Last year, SoundCloud launched GO, a premium subscription tier.  Now, SoundCloud is facing millions in a patent infringement lawsuit.
The following is a Digital Music News exclusive report, based on court filings obtained this morning.  We'll be updating this story as we learn more.
SoundCloud's 99 problems now include a massive lawsuit and patent infringement claim.  According to court documents shared with Digital Music News this morning, the company faces tens of millions in potential damages tied to its 'Go' premium tier.
The litigant, Blackbird Technologies, claims that SoundCloud swiped their valuable IP for temporary downloads.  That technology, a key component for subscription streaming services, allows users to locally store songs for offline access.
+ Why I'm Totally Unimpressed With SoundCloud Go
SoundCloud Go subscribers can easily download tracks for offline access.  Once the SoundCloud Go subscription lapses, so does access to the offline downloads.  That functionality, alongside associated features like the transfer of associated metadata and indexing downloads, are allegedly covered by a Blackbird Technologies patent from 2007.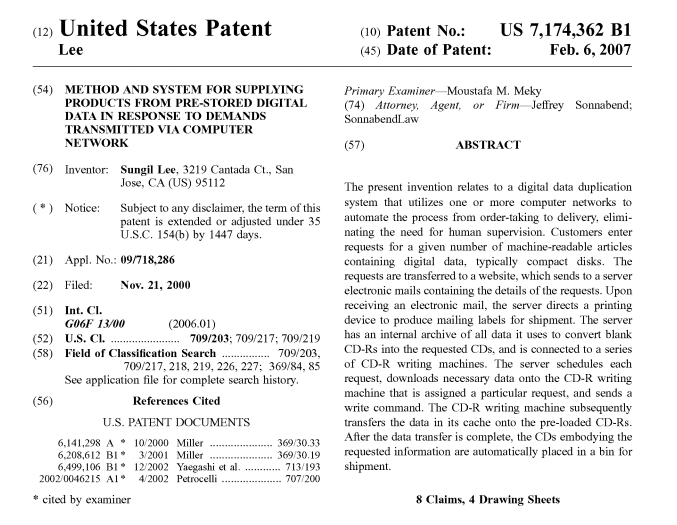 Specifically, the patent in question is U.S. Patent No. 7,174,362.  Titled, "Method and System for Supplying Products from Pre-Stored Digital Data in Response to Demands Transmitted via Computer Network," it was registered with the U.S. Patent and Trademark Office on February 6, 2007.
Blackbird Technologies is the owner of the "'362 patent," which you can reference here.
Just Another Patent Troll?
But, is the '362 Patent just an attempt to profit off of a more generic computing capability?  Are subscription-based downloads really a unique piece of intellectual property?
The temporary or 'tethered download' functionality certainly isn't unique to SoundCloud.  Indeed, almost every other streaming music service offers offline song access, including Spotify, Tidal, Apple Music, Google Play, and Amazon Music.  Are all of those companies and services violating this same patent?
In its claim, Blackbird alleges that it invented this type of functionality:
"A computer-implemented method of digital data duplication whereby requests are processed by a computer over a network.  The computer comprises modules configured to execute the requests:
A first module configured to create a task log based on incoming requests;
a second module configured to store all available digital data for duplication, which comprises an expandable indexed archive of digital data, and a resource file for an output device;
a third module configured to retrieve requested digital data, download the data to an output device, and command the output device to transfer the data onto media."
That sounds like technology that existed before 2007, specifically as it relates to cloud-based file duplication and access.  Did Blackbird invent these core aspects of the cloud?
Broader issues for SoundCloud
Either way, Blackbird claims that SoundCloud has damaged them.  And, that they are the sole owner of these core, common technologies used across the web.  All of which means that SoundCloud must dedicate potentially millions on a serious defense.
Top SoundCloud executives, already drained by the demands of a money-hemorrhaging company, will also be drained of countless of hours.