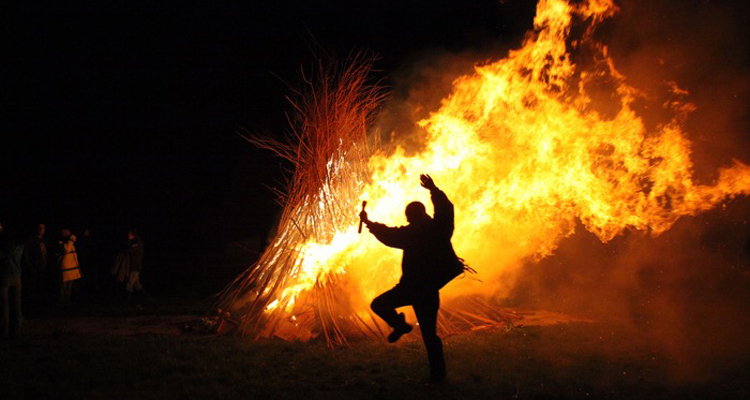 4 years.  $11.8 million in funding.  1 dead company: Vadio.
Vadio was a promising start-up focusing on streaming music video monetization.  So WTF happened?
Early this morning, the death knell rang loudly as Vadio officially ran out of cash.  But here's the kicker: it turns out that the Portland-based startup burned through nearly $12 million in just four years before calling it quits.
That includes a $2 million seed round in August, 2014.  And, a monster $8 million round led by Marker LLC (we estimated it at $7.5 million at the time).
+ Vadio Nabs Rio Caraeff and Raises Another $7.5 Million
But those were just the bigger rounds.  It also looks like Vadio had a healthy $750,000 Series A back in 2012.  Rogue Venture Partners led that round.  The last 'gasp' was a $1 million convertible loan in September of 2016, which couldn't save the ship.  We're now learning that Vadio was actually 'unwinding' ahead of the holidays.
In total, the company raised $11.8 million across 6 full-blown rounds.  So why did this fail?
"We didn't raise enough money…"
According to Vadio CEO Bryce Clemmer, the company failed because there wasn't enough cash.  "We didn't raise enough money out of the gate," Clemmer said.
"The economics are somewhat unique to the music business, which requires quite a bit of upfront investment to secure the rights from the labels globally."
That sounds like Vadio burned through a substantial percentage of their funding on upfront licensing fees.  Extreme licensing demands have created crushing overhead burdens for company like Spotify, who are struggling to survive despite billions in financing.
+ Is Spotify Going Bankrupt In 2017? Wall Street Delivers Another Red Flag
Just recently, Spotify delayed its IPO based on continued Wall Street pushback and profitability problems.  On Wednesday morning, Spotify shared plans to expand its New York workforce by 1,000, while shifting locations to 4 World Trade Center.  All while the uncomfortable specter of bankruptcy persists.
What could possibly go wrong?
Vadio — and its investors — were asking the same question a few short years ago.
Clemmer visited Digital Music News back in 2015.  He seemed totally cool and confident in his approach.  What we didn't know is that Vadio's model was completely unsustainable.  And that major labels were trying to bleed this company while it lasted.
They weren't on board, and would never be on board.
Actually, that's not true.  Warner Music Group inked a licensing pact with Vadio, and probably demanded a sizable upfront cost.  But Clemmer never finished his negotiations with remaining majors Universal Music Group and Sony Music Entertainment, both of whom were apparently demanding massive amounts that investors wouldn't give.  "The fundraising climate has changed and it takes more investment than many VCs are comfortable with today," Clemmer relayed.
By the end, Vadio had signed deals with CBS Radio, Vizio, Warner Music, AOL and Shazam.  The CBS deal included a MetroLyrics partnership.
Investor fear factor increases.
The Vadio situation could continue keep certain investors on the sidelines.  The music industry already has an elevated rate of failure among startups, and licensing costs remain a major issue.  In fact, we've heard that many investors are flatly refusing to invest in music-related startups that hinge on expensive licensing.
Perhaps Spotify is offering an enormous cautionary tale.  The company is currently trying to renegotiate its burdensome licensing deals with the 'big three' major labels.  At present, the company is paying more than 70% of its top-line revenues for recording and publishing rights, with some estimates poking as high as 80%.
And here's the problem: any one of those labels could shut down Spotify tomorrow, simply by refusing to license their content.  That's called leverage.
And it may explain why Vadio was forced to commit a large percentage of its energy towards raising fresh rounds.  And, burning the existing ones.
According to the Portland Business Journal and The Oregonian, Vadio is actively eliminating staff and trying to sell its remaining assets.