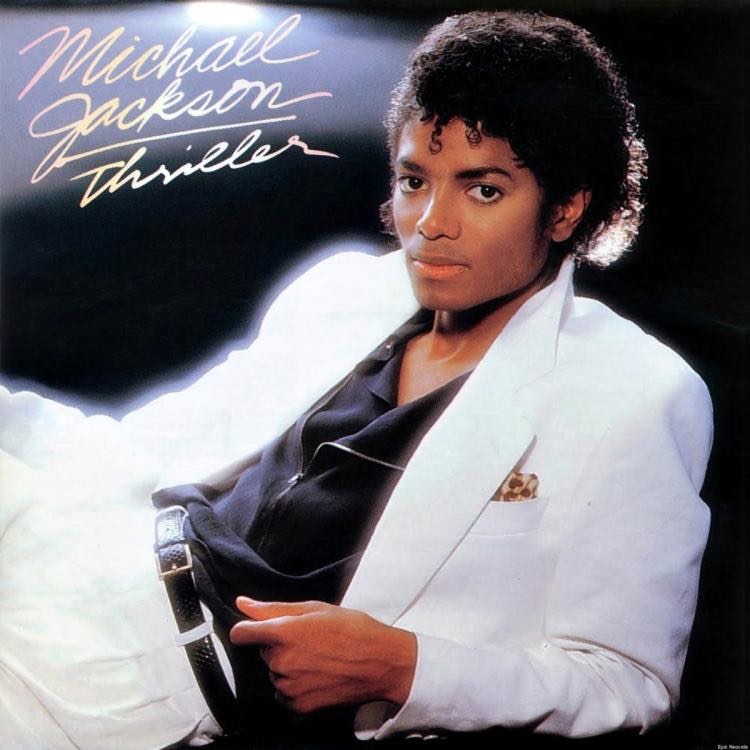 What are the best-selling albums of all time?  According to the Recording Industry Association of America (RIAA), Michael Jackson's Thriller is back at number one with 33 million copies sold in the US alone.  Here's the rest.
(Note: these are US-based numbers.  The RIAA counts an 'album sale' as either a direct album purchase, or the 'album equivalent' of 10 downloaded singles from the same album, or 1,500 streams from the same album.)
1. Michael Jackson, Thriller
(33 million certified units).
2. Eagles, Their Greatest Hits 1971-1975
(29 million).
3. Billy Joel, Greatest Hits Volume I & Volume II
(23 million)
4. Led Zeppelin, Led Zeppelin IV
(23 million)
5. Pink Floyd, The Wall
(23 million)
6. AC/DC, Back In Black
(22 million)
7. Garth Brooks, Double Live
(21 million)
8. Fleetwood Mac, Rumours
(20 million)
9. Shania Twain, Come On Over
(20 million)
10. The Beatles, The Beatles
(19 million)
11. Guns N' Roses, Appetite for Destruction
(18 million)
12. Boston, Boston
(17 million).
13. Elton John, Greatest Hits
(17 million).
14. Garth Brooks, No Fences
(17 million)
15. The Beatles, The Beatles 1967-1970
(17 million)
16. Whitney Houston, The Bodyguard (Soundtrack)
(17 million)
17. Alanis Morissette, Jagged Little Pill
(16 million)
18. Eagles, Hotel California
(16 million)
19. Hootie & The Blowfish, Cracked Rear View
(16 million)
20. Led Zeppelin, Physical Graffiti
(16 million)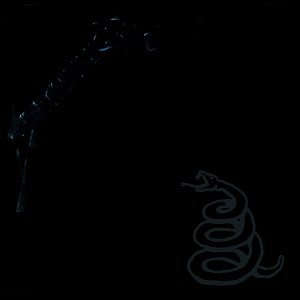 21. Metallica, Metallica
(16 million)
22. Bee Gees, Saturday Night Fever (Soundtrack)
(15 million)
23. Bob Marley & the Wailers, Legend
(15 million)
24. Bruce Springsteen, Born In the U.S.A.
(15 million)
25. Journey, Greatest Hits 
(15 million)
26. Pink Floyd, Dark Side of the Moon
(15 million)
27. Santana, Supernatural
(15 million)
28. The Beatles, The Beatles 1962-1966
(15 million)
29. Adele, 21
(14 million)
30. Backstreet Boys, Backstreet Boys
(14 million)
 31. Britney Spears, …Baby One More Time
(14 million)
32. Garth Brooks, Ropin' the Wind
(14 million)
33. Meat Loaf, Bat Out of Hell
(14 million)
34. Simon & Garfunkel, Simon & Garfunkel's Greatest Hits
(14 million)
35. Backstreet Boys, Millennium
(13 million)
36. Bruce Springsteen, Bruce Springsteen & the E Street Band Live 1975-'85
(13 million)
37. Pearl Jam, Ten
(13 million)
38. Prince & the Revolution, Purple Rain (Soundtrack)
(13 million)
39. Steve Miller Band, Greatest Hits 1974-1978
(13 million)
40. Whitney Houston, Whitney Houston
(13 million)
41. Bon Jovi, Slippery When Wet


(12 million)
42. Boyz II Men, II
(12 million)
43. Def Leppard, Hysteria
(12 million)
44. Dixie Chicks, Wide Open Spaces
(12 million)
45. Jewel, Pieces of You
(12 million)
46. Kenny G, Breathless
(12 million)
47. Kenny Rogers, Kenny Rogers' Greatest Hits
(12 million)
48. Led Zeppelin, Led Zeppelin II
(12 million)
49. Matchbox Twenty, Yourself or Someone Like You
(12 million)
50. Phil Collins, No Jacket Required
(12 million)
51. Shania Twain, The Woman In Me


(12 million)
52. Forest Gump (Soundtrack)
(12 million)
53. The Beatles, Abbey Road
(12 million)
54. The Rolling Stones, Hot Rocks
(12 million)
55. Tom Petty & The Heartbreakers, Greatest Hits
(12 million)
56. 'N Sync, No Strings Attached
(11 million)
57. Aerosmith, Aerosmith's Greatest Hits
(11 million)
58. Celine Dion, Falling Into You
(11 million)
59. Creed, Human Clay
(11 million)
60. Eagles, Eagles Greatest Hits Volume II
(11 million)
61. James Taylor, James Taylor's Greatest Hits


(11 million)
62. Kid Rock, Devil Without a Cause
(11 million)
63. Led Zeppelin, Houses of the Holy
(11 million)
64. Outkast, Speakerboxxx/The Love Below
(11 million)
65. Shania Twain, Up!
(11 million)
66. Dirty Dancing (Soundtrack)
(11 million)
67. Titanic (Soundtrack)
(11 million)
68. The Beatles, 1
(11 milllion)
69. The Beatles, Sgt. Pepper's Lonely Hearts Club Band
(11 million)
70. TLC, Crazysexycool
(11 million)
71. 'N Sync, 'N Sync


(10 million)
72. 2 Pac, Greatest Hits
(10 million)
73. 2 Pac, All Eyez on Me
(10 million)
74. Adele, 25
(10 million)
75. Beastie Boys, Licensed to Ill
(10 million)
76. Billy Joel, The Stranger
(10 million)
77. Britney Spears, Oops!…I Did It Again
(10 million)
78. Carole King, Tapestry
(10 million)
79. Celine Dion, Let's Talk About Love
(10 million)
80. Creedance Clearwater Revival, Chronicle: 20 Greatest Hits
(10 million)
81. Def Leppard, Pyromania


(10 million)
82. Dixie Chicks, Fly
(10 million)
83. Doobie Brothers, Best of the Doobies
(10 million)
84. Elvis Presley, Elvis' Christmas Album
(10 million)
85. Eminem, The Marshall Mathers EP
(10 million)
86. Eminem, The Eminem Show
(10 million)
87. Eric Clapton, Unplugged
(10 million)
88. Garth Brooks, The Ultimate Hits
(10 million)
89. Garth Brooks, Garth Brooks
(10 million)
90. Garth Brooks, The Hits
(10 million)
91. Garth Brooks, Sevens


(10 million)
92. George Michael, Faith
(10 million)
93. Green Day, Dookie
(10 million)
94. Hammer, Please Hammer Don't Hurt 'Em
(10 million)
95. Led Zeppelin, Led Zeppelin
(10 million)
96. Linkin Park, Hybrid Theory
(10 million)
97. Lionel Richie, Can't Slow Down
(10 million)
98. Madonna, The Immaculate Collection
(10 million)
99. Madonna, Like a Virgin
(10 million)
100. Mariah Carey, Daydream
(10 million)