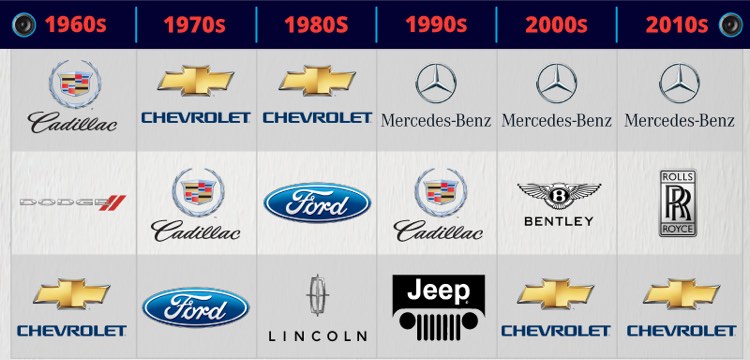 What are the most frequently mentioned car brands in popular music?  AutoNation actually scrapped though hundreds of thousands of songs to figure this out.
Whether it's ZZ Top, Prince, the Beach Boys or Drake, cars are a constant in popular music.  So someone at AutoNation actually decided to comb through hundreds of thousands of songs to find out the most frequently mentioned automobile brands (see above).
Unsurprisingly, luxury imports started dominating by the 2000s, though American staples like Chevrolet and Jeep certainly held their own.
Keep in mind this list is way bigger than just rap.  So, every pickup truck mention in a country song counts as well.  And rappers have been touting classic American cars since gangsta rap.
Actually, when it comes to the car brands most mentioned in music overall, you might be surprised who tops the list (as well as numbers 4, 5, and 6).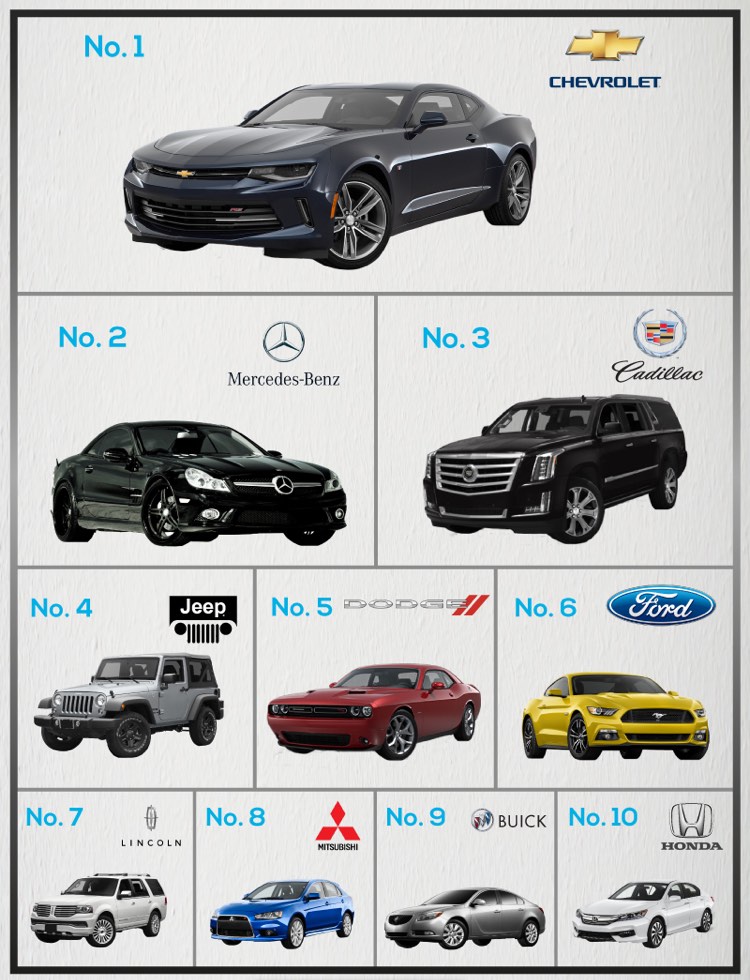 But those are just the most mentioned car brands.  Who are the artists most frequently mentioning cars in their songs?  Unsurprisingly, rappers top that list.
Though, there's one notable exception…
AutoNation scraped a couple of juicy datasets to build its lists.  That includes songmeanings.com, MetroLyrics, and AllMusic, among others.
As you can imagine, some strange results started popping up.  For example, here's a list of the artist that mentions a specific car brand the most.  This is everything from Bugatti to Suburu.  There are even artists singing about Volvos and Mitsubishis.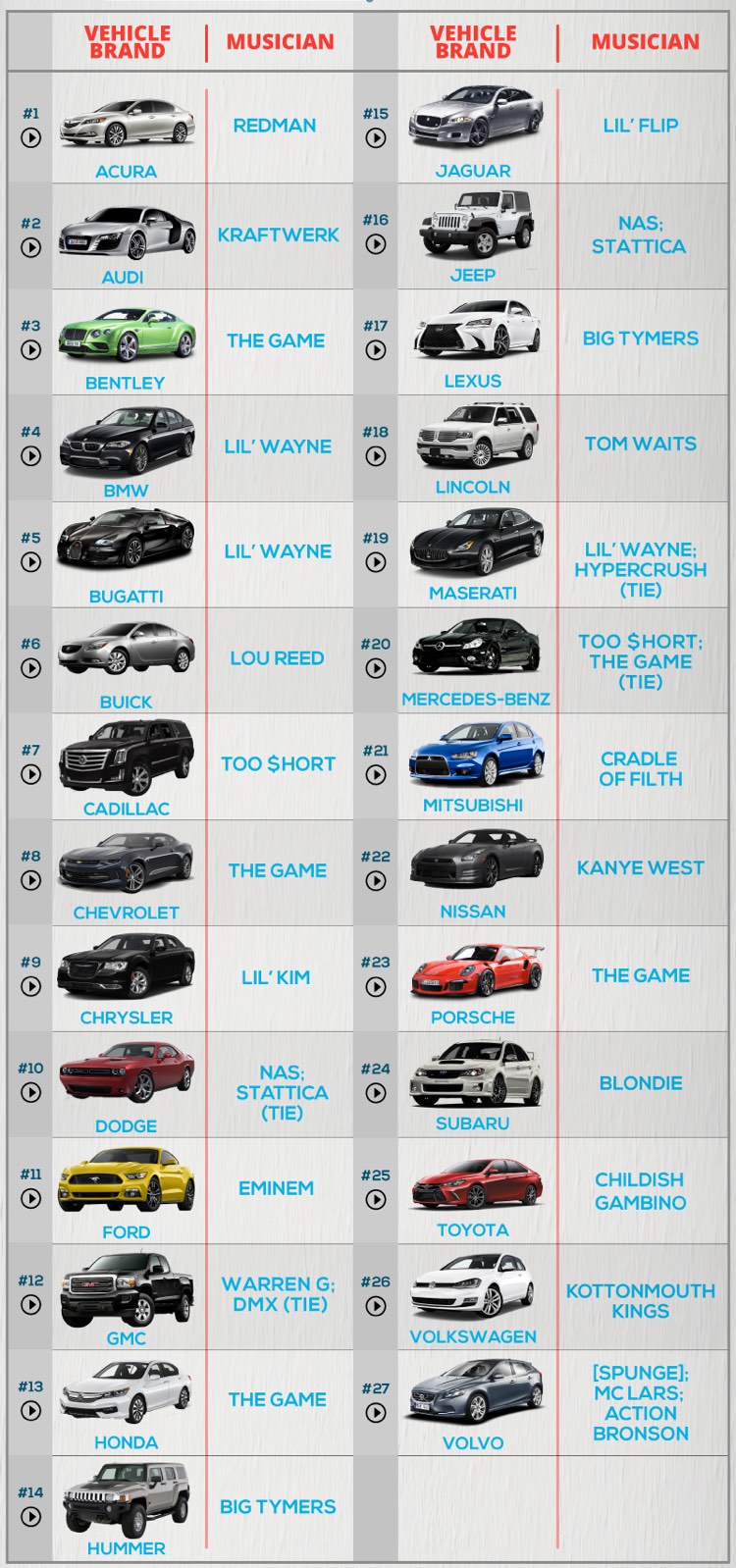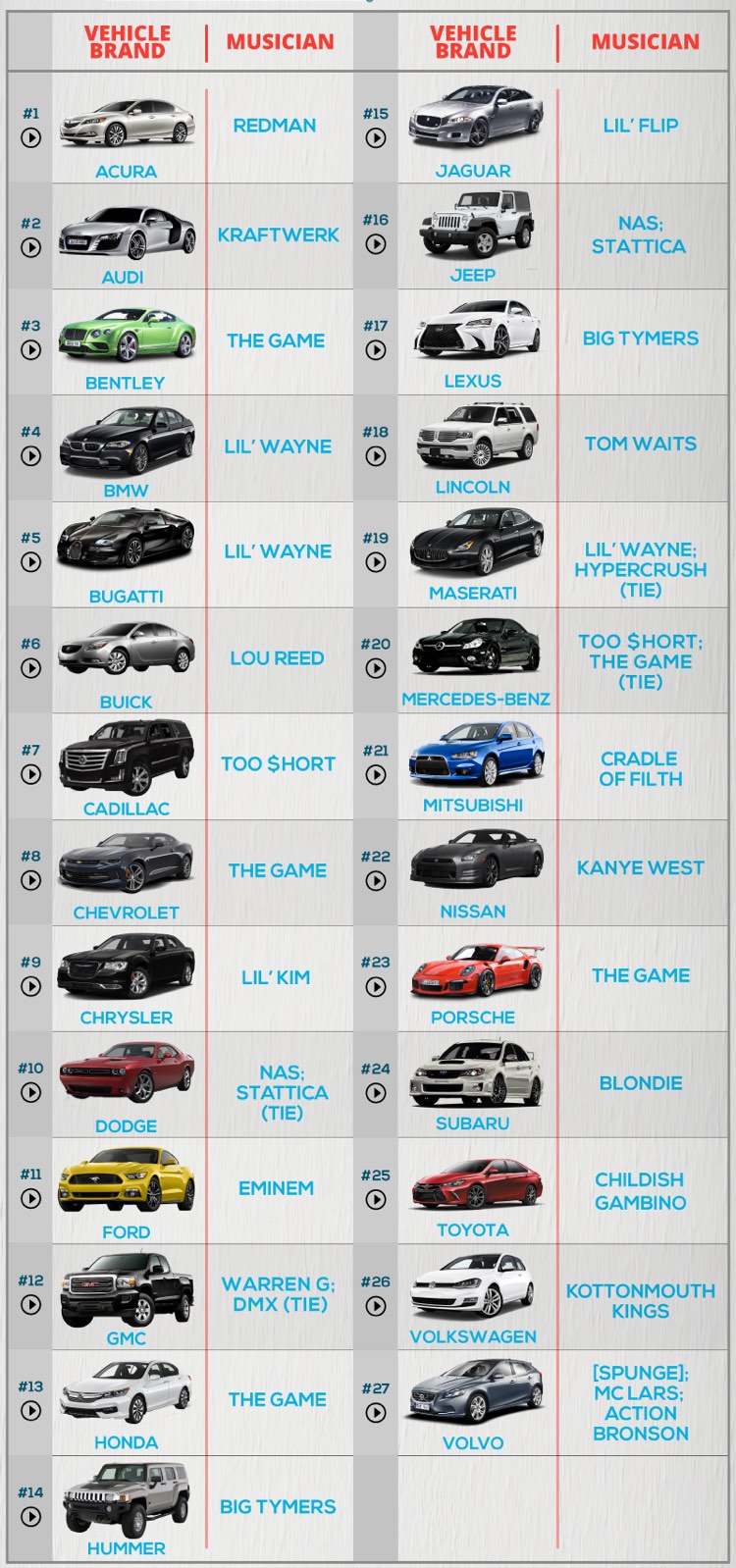 Next question: how does all of this impact car sales?
That's a tough question to answer with data.  In many cases, the impact can be profound. But that's only if the listener can actually afford the car in question.  And when it comes to luxury brands like Mercedes, most of this stuff is out of reach.
For example, Drake raps about a Mercedes-Maybach S600 Pullman, which carries a price tag of nearly $600,000.  Whether that inspires someone to eventually stretch for a C-Class is hard to assess, though out-of-reach models can make a brand more aspirational for would-be buyers.