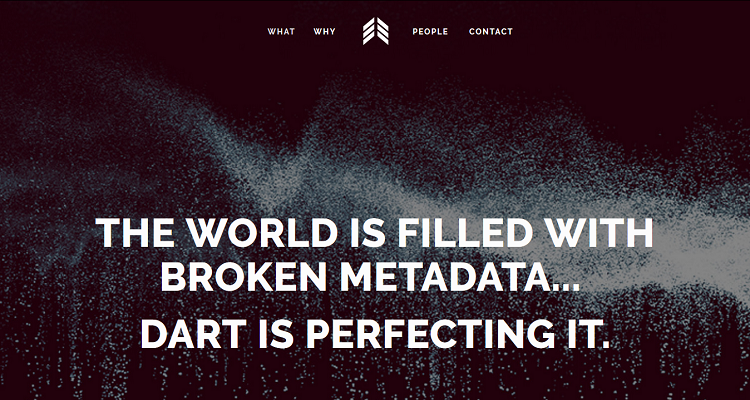 After failing to capitalize on funding, Dart Music will file for bankruptcy.
About a year and a half ago, Dart Music started with a simple premise: add metadata for classical music. As digital distribution shifted their attention towards popular music metadata, independent classical musicians had to stay behind. Classical musicians faced metadata problems that most artists don't face. For example, composers, orchestra, soloists, and movements data aren't typically listed. Typical compositions include between 80 to 100 metadata fields. Thus, how would artists receive proper payment if digital services don't have access to complete and accurate metadata?
Dart aimed to change that. With innovation in mind, Dart Music CEO Chris McMurty strongly believed classical music deserved a true digital distribution platform. Investors agreed. Dart raised $1.5 million in seed capital in May 2015.
McMurthy faced the classical digital distribution metadata problem head-on. Through Dart, independent classical artists and small labels could upload their music to music retailers and streaming services. Yet, the problem may have proven more difficult and less-profitable than initially expected.
The classical music metadata specialist filed for Chapter 11 bankruptcy Monday. The Tennessean reported that the company disclosed itemized debts totaling $2.57 million. The company's estimated assets fall between $50,001 and $100,000.
In a press release, McMurty described the bankruptcy filing as a necessary step.
"We worked hard to avoid this step. Over the last several months, we've attempted to restructure the obligations on our 6% Convertible Promissory Notes.
"Despite being presented with a number of attractive scenarios to restructure outside of Chapter 11, certain of those note holders have refused to reach an agreement with the company that would allow it to reach new heights by providing it with the short-term liquidity necessary to achieve its objectives.
"It's become clear that this process has reached an impasse and that any further delay would unnecessarily waste valuable resources of the company.
"Our filing today is a result of our loss of revenue during the past several quarters associated with the normal ebbs and flows experienced by start-up companies, combined with the reality that our negotiating efforts with our note holders shows no apparent prospect of a near term resolution."
Dart's board of directors approved the filing. Veteran Nashville music and tech entrepreneur Mark Montgomery, Music Row exec Joe Galante, and McMurty compose the company's board of directors.
Don't expect the company to close its doors yet, however. According to McMurthy,
"The company, our employees, partners, creditors, and shareholders will be best served by an orderly, court-supervised restructuring.
"We filed with a strong core business and the liquidity resources necessary to carry out our restructuring plan. Our restructuring will maintain Dart as the leading provider of metadata services globally. We believe this action will allow us to restore our company and take it to new heights"
"[The] restructuring will maintain Dart as the leading provider of metadata services globally. We believe this action will allow us to restore our company and take it to new heights. The company is doing business as usual as it navigates Chapter 11."
It owes $600,00 to Rob Harig, as well as Stacy Stinson. It also owes principles to Lebanon-based firm St John & Company. The company also disclosed $33,233 in royalties due to artists among its liabilities.
For the year ending December 31, 2016, the company reported a net income loss of $584,173.