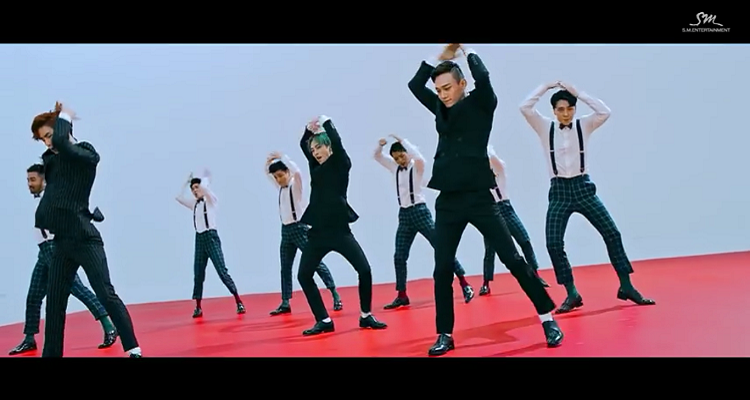 The 2016 tallies are in.  And EXO is more popular than BTS.
Kpop superstars EXO, along with actor Lee Min-ho and actress Song Hye-kyo, have been chosen as the most popular hallyu stars of 2016.  Hallyu fans from across 139 countries around the world voted for the most popular stars.
The 12th Annual Soompi Awards received almost 100 million votes, with fans casting their votes through the official Soompi Line account.
Hallyu, of course, refers to the global boom of Korean pop music, TV dramas and films.
EXO beat out BTS to receive the Soompi award for Best Male Group.  The group had strong hits with 'Lotto,' 'Lucky One,' 'Monster,' and 'For Life.'
As for the fairer sex, TWICE also took home a strong win as 2016's Best Female Group, beating out Girls' Generation.  But
Among solo artists, Girls' Generation's Taeyeon won Best Female Solo.  And for the Best Male Solo award, those honors went towards SHINee's Taemin.
As for the other accolades: Red Velvet won 2016's Breakout Artist, and EXO's Baekhyun's collaboration with E's Suzy won Best Collaboration for 'Dream.'  The 'Dream' collaboration came out digitally on January 7th, and later physically on January 14th.
Boy band EXO also won Artist of the Year, with BTS the runner-up.  But BTS didn't go home empty-handed, as the group won Album of the Year with their second album, WINGS.
Meanwhile, BTS has been crushing 2017, with tens of millions of YouTube views in just two months.  Their latest video, 'Not Today,' is rapidly crossing 40 million views.
The Soompi Awards also presented the "HallyuSpecial Award" to Zanybros, the leading production studio.  Among its many credits, Zanybros has produced 'Lion Heart,' 'Overdose,' 'Shock,' 'Shock,' and 'We Are Bulletproof Pt. 2.'
You can check out the complete list of winners below.
Best Stage OutfitVERY NICE (SEVENTEEN)