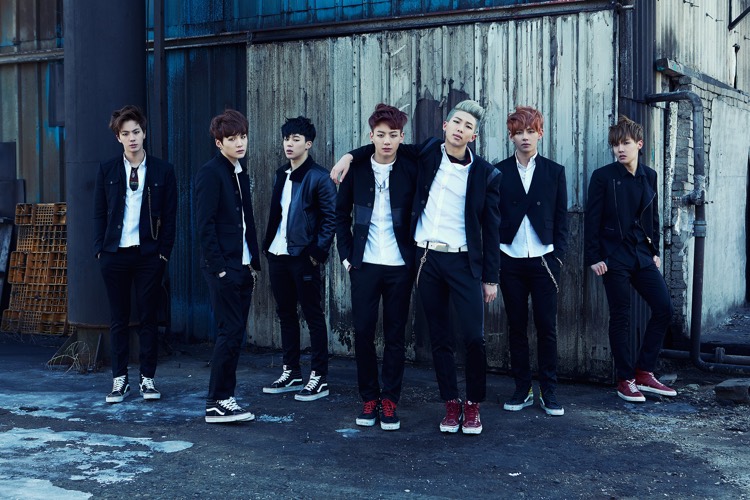 Did the BTS 'ARMY' just ruin KCON Mexico?  That's the accusation following a series of ugly incidents at the Kpop festival.
Are BTS fans becoming too unruly and out-of-control?  That is a serious question after ugly incidents emerged at KCON '17 in Mexico City last weekend.
The event, one of Mexico's first glimpses at Kpop culture, found BTS ARMYs heckling fellow Kpopers, particularly members of NCT 127.  That group isn't as big as BTS, and is trying to gain newer fans who might like their style.  Unfortunately, that was made impossible, thanks to non-stop jeering and aggressive heckling during NCT 127's less popular performance.
"ARMY = low life…"
Essentially, it was a nightmare scenario for the inexperienced and nervous group.  After carefully preparing multiple stages and days of grueling practice, the members of NCT 127 members were confronted by hooligan ARMYs repeatedly screaming 'BTS!' non-stop.  Reports of infuriated and deeply upset NCT 127 fans emerged, with a bullying ARMY mob refusing to let up.
"ARMY = low life," one upset Kpop fan emailed DMN.  "It's not fair to bully newer groups who are still trying to make it.  This isn't the only time [this has happened]."
The NCT 127 group first emerged in July 2016, part of a larger NCT group signed to S.M. Entertainment.
+ BTS Outsmarts China With a Sold-Out Worldwide Tour (See Dates)
Other Kpop artists at KCON Mexico included Monsta X, ASTRO, Eric Nam, EXID, Infinite H, and Red Velvet.  All of those groups are considered smaller than BTS, though the Bangtan Boys actually opened up first.  The 'reverse order' may have been viewed as a slight by ARMY members who expected a closing slot.
"[ARMY members] act like they're the best," another Kpoper said.
"Maybe they forgot where they came from."
After the ugly situation, some ARMYs claimed that the entire incident was a simple misunderstanding.  According to an apology issued by some BTS fans in Mexico, it was simply unclear that NCT 127 was in the middle of their performance.  But the jeering intensified as NCT 127 were preparing to mount their final stage, suggesting that ARMYs were simply trying to bully NCT 127 off the stage.
+ BTS Accused of Plagiarizing Big Bang (Again) With Customized Hand Creams
Here's a portion of the apology.
"We thought their performance was over and that it was the turn of all artists to come on stage and say goodbye to their audience," the statement of apology read.  "Since BTS was the first group to perform and not the last one like all ARMY fandom thought they would be, we were really confused because everything happened so fast.  I do dare say we were over excited and we really wanted to see BTS again since their stage ended so quickly."
Reception for the apology was mixed, with some viewing the jeering as mean-spirited and intentional.
Meanwhile, BTS is moving briskly ahead with their global tour, with a successful performance in Sao Paolo, Brazil already tucked away.  Those shows are happening without incident, suggesting that ARMYs are trying to clean up their act.