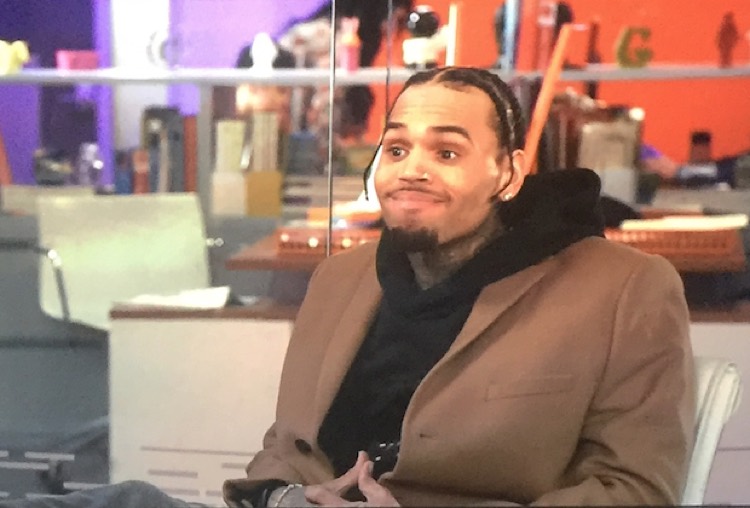 The ratings are in.  And Chris Brown's appearance on 'Black-ish' was officially a dud.
It looks like Disney|ABC's risky gamble on Chris Brown just backfired.  Big time.  Despite a heavily publicized cameo appearance, Chris Brown failed to deliver any ratings bounce whatsoever.  In fact, the show edged slightly downward from the previous week's episode, which didn't feature any celebrity appearances.
According to stats shared this morning by Variety, 'Black-ish' failed to cross the 5 million-mark once again.  Instead, the show drew an estimated 4.95 million with a 1.5 rating in the 18-49 demo.  Those lackluster ratings may explain the desperate attempt to juice ratings with the appearance of Brown.
Other shows simply crushed Black-ish on Wednesday.  In fact, leading show 'Empire' experienced one of its worst ratings performances ever, but still finished with 6.8 million viewers.  Even 'The Goldbergs,' which debuted for the first time, crossed the 6 million mark.
All of which raises the question: is Black-ish really that desperate?  For some reason, Disney refused to cancel the appearance, despite heavy pressure from viewers and media outlets.  Perhaps Disney hoped that controversy could court ratings, but the exact opposite may have occurred.  Instead of spiking viewers based on controversy, the appearance of Brown may have alienated family-oriented viewers.
Additionally, viewers concerned about the impact on the African-American community also tuned out, unwilling to support the crass casting decision.
All of those reactions could cause serious damage for this show.  And a flat-out cancellation sooner than scheduled.
We'll be the first to report it.