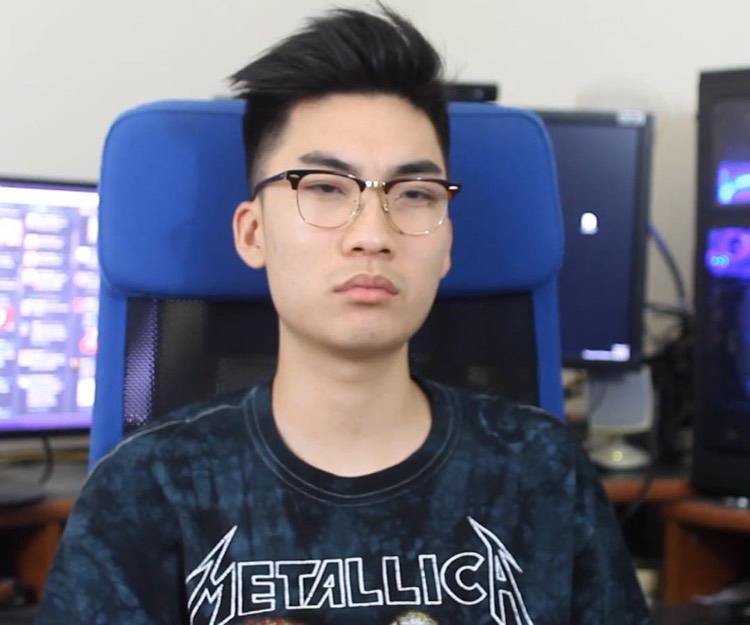 YouTube is reportedly reviewing Ricegum's account status following ugly assault allegations.
After an incident involving a misdemeanor assault and property damage, Google-owned YouTube is taking a closer look at one of its biggest superstars.  According to a confirmed source inside Google, allegations against Ricegum are being 'actively discussed' among YouTube's compliance team.
"It goes without stating that assault of any nature or against any individual is something we're going to be taking seriously," the source relayed.
The source requested that we not disclose any further details without an official statement from YouTube.  As of this morning, YouTube declined to confirm anything directly to Digital Music News.  But the company has been clear about its policies against hatred, bullying, and legal violations.
+ March 29th: YouTuber Ricegum Faces Legal Action for Physically Assaulting Gabbie Hanna
Earlier this week, Ricegum was accused of physically attacking Gabbie Hanna, another noted YouTube personality.  The incident reportedly happened at a birthday party, where Hanna decided to directly confront her nemesis.  Earlier, Ricegum had been repeatedly 'roasting' Gabbie, part of an aggressive attack style that has drawn millions of followers.
Hanna's decision to confront triggered a sequence of unfortunate events.  Unhappy with the video ambush, Ricegum forcefully grabbed Gabbie and smashed her phone.  Hanna herself claimed a direct physical attack, while a witness report from a party attendee suggested misdemeanor assault.
A smashed phone is an undisputed piece of evidence, however.
Previous account suspension.
Incidentally, Ricegum had his entire account suspended by YouTube last year.  But it's difficult to understand why that suspension occurred.  Ricegum blamed the suspension on an attack by Taylor Caniff, who he then mercilessly roasted.  Soon thereafter, YouTube reinstated the account.
Legal ramifications.
Gabbie Hanna initially threatened litigation, but we haven't anything regarding a formal action.  The absence of formal court proceedings could make it more difficult for YouTube to issue a decision, especially without more witnesses or a police report.
YouTube may scrutinze Ricegum's reaction to the accusations, however.  In the moments after the accusation, the YouTube celebrity downplayed the assault, attacking Gabbie Hanna as simply 'exaggerating for $'.  In the process, he also incriminated himself, admitting to aspects of the attack.
YouTube may take those reactions into account.  Critics noted that the reaction justified a physical attack, even if that attack was a misdemeanor.
Meanwhile, YouTube has been battling attrition from major advertisers.  Earlier this week, YouTube videos promoting hate and terrorism were accompanied by high-profile brand ads.  So this isn't exactly the best timing for Ricegum's predicament.
More as this develops.