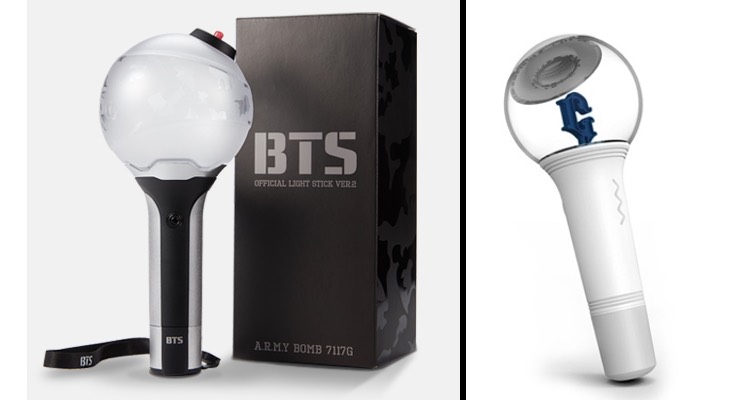 After weathering accusations from other Kpop fandom, BTS ARMYs are now experiencing what it's like to be plagiarized.  But do they really deserve this?
In the brutal world of Kpop fandom, maybe this is what they'd call 'payback'.  Either way, BTS fans are now feeling the sting of getting ripped off and plagiarized.  And they really, really dislike it.
The controversy started a fews days ago, when Kpop girl group G-friend unveiled their latest lightsticks.  The only problem?  G-friend's 'Glass Marble Stick' looks almost exactly like BTS' iconic 'ARMY Bomb,' which first debuted in 2015.
Take a closer look.  So here's the ARMY Bomb, released in 2015.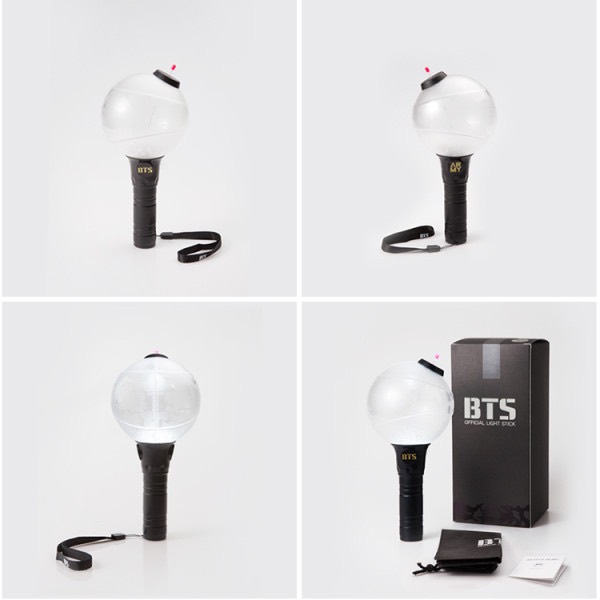 And, here's a close-up of the G-Friend 'Glass Marble Stick,; just released: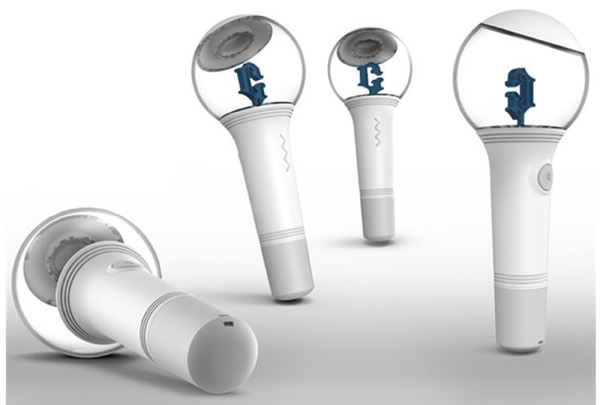 Did they deserve this?
BTS ARMYs, notoriously thin-skinned, started bombing the headquarters of G-Friend's label, Source Music.  That only intensified tempers, with Source Music employees politely advising BTS fans on where to stuff something.
ARMYs complained that G-Friend are making plagiarism into a habit.  "Honestly, it's not just the lightsticks," one irate fan declared. "They've copied choreography, outfits, MVs, and songs, but never gave any credit.  They need to explain this."
The similarity was noticed throughout the Kpop world, though many fans wondered if BTS ARMYs are getting out of control.  And, whether or not they deserved this.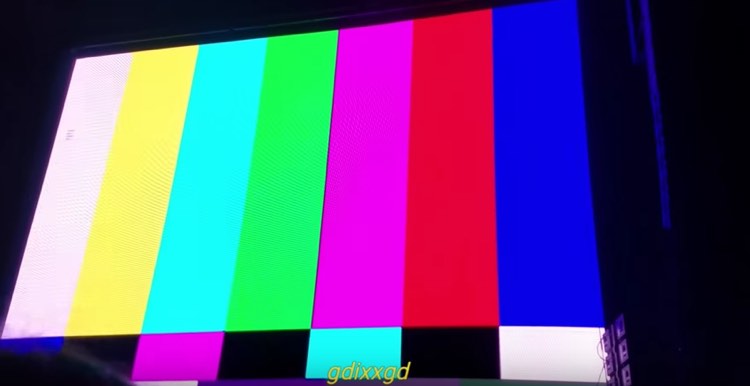 Part of the reason for that feeling stems from an ugly incident involving plagiarism against Big Bang.
Outrageously, BTS blatantly copied the opening 'No Signal' intro to Big Bang and rapper TOP's earlier performances — and never apologized.  Instead, the group blamed a mixup with the Gaonchart Music Awards, though angry Kpop fans accused the Bangtan Boys of routinely plagiarizing others.
Here's a complete recap of the 'No Signal' plagiarism controversy.
That situation was following by another controversy involving hand creams.  According to critics, the Bangtan Boys blatantly stole the concept of customized hand creams from rival group EXO, sparking another serious debate.
All of which is lowering sympathy for the latest plagiarism situation.  And raising the question:
who really thought of the 'ARMY Bomb' in the first place?