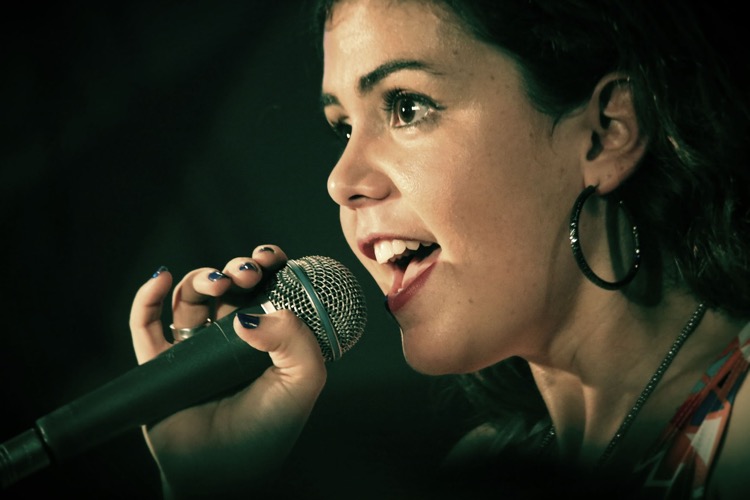 Aspiring singers can now become extremely proficient without expensive coaches or schools.  And one of the best tools for self-improvement is the singing app.   Here are some of the top-rated singing apps for both Android and iPhone.
Sing! Karaoke
iOS, Android.
Sing! Karaoke is a free singing app available for Android and iOS.  It's great for both messing around with friends and practicing your skills at home.  The library is loaded with more than 800,000 songs of varying skill levels.  You can record yourself attempting complicated runs or holding out your vibrato, and then listen to it later.  It's a great way to hear the way your voice is progressing and identify areas for improvement.
VoCo Vocal Coach
iOS only.
This app is for iPhone only, and it offers free warm up exercises wherever you go.  The scales and arpeggios are meant for both beginner and advanced vocalists, so the app can grow with you.  Each exercise in VoCo Vocal Coach comes with an audio/visual demonstration so that your form and tone are just right.
Sing Harmonies
iOS only (Android under development)
Sing Harmonies is an excellent app for advanced singers who need technical help.  For $1.99 plus in-app purchases, iPhone users can access a variety of four-part vocal arrangements that will help you learn to hear and sing harmonies.  You can choose between bass, tenor, alto, and soprano, and adjust the volume of other singers so that your part stands out.  It's a great way to test your skills and understand the way each part fits together to make a whole.
Sing Harmonies is now working on an Android version.
Warm Me Up for Singers
iOS, Android.
Warm Me Up is a slightly pricier app at $7.05 for Android and $5.99 for iOS.  But plenty of aspiring vocal stars have found it to be well worth the price.  There are more than 50 exercises in multiple categories, including customization options.  Each exercise comes with tips about how to maximize each warm up.
Perfect Piano
iOS, Android.
This free app for Android and iOS is ideal for singers working on pitch, sight-reading music, or warming up on the go.  It's essentially a piano on your phone.  Even though your career is centered on singing, the ability to play the piano and understand notes is invaluable.  Perfect Piano is a great place to start when learning piano basics in your spare time.
Theta Music Trainer
iOS only.
Theta Music Trainer for iPhone is free on the basic level, although you can upgrade to more equipped versions if you like.  It has activities in multiple categories including sound, scales, pitch, intervals, and rhythms.  It's the perfect app for those wishing to improve their technical skills.
LaDiDa Singing App
iOS only.
When recording your songs for auditions, you don't need a professional studio.  LaDiDa is a $2.99 iPhone app that records your vocals as if they were recorded in a studio.  It can add backing music to it and add some minor edits that enhance, but don't change the quality of your sound.  Just be careful not to overproduce your voice with the many editing options available.
Red Karaoke Sing and Record
iOS, Android.
You'll have access to more than 70,000 songs through the Red Karaoke Sing and Record app available for free on Android and iOS.  It's another app that lets you record your vocals to determine a need for improvement as well as have fun with your friends. There's also the ability to share videos with members of the Red Karaoke community, and get your professional quality tones out there where talent scouts have been known to show up.
Pocket Pitch Singing App
iOS, Android.
There's no need for a pitch pipe when you have this handy Android and iOS app.  When there's no piano around or you're singing a cappella, you can get the right notes every time.  Pocket Pitch is also useful if you're trying to improve your technical skills. Practice listening to and identifying the right notes to improve your a cappella abilities.
We hope that this singing app guide helped!  Please add any of your favorites below.