Spotify introduces Spotify Codes, a new way to share and discover music.
This week, Spotify launched an new way for users to share music on the app.  And it's as simple as taking a picture of the code attached to the song art.
You can find these codes directly on the Spotify app, have a friend send you one, or capture one printed on a flyer or billboard. Once you scan the code, you have access to more music from the artists, tracks, and albums you love.
In addition, you can easily follow your friends favorite playlist.
Cool right?!
How do I access these codes?
When you are listening to a song on the Spotify app and want to dig into it some more, simply click the (…) to the right of the song on the screen.  
2. Artwork for this particular song will pop up on your screen.  You will then see a code appear below the artwork.  Simply tap this code, and the artwork will enhance.  Now you have the option to take a screenshot, or save the image in your photo gallery.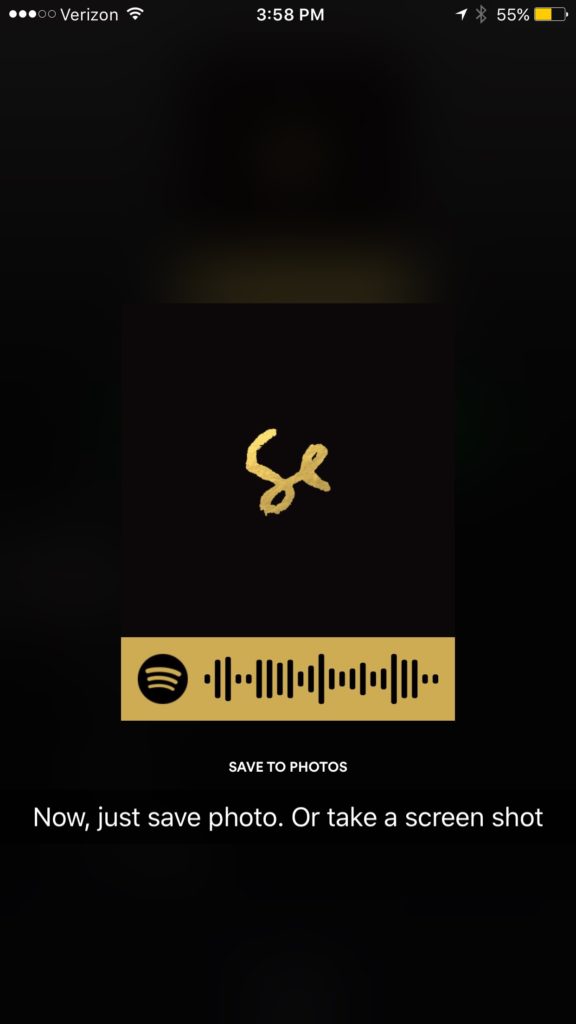 3. More ways to capture codes include taking a picture from a flyer, billboard, or a friend's phone.  Or, having one sent to you from somewhere else.
4. Now you are able to scan the code and continue to build your music library with songs, playlists, and profiles you love.
How do I scan my Code?
Easy. Just click on the camera icon located to the right of the search bar.  Next, choose your code from the camera roll.  This will scan your code.  Now it will direct you to that piece of content; playlist, album, etc.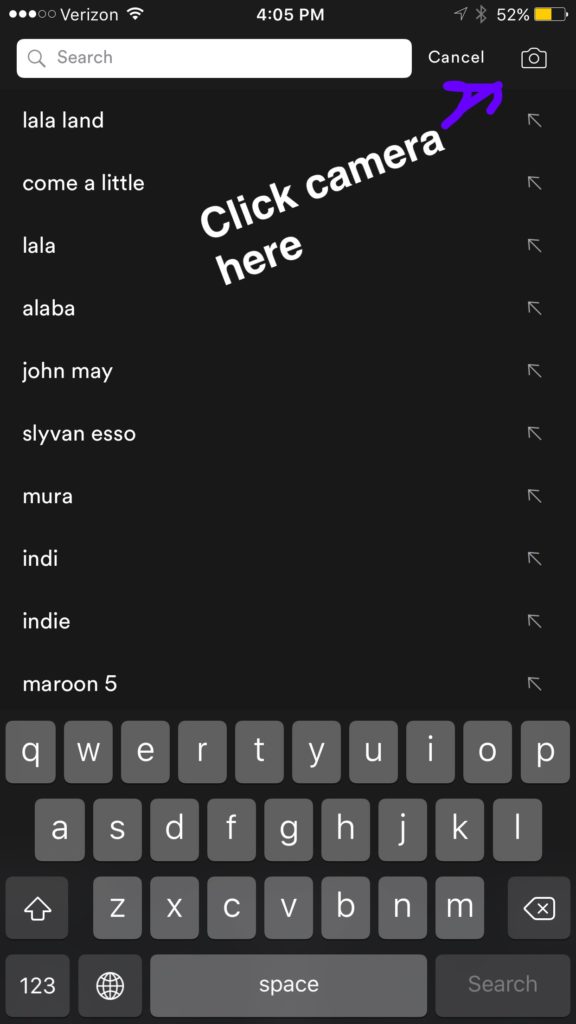 Keep in mind that this new feature goes beyond sharing music.  It also invites artists,  labels and brands to innovate ways to instantly engage with fans through Spotify.
I can already think of a number of ways companies can use this code feature to promote a product or song. It shall be fun to see what's coming.
Spotify Codes are currently being rolled out to all users across both Android and IOS globally.