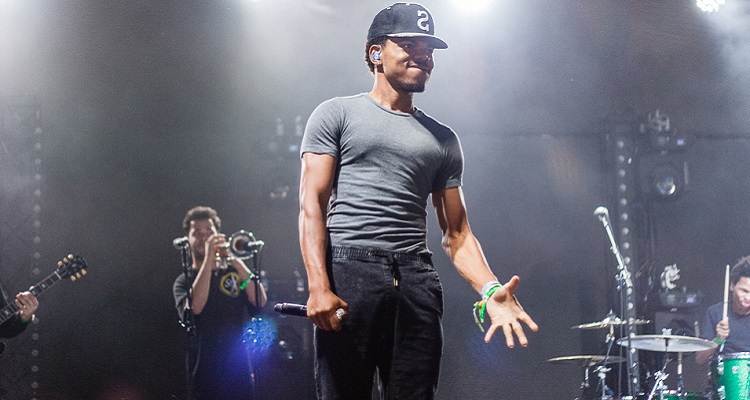 What happens when you support the Pemberton Festival?  Just like the Fyre Festival, your money goes bye-bye.
Several weeks ago, the Pemberton Music Festival announced its 2017 lineup.  Confirmed artists included MUSE, Chance the Rapper, and A Tribe Called Quest, among others.  Sounded great, until the whole think sunk.
Yesterday, fans that went to Pemberton Music's website found a notice of bankruptcy.  The notice reads,
"The 2017 PEMBERTON MUSIC FESTIVAL IS CANCELLED.
"The 2017 Pemberton Music Festival scheduled for July 13–16, 2017 is cancelled.  It will not proceed as scheduled.  The Trustee will issue formal notice of the bankruptcy proceeding to all known creditors of PMF within 5 days of its appointment."
To make matters worse, fans who purchased their tickets in advance will not get any automatic refunds.  To file a claim, they'd have to go directly through the Pemberton Music's trustee, Ernst & Young.  Doing so, however, would not guarantee the receipt of a refund.
The notice reads,
"Unfortunately there are no automatic refunds from PMF.  As PMF is now in bankruptcy, it has no ability to provide refunds for tickets purchased.  However ticketholders may file a proof of claim form as an unsecured creditor with EYI in accordance with the claims process."
The festival was scheduled for July 13-16 before the abrupt cancellation.
Actually, this marks the second time that the Pemberton Music Festival has cancelled its show.  After debuting in 2008, Live Nation cancelled 2009's event.  Huka Entertainment purchased the rights to the festival in 2014.  The 2015 and 2016 shows featured performance from top musicians across multiple music genres.
Looks like it's a lot harder to run a festival than it looks!
To help deal with the cancellation, Canada's WayHomeFestival has offered passes for anyone who purchased tickets to Pemberton Music Festival.  They previously offered free passes to Fyre Festival ticketholders.  An announcement on their website reads,
 "We've just learned that the Pemberton Festival has been cancelled. We would be remiss to provide the option of attending WayHome to FYRE Festival purchasers and not extend that same offer to our WayHomies in the West."
---
Image by Daniel Gregory (CC by 2.0)