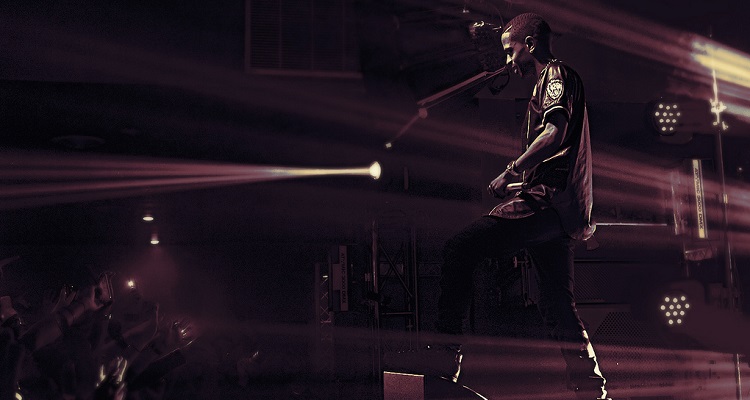 Pemberton Music Festival organizers and Huka Entertainment may not escape their financial obligations just by filing bankruptcy.
Last week, concertgoers who had purchased tickets to the Pemberton Music Festival got terrible news.  Not only was the event suddenly cancelled, but ticketholders couldn't receive refunds.  Fans who wanted refunds were asked to fill out a form as unsupported creditors.
Out of the blue, Pemberton Music Festival had abruptly filed for bankruptcy.  This marked the second time in its short history that organizers have cancelled the event.
+ Pemberton Music Festival Just Went Bankrupt & Screwed Everyone
Anika Rogalski was among those devastated by the news.  Speaking with CBC News, she said,
"My friend called me crying and I thought she was trying to pull a joke on me, then I started crying.  It was awful, it was devastating.
"I was literally about to quit my job so I could get the time off for this, and oh my god, if I had done that I would have lost my mind."
According to event organizers, they had no choice but to cancel the festival.  They faced a cash shortfall of over $10 million.
Fans didn't buy it.
Jackson Glimpel told CBC News,
"It just feels like a scam, taking our hard-earned money, it's not like I'm rich, so $430 is a lot of money for me."
He may have a point. While organizers filed for bankruptcy on Thursday at 2 p.m., they were still selling tickets through the site for another two hours.  This caught the attention of the Consumers' Association of Canada.  Bruce Cran, President of the non-profit organization, said,
"If they knew anytime earlier that they couldn't perform and they kept taking money… that's a very serious matter."
The sketchy timing of the festival's sudden cancellation also caught the eye of a major record executive.  Speaking with Billboard, Marc Geiger, head of the music division at WME, said,
"I want each of them to know 'I'm coming after you personally'. We're going to pursue all of these people to the full extent of the law."
Several artists represented by WME were set to play at Pemberton.  Artists included Big Sean, Haim, and Canadian indie pop duo Tegan and Sara.
Gieger said that the show's sudden cancellation punished fans who can't get their money back.
"They should not be able to run away from this.  You can't do this much damage to the festival ecosystem and think you can get away with it."
William Skelly, a lawyer representing Pemberton organizers, blamed the weakening Canadian dollar for the sudden cancellation.  Due to poor sales from previous festivals, directors undertook the difficult endeavor to cancel the event.
"Ticket sales did not materialize.  After three years of substantial losses it appeared that another substantial deficit would be incurred in 2017."
A fact sheet posted by the festival's trustee Ernst & Young backs up Skelly's statement.  Pemberton Music Festival had only received $8.2 million in revenue.  It had budgeted $22 million in expenses.
Huka Entertainment CEO Evan Harrison and founder A.J. Niland also shifted blame over the cancellation.
"We did everything in our power to prevent this.  The decision was sudden and unexpected.  We are going to do everything in our power to make this right and we will keep trying until this is fixed."
Huka Entertainment purchased the rights to the festival in 2014.
Geiger didn't buy Niland and Harrison's arguments.  Likening the event to Ja Rule's Fyre Festival scam, he said,
"This is fraud, pure and simple.  The only difference between Pemberton and Fyre is that Pemberton sold their event with trees instead of supermodels."
Huka's Niland and Harrison vowed to fix the situation.  However, they didn't provide specifics over refunds.  A notice of bankruptcy on the site reads,
"Unfortunately there are no automatic refunds from PMF.  As PMF is now in bankruptcy, it has no ability to provide refunds for tickets purchased."
Geiger called out Huka's Niland and Harrison over their refusal to provide fans with refunds.  He said that fans shouldn't deal with the financial burden over a music festival's sudden cancellation.
"This is just gross to me.  These guys are declaring bankruptcy, but none of them are actually bankrupt.  Their shell company is bankrupt.  And now they want fans to pay the price.  That's not bankruptcy.  That's fraud."
Image by The Come Up Show (CC by 2.0)