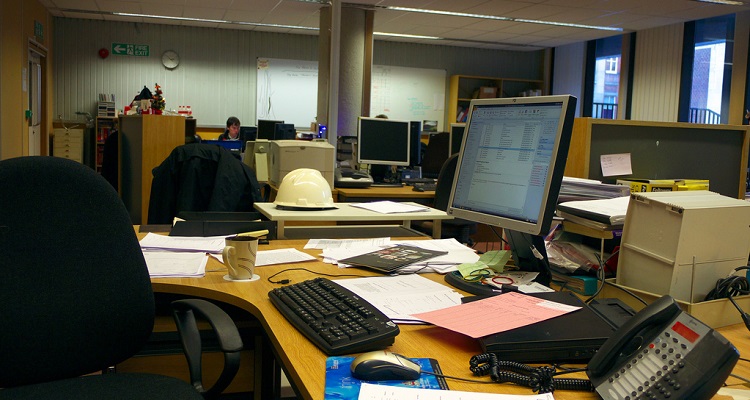 The music industry finishes off May with hires, fires, promotions, retires, and new deals.
Atlantic Records has promoted Dionnee Harper and Marsha St. Hubert to Senior Vice Presidents of Urban Marketing.  Harper and St. Hubert joined the company in 2000 and 2004 respectively.  Harper first started in as an intern at Elektra Records.  St. Hubert started working as CEO Craig Kallman's assistant.  Both will continue working out of Atlantic Records' headquarters in New York City.  Atlantic Records COO Julie Greenwald said, "Dionnee and Marsha have earned the love and respect of their artists and colleagues, and I am thrilled to announce these richly deserved promotions."
Ahead of their listing on the New York Stock Exchange, Spotify has added four board directors: former Chief Operating Office of Walt Disney Tom Staggs, NextEV's Padmasree Warrior, YouTube's ex-head of product Shishir Mehrotra, and Swedish investment firm Kinnevik's Cristina Stenbeck. The appointments will be subject to shareholder approval.  The additions come months after Spotify added Netflix's Chief Content Officer Ted Sarandos to its board.  Sarandos, Staggs, and Mehrotra's additions signal Spotify's possible move into the video streaming market.
Warner/Chappell has named Kurt Deutsch as Senior Vice President of Theatrical & Catalog Development.  Based in New York, he'll report to Chairman and CEO Jon Platt.  Deutsch founded SH-K-Boom in 2000 and added the Ghostlight imprint four years later.  Deutsch said in a statement, "The depth of talent in the theatre world today is extraordinary, and it is our goal to open up every opportunity for our writers to refine their craft and bring their music to the widest possible audience."
Jon Webster will step down as President of UK-based organization Music Managers Forum (MMF).  The London-based organization said that the role was created for Webster.  Webster will pursue a number of external projects, including writing a book about his time with Virgin Records.  The organization does not have any plans to appoint a successor.  MMF represents and lobbies on behalf of over 500 artist managers in the United Kingdom.
Universal Music Enterprises (UMe) has appointed Andre Torres as Vice President of Urban Catalog.  He founded Wax Poetics magazine in 2001 and worked as Executive Editor of lyrics site Genius.  Torres will work closely with UMe's senior management team and leadership at UMG's labels.  He'll help develop, implement, and execute a global A&R, sales, branding and marketing strategy, for hip-hop, rap, R&B and other genres in urban music.  UMe President and CEO Bruce Resnikoff said, "With ANDRE, we are adding a very talented, innovative and entrepreneurial executive, who will collaborate closely with our labels and artists to develop unique experiences, products and releases based on our extensive and industry-leading library of urban, hip-hop and R&B music."
Influential Los Angeles radio show 'Rodney on the Roq' will end after forty years.  Rodney Bingenheimer announced on Facebook that he'll do his final show on Monday, June 5.  Bingenheimer wrote, "It has been an amazing run, and I will be thanking all of you when I say goodbye to KROQ next week. I am planning on some special callers and special music as I say a proper goodbye."
On the deal front…
Floor Sixx has signed a sponsorship deal with Bucks Music Group.  Founded by former Atlantic Records executive Sian Anderson and launched in January, Floor Sixx celebrates the best underground music across multiple genres.  Bucks Music will handle the administration, sync, and licensing of works for the music publishing division of Floor Sixx.  Anderson said, "This is a huge move for us, Bucks really see our vision and we're all really excited about having Capo Lee as our first project, he's a brilliant artist."
UMG's merchandising and brand management arm, Bravado, has entered into a partnership with the Copyrights Group to license the Paddington Bear brand in the US and Canada.  UK writer Michael Bond created the Paddington Bear children's book in 1958.  The 2015 movie earned $268 million worldwide. Bravado CEO Mat Vlasic said, "I'm honored that we have the opportunity to create new ways for fans to live in Paddington's world."
In partnership with Ed Sheeran, Twickets has launched in Australia.  The fan-to-ticket resale platform allows registered users to purchase and sell tickets at face value or for less.  Ed Sheeran has made Twickets the official resale platform for his tour.  Twickets has also teamed up with Frontier Touring, one of Australia and New Zealand's leading concert promoters.  Dion Brand, Frontier Touring COO, said, "Partnering with Twickets to provide a service where real fans can sell unwanted tickets in a transparent and fair way removes all legitimacy from other resale sites."
Powered by UK blockchain music startup BlockPool,  Aurovine has added a new feature called 'Listen. Rate. Share.'  The music discovery service will reward fans with AudioCoins, a cryptocurrency, whenever they share and rate artists' works. Artists on the service also receive AudioCoins.  Earlier this month, Aurovine raised $183,400 in cryptocurrency as part of its token exchange campaign for BlockPool.
Graffiti/Urban culture magazine Mass Appeal has announced a new publishing joint venture with Pulse Music Group.  The partnership will focus on discovering up-and-coming artists, songwriters, and producers.  Both companies will also work on original content for Mass Appeal media projects.  Pulse Music Group will handle global music publishing administration for the joint venture.  In a statement, Mass Appeal CEO Peter Bittenbender, said, "From the minute we met the team at Pulse, it was clear we had a shared vision for the future of the industry and common passions for music and culture…thrilled to grow this new division with our incredible partners at Pulse."
Fergie has launched her own music label and signed a deal with BMG Publishing.  Dubbed Dutchess Music, the label will nurture other artists.  This summer, Fergie will release the follow-up to 2006's 'The Dutchess.'  She previously worked with Interscope.  In a statement, Fergie said, "This new era, which includes starting my own label and creating a global partnership with BMG, is a dream come true.  It's an opportunity to release my solo music as well as develop and nurture new artists."
Image by Glenn Wood (CC by 2.0)