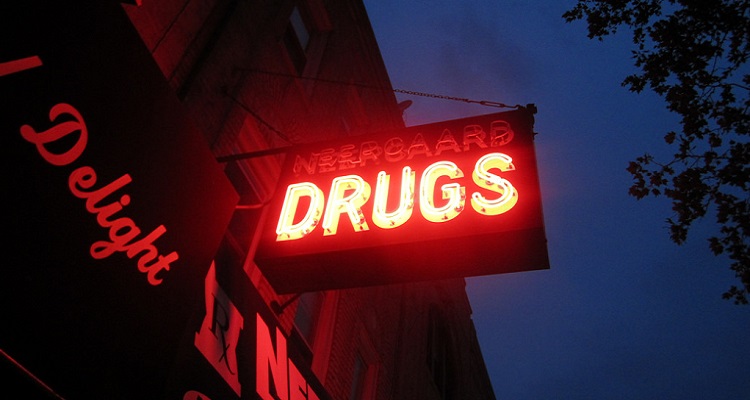 What are people drinking, smoking, inhaling, ingesting, and injecting music festivals?
Five people died after consuming illegal narcotics at a music festival in Argentina last year.  In 2015, two people died from drug overdose at Live Nation's Hard Summer.  That same year, one died at Beyond Overland, another at Electric Daisy Carnival, and another at TomorrowWorld.
Consuming drugs at music festivals is on the rise.  So, to help concertgoers stay safe, Live Nation subsidiary Festival Republic wants to offer voluntary forensic drug testing.  Concertgoers would only have to turn over what they test; they can keep the rest.  Director Melvin Benn explained that the measure would help avoid drug-related deaths at music festivals.
Aiming to roll out drug testing at concerts this year, the controversial measure wasn't received with open arms.  The UK's National Police Chiefs Council (NPCC) criticized the measure.  However, the NPCC agreed with Benn that concertgoers will continue consuming drugs.  Now, a new study aims to show what drugs people proudly brag about when at top music festivals.
To see which drugs people talked about, Detox.net tracked Instagram posts from popular music festivals during the past two years.  Searching through 49 hashtags related to music festivals, Detox.net collected posts from March 2015 through February 2017.  They searched for substance-related contents and related terms within user-posted captions.
Examining festivals that had over 100 substance mentions, Detox.net found that more users talked about drugs while at Tomorrowland.  It had a 20.3% share of all festival-related posts.  Miami's Ultra Music Festival came at second place with 16.5%, and Life in Color in third with 10.3%.
Analyzing concert and festival Instagram posts, Detox.net found that Coachella had the most drug and alcohol mentions.  While Coachella explicitly prohibits drugs at the festival, 7.6% of posts referred to some kind of illegal substance.  Marley Fest came in second with a 5.1% post share.  Burning Man narrowly beat out Electric Daisy Carnival with a 2.5% post share.
So, what substances do festivalgoers proudly boast about?  At nearly every music festival, alcohol and marijuana related search terms came out on top. At all music festivals, between 9% to 13.7% of festivalgoers discussed using general kinds of illegal substances.
Underscoring the dangers of attending electronic dance festivals, festivalgoers there proudly discussed consuming LSD, or "Lucy."  Unsurprisingly, marijuana-related search beat out other drugs at Marley Fest.
Burning Man broke with the rest of other music festivals. Instead of higher marijuana and alcohol related search terms, a higher percentage of users posted about consuming LSD, mushrooms, and other general drugs.  Mad Decent Block Party, Camp Bisco, and Ultra Music Festival saw the highest post share of users consuming ecstasy, or "molly."
Detox.net also broke down the most prevalent substance mentions on Instagram by festival.  Alcohol was most mentioned substance at Chili Cook-Off, Summerfest, and Ozzfest.  More festivalgoers at Marley Fest, Camp Bisco, and Electric Forest discussed marijuana use.  Ecstasy was most mentioned substance at Mad Decent Block Party, Electric Zoo, and Electric Daisy Carnival.  On Instagram, more people discussed crack at Lollapalooza, Ultra Music Festival, and Tomorrowland.  They also more often discussed cocaine at Tomorrowland, Mad Decent Block Party, and Warped Tour.
Overall Marley Fest saw the most drug-related mentions at 99.2%, with Electric Forest seeing an 82.5% share.  Chili Cook-Off and Summerfest saw the most alcohol-related mentions at 91.2% and 85.9%, respectively.

Detox.net reached a similar conclusion mentioned by Festival Republic's Melvin Benn: people will continue consuming illegal and harmful drugs while at popular music festivals.  However, steps can be taken to ensure one's personal safety (as well as survivability) while attending these concerts.  Detox.net explained,
"There are several resources available to stay sober during festivals. Harmonium is an organization that was established in 2002 at Bonnaroo. This group volunteers at most music festivals, including Lollapalooza, EDC, the Governors Ball, and Bonnaroo. Harmonium helps festivalgoers, either in recovery or just anyone trying to remain sober – by providing them a safe space to enjoy the festival without the presence of any substances."
You can check out the complete study here.
Image by Chris Goldberg (CC by 2.0)