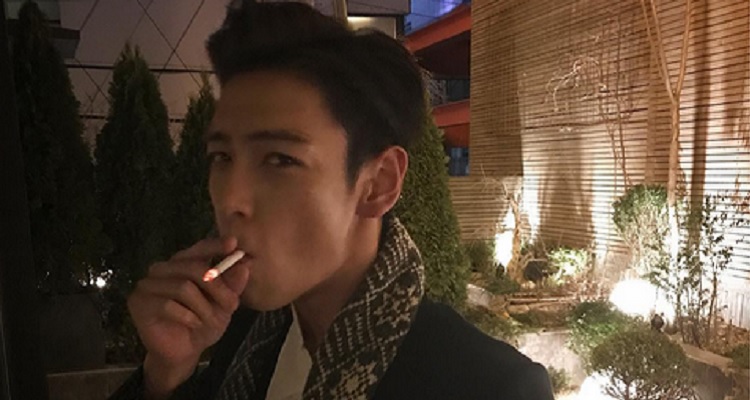 Following a harrowing overdose ordeal, Big Bang's TOP has regained consciousness and doesn't appear to have suffered brain damage.
On Monday, police indicted Big Bang's TOP for smoking marijuana four times with a female trainee. The next day, police found TOP lying unconscious at a different police station and rushed him to the hospital. Now, after losing consciousness due to a drug overdose, the Big Bang rapper appears to have survived the ordeal.
Amidst TOP's hospitalization, conflicting news reports spread across Asian news agencies. The Korean Herald said that the singer had regained consciousness, a fact that hospital authorities later contradicted. Then, a police rep false told the media that the Big Bang rapper had merely fallen asleep and was actually doing fine. Following a press conference, TOP's mother slammed the media and police agencies for spreading false information. Confirming TOP's (then) poor medical condition, she said,
"My son is still unconscious and to read articles that say he's "deep in sleep" is hurtful.  Please edit and refrain from saying such things.  We don't know how things will turn out.  My son is in critical condition.  I see my son dying but I also see reports saying he's just sleeping.  Isn't that wrongful reporting?"
TOP's medical team held a press conference yesterday. Dismissing rumors that the singer stayed at the ICU for "privacy," one doctor said, referring to the singer by name,
"Choi's condition is very bad."
Another confirmed his condition.
"He has not fully recovered from lethargy and is unable to make normal eye contact."
Speaking with allkpop on Tuesday, an insider underscored doctors' and fans' concerns,
"Due to the lack of oxygen, he may have possible brain damage."
Now, it appears that the Big Bang rapper has pulled out of the worst. Speaking with Koreaboo, an insider said,
"T.O.P has regained consciousness. He will most likely be leaving the hospital and be officially discharged tomorrow. There's a high chance that will happen."
At a press conference, TOP's mother said,
"He's gotten a lot better."
TOP's mother then confirmed that the rapper made eye contact with her and recognized her.
TOP will most likely receive a hospital discharge from Ehwa Woman's University Hospital's ICU tomorrow. However, his treatment will not end with his discharge.
At a press conference, doctors stated that the Big Bang rapper will require, along with other medical treatment, psychological treatment. TOP's guardian will decide which hospital will administer further treatment following his discharge.
Doctors confirmed that the Big Bang rapper will require 1-2 weeks to fully recover.
Image from Instagram/choi_seung_hyun_tttop