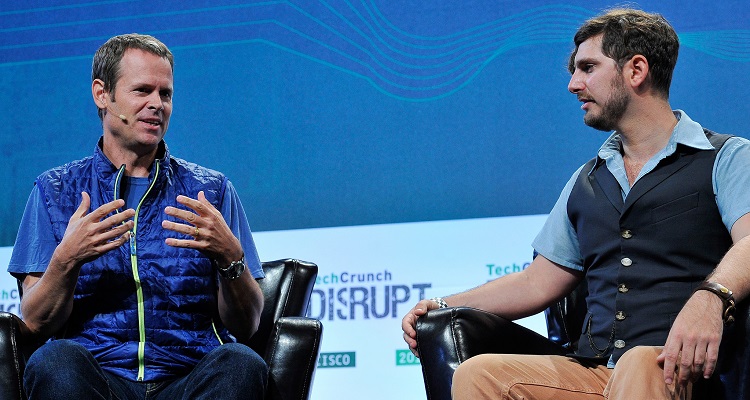 Following a much-needed investment from SiriusXM, Pandora Radio survives another day. Yet, how long before bad decisions sink this streamer?
Late last year, Pandora Radio shares rose on news that SiriusXM wanted to purchase the streamer.  SiriusXM reportedly offered $15 per share. The stock price then floated around the $12-$13 per share mark.
After the streamer arrogantly demanded $20 per share, SiriusXM walked away, sending stock shares plunging.
Now, as Pandora closes with the lowest share price in over a year, SiriusXM has returned to help the company.  Just not in the way investors expected.
A month ago, Pandora shared its bleak financial outlook with investors.  Active music listener numbers fell.  Thanks to a late entrance, few people have signed up for on-demand, premium subscriptions.  Studies also showed that young people have  all-but-abandoned the service in favor of Spotify.
It gets worse.  In the past two years, the company has burned through nearly $750 million without making a profit.  Yet, it managed to find a backer to remain afloat another month.  Private equity firm KKR agreed to invest $150 million, with some serious strings attached.
As part of its deal with KKR, Pandora Radio agreed to a self-imposed deadline.  If they failed to find a buyer by June 8th, they would pay the private equity firm $15 million.  Investors nearly sent stock prices plunging as SiriusXM CFO David Frear dismissed acquisition rumors as "not very likely."  After an acquisition deal failed to materialize yesterday, the stock closed at $8.41 per share, its lowest number in over a year.
Panic set in.  On February 1st, 2016, the stock closed at exactly $8 per share.  Nervous investors feared that the stock would continue plummeting.  The last time Pandora Radio slumped below $8 was on November 5th, 2012, when it closed at $7.55 per share.
To remain afloat, Pandora Radio announced that it would sell music ticketing pioneer service Ticketfly.  The streamer had acquired the ticketing service a little over a year ago for $450 million.  It sold the service today to leading ticketing and event technology platform Eventbrite for $200 million.
Now, as Pandora Radio continues bleeding money, a white knight has appeared. After Pandora Radio and KKR agreed to extend the streamer's self-imposed deadline, SiriusXM and Pandora have struck a new deal.
SiriusXM will make a $480 million strategic cash investment in the company.  Putting an end to acquisition rumors, the companies offered a detailed overview of the new agreement.
"Under the terms of the agreement, a subsidiary of SiriusXM will purchase an aggregate of $480 million in newly issued Series A convertible preferred stock of Pandora. SiriusXM purchased $172.5 million of Series A preferred stock upon execution of the agreement and has agreed to purchase the balance of the Series A preferred stock at a second closing. The Series A preferred stock will represent a stake of 19% of Pandora's currently outstanding common stock and a 16% stake on an as-converted basis."
SiriusXM said that the deal "will allow Pandora to make targeted investments." CEO Jim Meyer said in a statement,
"This strategic investment in Pandora represents a unique opportunity for SiriusXM to create value for its stockholders by investing in the leader in the ad-supported digital radio business, a space where SiriusXM does not play today."
Clearly underscoring the company's desperation, Pandora CEO and founder Tim Westergren said,
"The investment from SiriusXM infuses resources to help Pandora continue to grow and innovate."
The new agreement will allow SiriusXM a way into the music streaming market.  Satellite radio has struggled to find ground against the rise of streaming.  Through Pandora, SiriusXM will gain footing against Spotify and Apple Music.  It also leaves the door open for a possible acquisition down the line.
After today's deal, the private equity firm will no longer retain a stake.  The streamer will pay KKR a $22.5 million termination fee. In turn, SiriusXM gets three seats on Pandora's formerly six-person Board of Directors.  One of the three people will serve as Chairman.
SiriusXM will now own a 19% stake.
For Pandora Radio, the strategic investment gives it much-needed time to turn things around and actually become profitable.  As part of its Ticketfly acquisition, Eventbrite will continue working with the streamer to better integrate ticket sales.
However, will Pandora stay the course in burning through their cash reserves?  Or will the SiriusXM agreement finally help turn things around?
As of writing, 'P' stands at $8.76, up from its opening price of $8.48.
Image by TechCrunch (CC by 2.0)