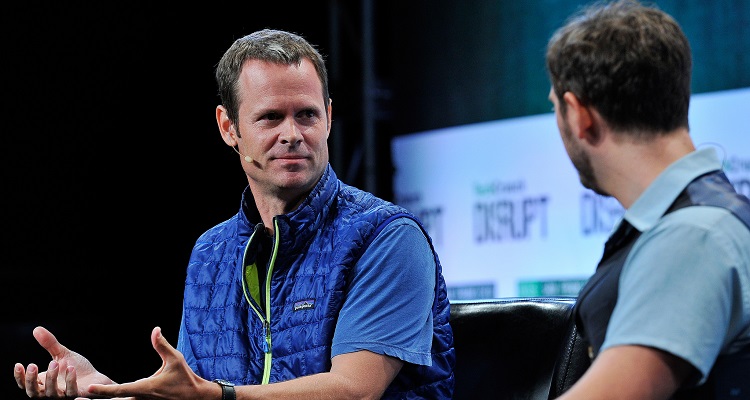 SiriusXM's parent company, Liberty Media, may be taking a harsh view of Tim Westergren.  The founder and CEO has been accused of costing the company over $1 billion.
It's been a rocky period for Pandora's founder and CEO Tim Westergren.  A recent study has shown that in the past year alone, teenagers and young adults have started abandoning the service.  After starting his second tenure as CEO last year, active listener numbers fell year-over-year.
Tim Westergren's refusal to sell Pandora to SiriusXM's parent company at $15 per share may have cost the company $1.5 billion dollars.  The streamer also recently sold music ticketing pioneer service Ticketfly for $200 million.  It had acquired the service for approximately $450 million (a figure it disputes).
Following a 19% minority stake investment in the streamer, Pandora Radio's stock has hit 4-year lows.  Now, the company may actually dismiss the guy who started the whole thing.
Last summer, SiriusXM's parent company, Liberty Media, had approached Pandora Radio to purchase the company outright.  At the time, Pandora shares had traded around $12.50 to $13.50.  Liberty Media wanted to purchase the company for $15 a share.  Yet, Tim Westergren convinced Pandora's board to reject the offer. He convinced the board that Pandora was worth $20 a share.
The stock currently trades at under $8, putting Westergren in a difficult position.  After SiriusXM announced their $480 million strategic investment in the radio platform last Thursday, the company had lost $1.5 billion.
Now, Sirius XM will add three board of directors to Pandora Radio.  And it may decide to give the boot to Tim Westergren.
According to BTIG analyst Rich Greenfield, Westergren has made just too many mistakes at the streamer.
"Pandora's mistakes are simply too large to ignore and ultimately the mistakes point to one person, founder and current CEO, Tim Westergren."
Pointing to Pandora's failure in launching their premium streaming product ahead of their competition, Greenfield added,
"In the end Pandora realized their long-held thesis was wrong, as users increasingly migrated away from Pandora to their competitors, with over 25 million paid subscribers now in the U.S., led by Spotify and Apple Music."
Greenfield explained that Pandora's current efforts to get back into the streaming market may come too late.  He also explained that Liberty Media CEO Greg Maffei may end up as Pandora's chairman.  If this happens, Maffei may give Westergren the axe.
So far, the SiriusXM investment has yet to convince investors.  Still trading at 4-year lows, Pandora's stock price currently stands at $7.70.  It had opened Wednesday at $7.95.
Image by TechCrunch (CC by 2.0)