Kpop superstars BTS are notorious for their heavy use of plastic surgery.  Now, the group is introducing a line of surgery-friendly cosmetics to protect against harmful UV rays.
Want to look like BTS?  That's gonna cost you: even the smallest nip/tuck can cost thousands of dollars.  And if you want a glassy face like BTS, you're looking at hundreds of thousands in cosmetic surgery.
But expensive surgery or not, it's critically important to protect against the sun. With that in mind, the members of BTS are introducing a protective line of sunscreens.  As part of a deal with VT Cosmetics, BTS is introducing a sun-protection line called 'BTS x VT Essence Sun Pact'.
It's another perfect marketing play.  And here's the kicker: each member of BTS will his own special product!  That's smart marketing, and a great way to increase revenues from heavy-spending ARMYs.  Accordingly, 'BTS x VT Essence' will be offered in 7 shades: blue, yellow, grey, white, green, purple, and pink.
Importantly, Rap Monster is part of this lineup, though we're unsure which color.  That is a strong showing of solidarity, especially given persistent rumors of a solo career.
Of course, BTS is targeting its younger fanbase.  "BTS x VT Essence Sun Pact is targeted toward domestic and global customers in their early 10s and 20s," reads an official statement.
The sun care line will initially be available on vt-cosmetics.com starting Friday (June 16th).
Currently, the site features a Michael Jackson-looking Jeong Eun Chae.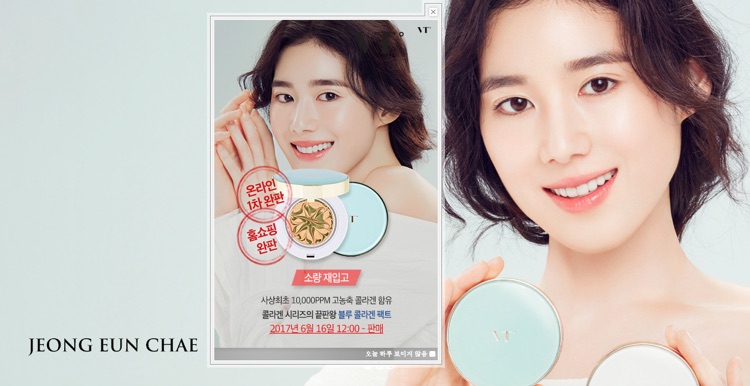 All of which brings us to the elephant in the room: is cosmetic surgery getting completely out of control in Kpop and South Korea?
That's an increasingly uncomfortable question, especially given Kpop's younger fan base.  Indeed, some Kpop labels actually require their groups to get surgery, according to insiders.  And the practice is notoriously widespread among both female and male Kpop groups.  All of which puts enormous pressure on younger fans to consider expensive, complicated surgeries.
Meanwhile, ARMYs remain adamant that BTS hasn't had surgery.  But that is getting increasingly difficult to believe, especially with pictures like this:
Now, the question is whether American audiences will truly warm to the Bangtan Boys, or if they prefer a more authentic look.  Indeed, surging demand for Kpop among American teenage girls suggests a huge demand for younger boy bands.  So why isn't there an American boy band to fill the void?
Enter Timbaland, who recently join the ABC talent competition, 'Boy Band'.  The show could signal the beginning of a brand-new era of American boy bands.  "I want to continue giving back to music as I have been,"Timbaland told Variety.
"I'm ready to find the next boy band that could change our business."