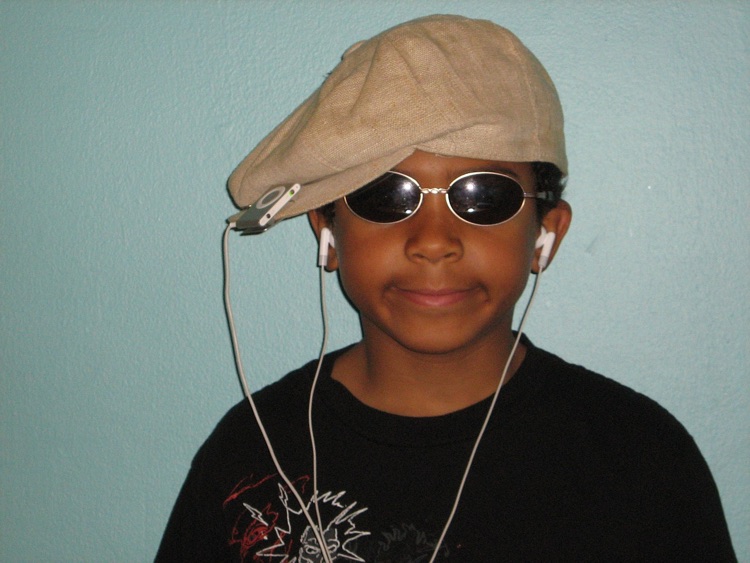 Music downloading is far from dead, according to a just-released study.  In fact, offline listening is far more common than streaming online.  But what's keeping this format alive?
If streaming music is so superior, why is its inferior predecessor still going strong?  A big reason is price, according to a just-release study.  As in, free (you figure out the rest).
But there are some other twists to this story.  And just like everything else in the music industry, this isn't as predictable as we once thought.
Enter Limelight Networks, which just endeavored to study the habits of millions of people across France, Germany, India, Japan, Korea, the UK, and the US.   And at a top level, the results are pretty astounding.
Far starters, it turns out that a whopping 46% of music fans still prefer downloading their collections, while 37% prefer streaming.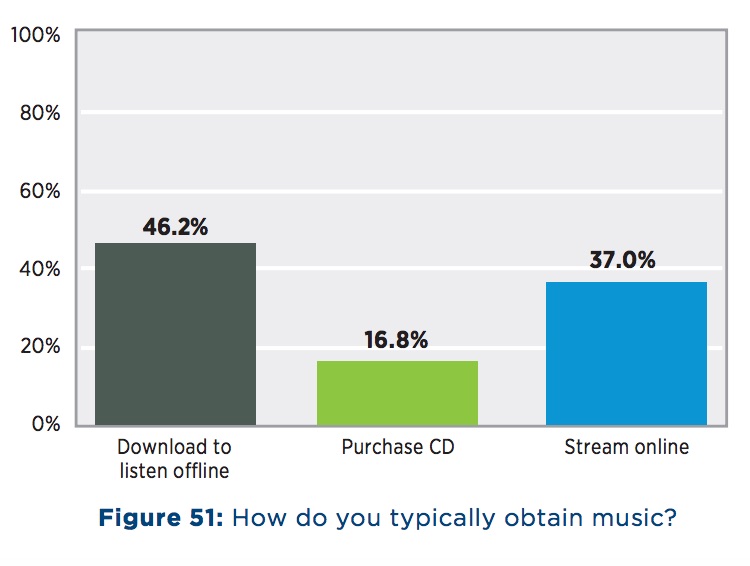 Overall, far more people are downloading music for offline listening, often on smartphones (more on that later).
Of course, those ratios are tilting quickly towards streaming.  And, completely away from CDs: according to Limelight, just 17% of Americans prefer to listen to shiny discs.
But the decline on downloading is slower than you might imagine.  According to Limelight, music downloading is only declining by 4.3 percent year-over-year.
Meanwhile, streaming platforms like Spotify are surging.  Just this week, the Spotify announced that it has 140 million active users.  Earlier, the company pointed to 50 million paid subscribers.  Separately, Apple Music now boasts 27 million paying subscribers.
But that isn't putting a crushing dent in downloading, at least not yet.  And part of the reason for that is price.
Sure, streaming is free on platforms like YouTube and Spotify.  And you can pretty much find whatever you want (and playlist it accordingly).  But offline listening isn't free on either of those platforms.  And in the case of Spotify, mobile streaming isn't completely on-demand.
Which means that if you want offline (cached) music access, you either need to pay for Spotify Premium, YouTube Red, Apple Music, or some other paid platform.  And given that a massive percentage of music fans prefer listening on their devices, we have a market void.
Digging deeper, there are a few other factors fueling offline mobile downloading.  For starters, an entire generation of music fans remains extremely reluctant to pay for content (of any type).  Beyond that, downloading onto mobile devices is s well-worn habit, with most downloading apps, OS upgrades, or e-books on a regular basis.
And for a quick reminder of how powerful free remains, here's a quick breakdown by territory.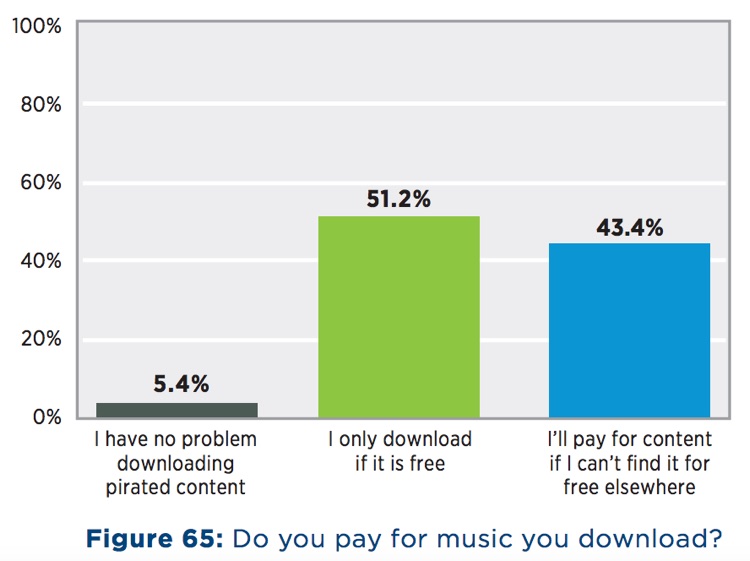 Those habits shift a bit depending on territory, with the UK showing the greatest propensity to pay. But overwhelmingly worldwide, free downloading is preferred.
But this is just a bunch of kids, right?  Not exactly.