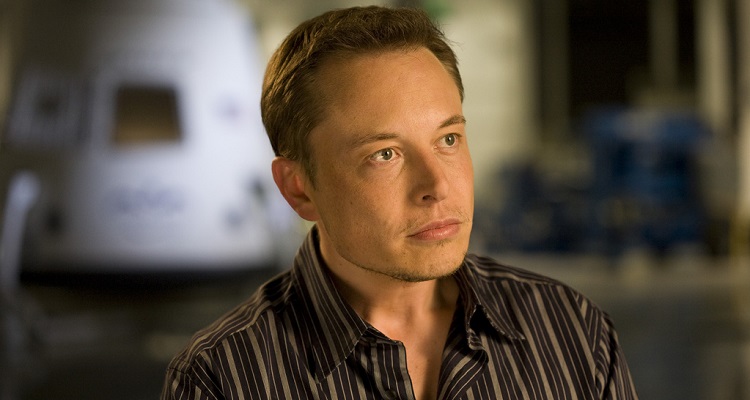 Instead of working together with Spotify, Apple Music, or even Deezer, Tesla's Elon Musk wants to launch a music streamer on his own.
Thanks to music streaming, major labels have posted record revenue growth.  Universal Music Group alone earns $4.5 million — a day — from streaming services like Spotify and Apple Music.  Streaming also helped push Warner Music Group's quarterly revenue growth to $825 million.
Now, Tesla's Elon Musk wants a piece of that sweet, sweet music streaming revenue pie.  But it's not exactly for the same reason.
Industry sources close to the carmaker told Recode that Tesla has initiated talks with major record labels.  It wants to launch a proprietary music service to integrate into its vehicles.  Not Spotify bolted on, but something designed into Tesla's dashboard.
Details are scarce so far.  Sources told Recode that Tesla's Elon Musk wants to offer a music streaming service with multiple tiers.  Major music labels still don't have a clear picture of that the carmaker plans to do, however.  They believe Tesla and Elon Musk want to offer its customers a "Pandora-like web offering."
That might make more sense for a driving environment, where knob-twiddling leads to accidents.  In the self-driving sphere, those considerations are out the window.
The decision to seek its own music streaming service appears a strange decision for the carmaker.  In Europe, Tesla already has an existing deal with Spotify.  The carmaker provides voice control access to Spotify for its European car owners.  Last September, sources close to the carmaker said that Tesla would soon launch Spotify integration into its US vehicles.  It appears that sources didn't expect Tesla and Elon Musk to launch their own music streaming service, however.
Speaking about its Spotify integration Spotify in European vehicles, a spokesperson said,
"We believe it's important to have an exceptional in-car experience so our customers can listen to the music they want from whatever source they choose.  Our goal is to simply achieve maximum happiness for our customers."
Last June, at a Tesla shareholders meeting, Elon Musk hinted at a possible music service.  He told investors that it's "very hard to find good playlists or good matching algorithms."  Musk also said the company would have an announcement late last year.
So far, Spotify and Apple Music have taken a strong lead in the music streaming market.  Spotify recently reported well past 50 million paid subscribers and over 140 million active monthly users.  Apple counts over 27 million paid subscribers in less than two years since its launch.
Last January, Tesla sold just under 100,000 cars.  It has received 400,000 preorders for its new Model 3 vehicle, however.  And Tesla's value surpasses that of mega-manufacturers like GM and BMW, even though Tesla's output is a tiny fraction.
Elon Musk has a net worth of $15 billion, by the way.
But back to the topic at hand.  If Tesla and Elon Musk follow through with their music streaming plans, will the Tesla-only service become a viable competitor?  Or is this simply an overly-ambitious idea better outsourced to an established player like Apple?
Image by OnInnovation (CC by 2.0)