Looking for free music downloads?  Turns out there are lots of legal places to get them.  Here's a rundown of the top free music download sites.
Updated for 2021!
You'd be amazed at how many free music download sites are available online. These sites have millions of songs, curated playlists of independent artists, and are a great way to discover new music.  You just need to know where to look.
Here are just a few of our free music download favorites.  Keep in mind that this list is constantly being updated, so keep checking back for more favorites!
Bandcamp
Jamendo Music
SoundCloud
Amazon Music
ReverbNation
Free Music Archive
SoundClick
Icons8 — Royalty-Free Music
AudioMack
Royalty Free Music — YouTube Channel
Bonus Picks!
HitRecord
FreeSound
Wynk Music
MySpace
Below is a complete summary and review of all of these free music download sites.  Enjoy!
---
1. Bandcamp
Bandcamp is a great place for indie artists to make their music available online for streaming, but some artists offer free downloads too. You can stream most albums available on Bandcamp for free and choose to pay for a downloadable copy of the album. Artists are allowed to set their own prices, so sometimes you'll see a Pay What You Want model. Those are technically free to download, but if you enjoy the music, you should consider supporting the artist. Bandcamp can also be used for licensing music, though other services like Hooksounds are more specialized for non-artists who just need original royalty-free music to download.

Check out the Free Download tag on Bandcamp to see all the songs that are available for free. Many indie game soundtracks, lo-fi hip-hop, and chillwave tracks are available here.

Check out Bandcamp here.
---
2. Jamendo Music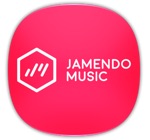 Jamendo Music has been offering free music downloads for years.  All of these downloads are completely free (so no letters from your ISP) and protected by Creative Commons licenses.  That basically means that the creators of these songs don't mind if you download their music for personal enjoyment.

This is all independent music.  So if you're looking for DJ Khaled or Drake, you'll probably have to go elsewhere (try YouTube Music, Spotify, or Apple Music).

Basically, Jamendo is geared towards the music explorer.  Plus, they also have free radio stations and playlists that constantly update.  Once you've got a good collection of free music downloads, you can easily access them offline on your iOS, Android, or other device.  You'll need a music downloader app to help organize it all (here's a list of them).

And looking to license music for your video, commercial, or film?  That's where Jamendo's paid tier enters the picture.  The prices are reasonable, and the catalog is rich.  You can't go wrong.

Go to Jamendo Music here.
---
3. SoundCloud
Just like Amazon offers a free music download collection, so does SoundCloud.  But you have to know how to find them.
So here's how it works: SoundCloud is essentially a free streaming service.  But a lot of artists also allow free downloads as well.  You have to search around, but you'll see a free music download option if the artist has enabled it.
Then, it's yours!
Keep in mind that many larger artists only stream.  In fact, most major label artists are prohibited from offering free downloads, based on their contracts.  That has spawned a group of SoundCloud downloaders to work around that limitation, though SoundCloud doesn't (technically) authorize those apps.
Unfortunately, there doesn't seem to be a dedicated free music download section.  And, there's little chance that will happen in the future, so happy exploring!
Check out SoundCloud here.
---
 4. Amazon Music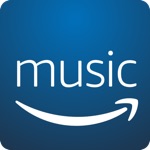 Yes, Amazon Music offers a ton of free music downloads!  They even have a free music download section that is constantly being updated.
(Actually, they also do this for books as well.)
But back to the music.  Amazon's selection is actually pretty amazing, and features newer releases from a lot of big-name artists.  That includes names like Foo Fighters, Blondie, Chance the Rapper, Carole King, and the Philharmonic Orchestra Bratislava — depending on when you check in.  That last one's for you classical lovers, but there's also a ton of meditation, workout, and focus-oriented music.
Why are they doing this?  The answer is simple: they want you to try out their more involved music streaming service.  Or, pick up an Amazon Prime account (which comes bundled with music).  Anything to get you into the Amazon circle of products.
And yeah, Amazon Music is a pretty good streaming service if you're looking to upgrade.
Once you've grabbed a few free mp3s from Amazon's free music download section, you can take them anywhere.  That includes any smartphone, starting with iPhone (iOS) and Android devices.  But you'll need a good music downloader to neatly organize it all.
Check out Amazon Music's free music download section here.
---
5. ReverbNation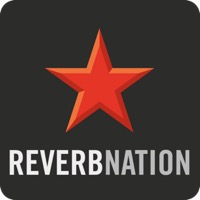 ReverbNation has millions of emerging artists, across hundreds of different genres.  You can discover what you like, and lots of artists will allow you to freely download their music.
The approach is somewhat like SoundCloud.  You can stream whatever you want, but you have to check to see if a free download option is enabled.  That's not the easiest setup, but if you're in discovery mode, it's only somewhat inconvenient.
Once you find something you like, it's yours.
Like SoundCloud, many of the larger ReverbNation artists only stream.  Right now, ReverbNation doesn't have a dedicated download section.
Check out ReverbNation's 'Discover' area here.
---
6. Free Music Archive
Free Music Archive was founded in 2009 as a place for project creators to find great royalty-free music to include in their creative projects. All of the music available on Free Music Archive is free for personal use, though you may need to license some tracks for commercial use.
FMA features categories that are easy to browse so you can find precisely the type of music you want to hear. FMA even has a curators program were enthusiasts can create collections of music around a certain mood or theme. You'll find tons of free music to download and listen to from creators around the globe, but don't expect to hear Beyonce or Drake.
Check out Free Music Archive here.
---
7. SoundClick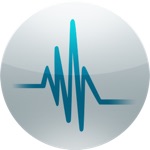 SoundClick offers free downloads from thousands of artist websites.  That includes signed, unsigned, independent, and everything in-between.  Basically, if the artist wants to offer a free music download, then SoundClick will try to deliver it.
Searching for music is pretty simple.  You can search by artist, genre, or by chart.  You can sample as much as you want, and download whatever you want.  There's also a radio option that lets you sample music while multi-tasking on something else.
One warning: SoundClick does offer a mix of paid and free content.  The reason is that some artists prefer to charge for their downloads, while others want to give it away for free.  Their choice, but you can sample whatever you choose.
Also, there aren't full catalogs for artists like DJ Khaled or Drake.  For that, you'll probably need to head over to Spotify or iTunes, and whip out your wallet.
Just make sure to download your collection in an easy folder.  Then, it's time to manage your collection with a music downloader app.
Check out SoundClick here.
---
8. Icons8 – Royalty Free Music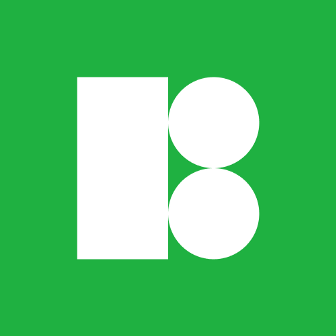 Icons8 has created an archive of free royalty-free music for anyone who needs tunes for a project. You can sort the archive of music by themes, genres, and moods, with an expansive list of audio to choose from. It's worth checking out for anyone who needs audio for remixing, podcasts, YouTube videos, or other projects.

The site is fairly easy to browse, but it doesn't have an API or built-in functionality with any third-party programs. The only price of using music from the archive is a link back to the archive. .mp3 files are provided for free (with a link) or artists can pay $29 to receive access to other file formats and no backlink requirement.

Check it out here.
---
9. AudioMack
AudioMack was founded in 2012 as a way to allow artists to share mixtapes, songs, and albums for free. The service rivals SoundCloud and Bandcamp and provides a whole suite of artist tools for free. Artists get unlimited storage space, dedicated statistics, and marketing tools to help them reach AudioMack's 1.5 million daily active users. 
AudioMack's growing influence could change the way on-demand streaming sites operate. The site has become embedded in hip-hop and rap culture after Chance the Rapper and Eminem released tracks on the service. Even Nicki Minaj has stepped in with three new releases on the service. 
AudioMack is entirely free to try and use and offers online playback of its songs on the iOS and Android app. There's no paywall here, and while the site is mostly geared towards streaming, you can download tracks.
Check out AudioMack here.
---
10. Royalty Free Music – YouTube Channel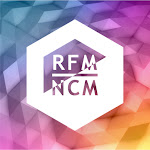 Royalty Free Music is a YouTube Channel that archives royalty-free music from artists who want their work showcased to a broad audience. The channel has 60K subscribers and lists all terms of compliance for a particular piece of music in the video's description. The channel also archives its music by playlist, making it easier to sounds via artist, genre, or through featured playlists.

It's a great music resource for anyone who needs royalty-free music for their projects online.

Check it out here.
---
Bonus Picks
Need even more places to find free music for your playlist or project? Check out some of these bonus free music download sites. Many of them offer royalty free music for your projects, like podcasts. You'll find music across genres available on each of these sites.
---
HitRecord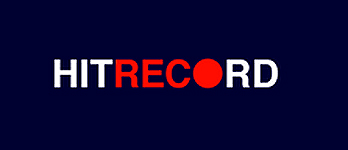 HitRecord is an online collaborative media platform founded and owned by Joseph Gordon-Levitt. It's a website dedicated to sharing creative works like music and videos, while making them freely available for the community to edit and remix. It's a great place to explore free music online, since the community at large is encouraged to remix and experiment.

The site also allows contributing artists to be paid for their work. The site hosts over 80,000 creatives who are posting videos, songs, and text to the site daily. The library isn't as big as a site like Bandcamp, but with remixing encouraged, it's a great place for artists to end up.

Check it out here.
---
FreeSound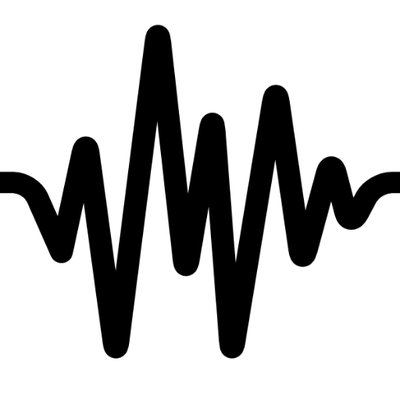 Freesound is a collaborative repository of Creative Commons licensed audio samples available for anyone to use. It's geared more toward sound effects, but there are thousands of music tracks available, too. Freesound's archive features over 400,000 sounds and effects – from field recordings to synthesized sounds.

Freesound tags its audio content to make it easy to find for sampling. It also has a RESTful API to allow third-party applications to access its audio content and metadata. The project itself was launched back in 2005 and has continued to grow in the decades since.

Check it out here.
---
Wynk Music: MP3 & Hindi Songs (App)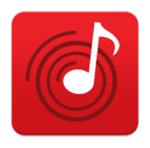 If you're looking for Indian music, Airtel is offering a great way to find and organize free music downloads.  Basically, Wynk not only offers free mp3s, but it manages and organizes them as well.  A stepped-up premium plan includes streaming and a larger selection, though Airtel users can qualify for extended premium trials or bundled premium options.  Just check your plan!
Sub-genres span Bollywood, Bhangra, Tamil, and Punjabi, with lots of music in a variety of regional dialects.  Just to give you a sample, the dialect selection includes the following: Malayalam, Rajasthani, Marathi, Kannada, Bengali,  Telugu, Bhojpuri, and Gujarati, among others.
Beyond Indian regional music, there are also a lot of global, mainstream songs.  Think Coldplay, Jason Derulo, Shakira, and The Chainsmokers, and you get the idea.  That said, that's not the main focus of this app.  But it's a nice addition for those that want some global variety.
In total, Wynk offers 2.6 million tracks of mostly Indian music.  There are also a huge number of playlists and a full-blown radio service.  Again, most are focused on Indian music.
There are a few other cool options and features.  That includes ringtones, ringback tones, an English-language option, and even Chromecast support.
You can find Wynk Music here.
---
MySpace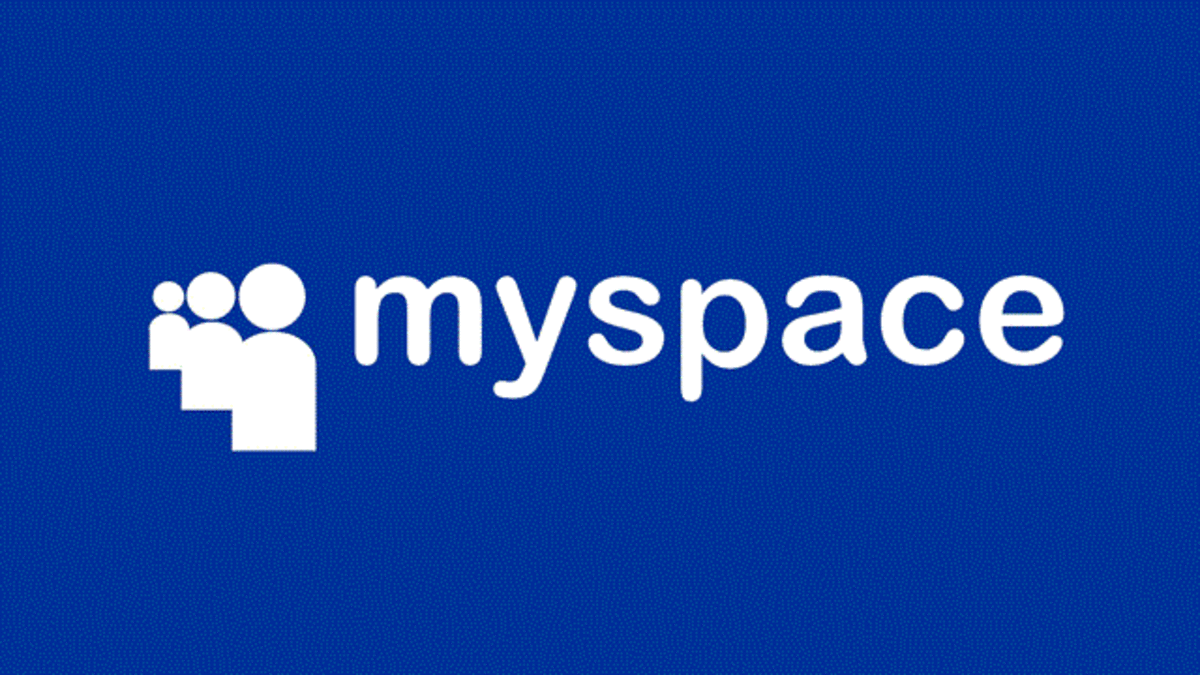 Justin Timberlake may not own MySpace anymore, but he helped set the aged social network on its path to becoming a music repository. It may seem strange, but MySpace is a great place to discover music online.

Not every track is available for free, so be sure to check the licensing agreement the artist has outlined. It's unclear how much music is available on Myspace, since it seems to be existing on life support. But it's worth mentioning if you love digging into the depths of indie music on the internet.

Check it out here.
---
In conclusion, it's probably worth trying out a few options before making a final choice.  Throughout, we just ask that you respect copyrighted material and pay for stuff that isn't royalty-free.  Lastly, if you see a free music download app you love that didn't make this list, let us know and we'll check it out!  Thanks for reading our list.
---