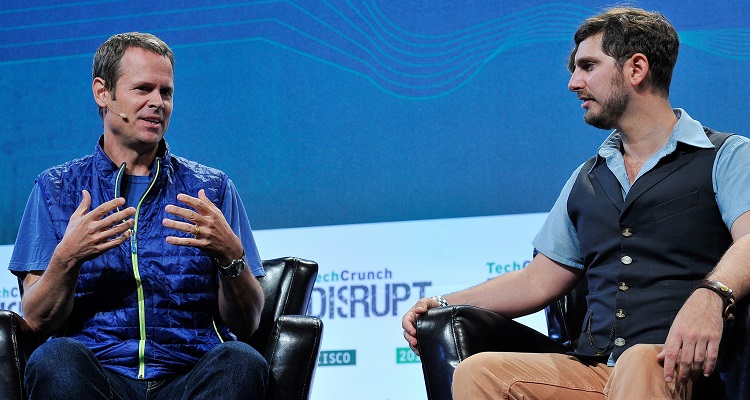 Pandora Radio CEO Tim Westergren will step down, according to a report this morning.
Following a tumultuous second tenure as CEO, Pandora Radio founder Tim Westergren will reportedly step down.  The news sent the company's stock price surging.
According to people close to the company, Tim Westergren will resign once Pandora Radio has named a replacement.  ReCode's Peter Kafka first broke the story.
Westergren's rumored departure comes during a very difficult time for the music streaming service.  In May, the company reported that active listener numbers fell year-over-year.  That offered a stark contrast against heavy-hitters like Apple Music and Spotify, both of whom are posting double-digit active user (and subscriber) gains.
Other decisions are starting to haunt the company.  And Westergren was left with one messy pile in particular.  After acquiring Ticketfly for $450 million in late 2015, the company was forced to sell the ticketing service for $200 million.
But wait: there's more.  Pandora Radio's stock also reached an all-time low several weeks ago.  Under Tim Westergren, the company's stock has declined 11%.
Despite his best efforts, Tim Westergren just couldn't turn things around for the company.
Last year, SiriusXM parent company Liberty Media expressed interest in purchasing Pandora Radio.  Tim Westergren pushed the company board to reject the $15 per share offer.  He believed the company was worth $20 per share.  That move may have cost the company $1.5 billion.  At present, the company's stock now trades at under $9 per share.
And the broader financial picture is troubling.  In 2016, losses more than doubled to $343 million.  Consumers have also yet to warm up to Pandora Radio's premium music streaming offering.  Less than 6% of its userbase actively pay for Pandora.  A study published months ago also showed that young people have abandoned the service in favor of Spotify.
The potential shakeup in the company comes almost two weeks after SiriusXM parent company Liberty Media invested $480 million in the company.  The move signals SiriusXM's desire to enter into the streaming market.  When the deal finalizes later this year, SiriusXM will control three seats of nine on Pandora's board.
Several analysts have theorized that Liberty Media CEO Greg Maffei may be named Chairperson.  Respected analyst Rich Greenfield stated that if this occurred, his first move may have been to axe Tim Westergren.  When things go sour, that innovative
"Pandora's mistakes are simply too large to ignore and ultimately the mistakes point to one person, founder and current CEO, Tim Westergren," Greenfield noted.
So far, Pandora Radio reps have yet to decline on the rumors.  News of Westergren's departure sent its stock price surging. It currently trades at $8.49. It reached $6.91 on June 19.
Image by TechCrunch (CC by 2.0)