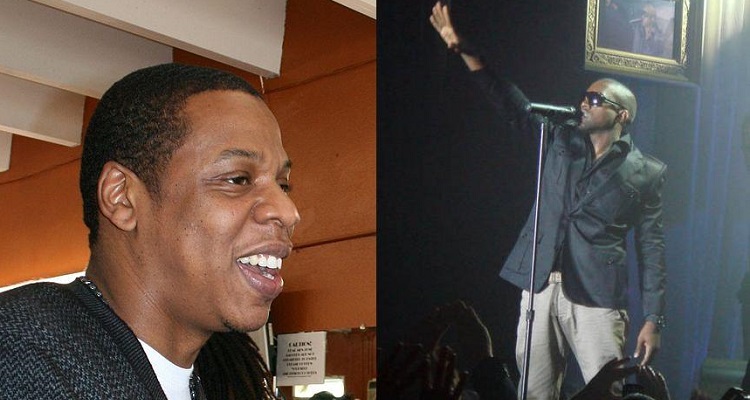 As Kanye West and Jay Z prepare for a legal battle, their feud already has a victim: music exclusives.
To grow their fledging music service, Apple implemented a new strategy: obtain and release album exclusives.  Jay Z's TIDAL streaming service quickly followed suit. Now, in his public and bitter feud with Jay Z, Kanye West has promised one thing: no more exclusives.
Apple had previously locked big names in the music industry to Apple Music-only exclusives.  Artists such as Frank Ocean and Chance the Rapper quickly hopped on board.  Over at TIDAL, Jay Z's underperforming streaming service secured Kanye West's The Life of Pablo and Beyonce's Lemonade.
The music industry quickly decried the moves.  Executives claimed that the industry as a whole would lose money as people would aim to obtain "exclusive" albums illegally.  In-house research quickly supported these claims.  Digital Music News found that people pirated Frank Ocean's "exclusive" albums on The Pirate Bay and Dropbox.
Spotify's Global Head of Creator Services also criticized album exclusives.  He called them "terrible for consumers" and "not that great for artists."  Artists would lose out on revenue as music exclusives wouldn't reach the "widest possible audience."  Due to heavy criticism from major labels and overall low sales, Apple has since shifted away from timed exclusives.
In a new public spat with his former "Big Brother," Kanye West issued a letter stating that he would no longer work with TIDAL.  According to sources, he will no longer launch album exclusives on the service.  Apparently, West has made the determination that album exclusives hurt overall album sales.  He may have actually lost millions on The Life of Pablo that he would've received had he avoided signing an exclusive deal.
Hence the dealmaker's remorse.  According to TMZ, West has demanded that Jay Z and TIDAL pay him back $3 million.  Jay Z and TIDAL have countered with a lawsuit threat against West.   Kanye reportedly hasn't delivered on music videos on the album.  Sources told TMZ,
"We're told Kanye's beef with Tidal is twofold — his The Life of Pablo album resulted in 1 1/2 million new subscribers to Tidal, for which he was supposed to get a bonus but the company hasn't paid.  Kanye also says Tidal reneged on reimbursing him for music videos.
"Our sources say Tidal's position is that Kanye didn't deliver the videos required by the contract.  Kanye's response… I'll deliver the videos when you pay me what I'm owed."
On his next album, West will reportedly ensure to make it available across all streaming platforms.  TMZ added,
"Sources with knowledge of the conflict between Kanye and Tidal tell us Kanye does not want to enter into any more exclusive album releases or contracts with streaming services to host any upcoming projects of his, because he wants to avoid what happened on Tidal … too limited access for far too long.

"We're told when Kanye does drop new material, he plans to make it available on as many music platforms as possible."
Jay Z hasn't received the message about exclusives, however.
He recently dropped his new album, 4:44, exclusively on TIDAL.  His insistence on pushing the "TIDAL-only album" will most likely cause him to lose millions. The service allegedly has more than 3 million paid subscribers, though the numbers have most likely been inflated.   Wired's Angela Watercutter writes that despite Jay Z's big name, labels and listeners have since moved on from music exclusives.
"In a world dominated by Spotify, a new album by Frank Ocean or Beyoncé was a reason to sign up for Apple Music or Tidal.  For a while, that trick worked.  But those albums always ended up on other services — or simply for sale as digital downloads — and by now most people have settled on their streaming platform of choice.
"Labels and services may still appeal to listeners with new albums from time to time, but as [music analyst Mark] Mulligan notes, even if exclusives are not dead, Jay Z is not going to put them back in good health."
Image by Alex Johnson (CC By-SA 2.0)