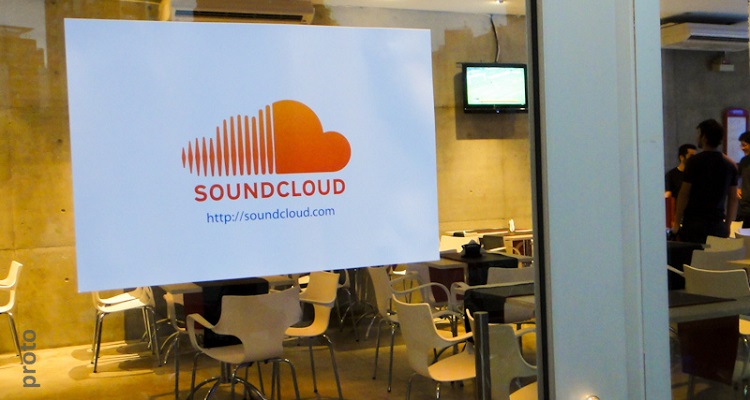 Spotify already passed on buying SoundCloud.  But Deezer thinks this just might be a winning play.
SoundCloud is enormous.  And, enormously unprofitable.  The site has amassed 150 million songs on its streaming service, mostly from indie DJs, rappers, and other musicians.  Chance the Rapper has thanked the service for his success. However, the company has quickly bled through most of its cash.
Now, as it faces certain bankruptcy, a new buyer may have emerged to save the company: Deezer.
Last July, SoundCloud apparently mulled a $1 billion offer.   Yet, late last year, Spotify walked away from SoundCloud acquisitions talks.  Had they acquired the popular yet underperforming platform, it would've slowed down their IPO plans. Then, after posting a very poor financial report, co-founder and CEO Alexander Ljung admitted that the company may close its doors at the end of 2017.
That's now less than 6 months away.
Following the dismal financial news, top executives quickly jumped ship and deserted the company.  Its COO and Finance Director saw that SoundCloud had no straightforward way to post a profit.  As a last-ditch effort to gain users, it slashed the price of its premium Go+ service to just $5.
Things continued to deteriorate.  Clearly in a dire situation, to obtain at least some cash, the company reportedly offered to sell itself for $250 million.  The company also reportedly then begged German investors for money.
In less than a year, SoundCloud had lost 75% of its valuation.
After Spotify walked away from acquisition talks, Google reportedly wanted to purchase the company for $500 million. Apple's Jimmy Iovine had also reportedly expressed interesting in purchasing the company. Cupertino insiders quickly dismissed the rumors as "fake news." Now, sources close to SoundCloud have told the New York Post that the company "is being eyed by a host of players."
A 'senior music source' told the New York Post,
"Deezer is making a serious run.  There will be a lot of consolidation, if you are Deezer or Spotify.  SoundCloud's massive user base — one that is melting as it grapples with a shrinking pile of cash — lets you convert,' into a much bigger player."
SoundCloud currently claims to have more than 175 million users. France-based streamer Deezer may purchase the company to rival the Big 4 streamers: Spotify, Amazon, Apple, and YouTube. Sources say that SoundCloud is viewed as a "key chess piece."
KKR may have also shown some interest in acquiring the streamer. It almost secured a $150 million investment in Pandora, prior to its deal with SiriusXM.
SoundCloud has yet to comment on the possible deal. It lost yet another key executive several weeks ago. Stephen Bryan left the company and joined YouTube as Head of Relations. Alexander Ljung's comments earlier this year loom over the company's head like a vulture hovering over its prey.
"SoundCloud may run out of cash earlier than December 31, 2017… These matters give rise to a material uncertainty about the Group's ability to continue as a going concern."
Should rumored acquisition talks with Deezer fall through, SoundCloud may very well close its doors.
Image by juannomore (CC by 2.0)