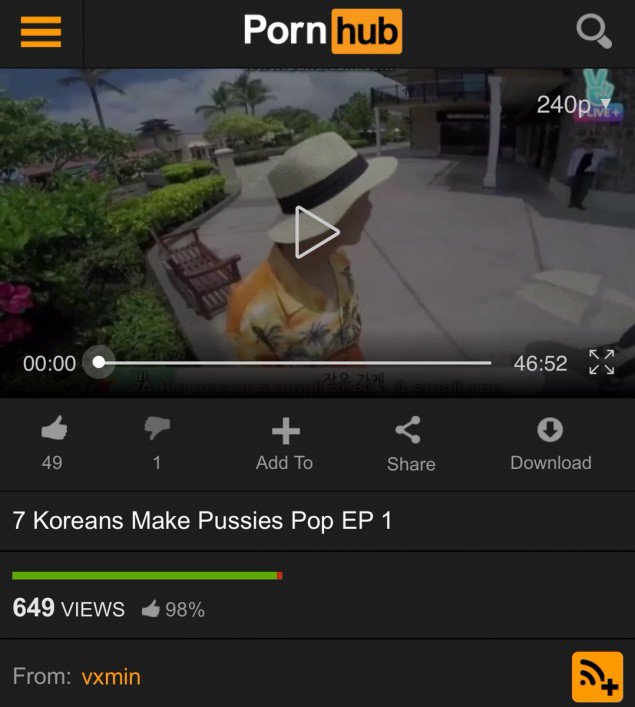 If you've got a fetish, then the internet has got you covered.  But is someone just messing with BTS at this point by repeatedly uploading 'Bon Voyage' to Pornhub?
Somebody is taking this joke WAY too far.  Or… maybe Pornhub users genuinely enjoy BTS' sexy vacation getaway videos?
Last week, ARMYs were shocked to learn that their beloved BTS boys had been uploaded to the raunchy porn site.  Aside from ultra-popular videos like 'Not Today,' a recent vacation series called 'Bon Voyage' also appeared.  The music videos are still there, but the 'Bon Voyage' clips were removed by Pornhub.
Now, it looks like someone with a little extra time on their hands is re-uploading the series (and getting them ripped down).  Exactly how many uploads have occurred is unclear at this stage, though a quick takedown process seems to be happening.
The 'Bon Voyage' series tracks the young Kpop superstars as they enjoy an exotic vacation together.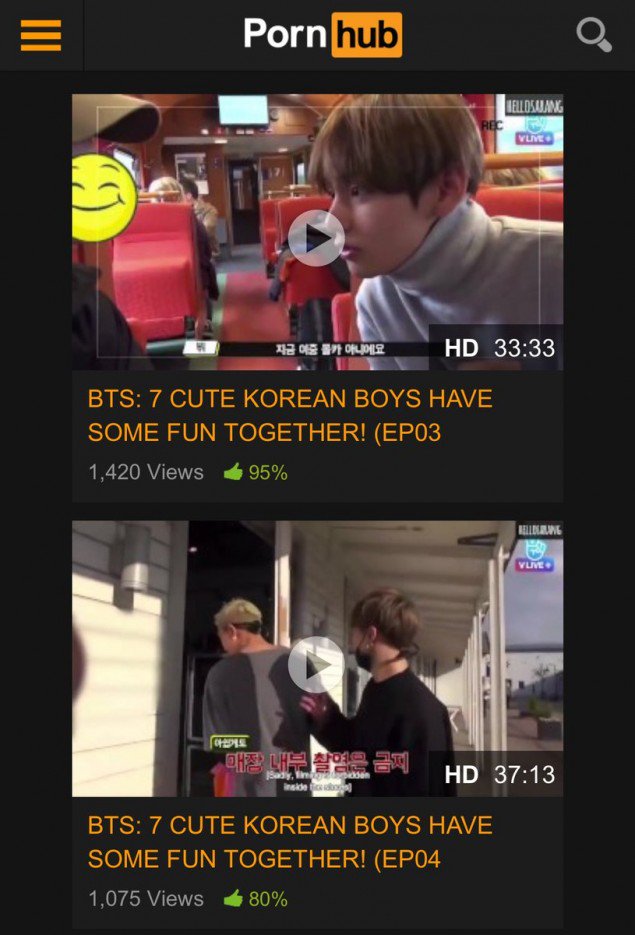 But seriously, if you're looking for something 'adult' you've come to the wrong place!  Either way, this seems to be drawing a little too much interest from Pornhub regulars.
Actually, the upload may simply be a way to work around pay-only restrictions.  Currently, the BTS series is only available to paying V Live subscribers.  Other platforms, including the Pirate Bay, may also have videos available as a result.
All of which raises the question: is BTS milking their fans for too much money?
Meanwhile, the music videos (which are free) are still on Pornhub.  The paid content, however, isn't.  And BTS is making millions off of high-priced t-shirts, lightsticks, and endless spinouts like 'Bon Voyage'.  All of which ARMYs seem thrilled to pay for — that is, if they can afford it.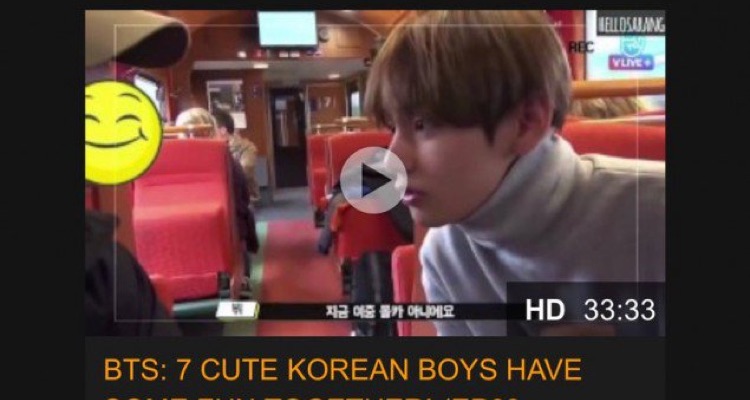 Meanwhile, BTS' ARMY is starting to multiply.
But the group's meteoric growth hasn't been without complications.  Earlier this year, the Bangtan Boys battled plagiarism accusations, while Rap Monster himself admitted to lifting lyrics from Twitter.
And newer ARMYs could create tension with earlier fandom who 'found' the group first.  That level of internal fandom warfare will undoubtedly get heated, especially if newer ARMYs blame older ARMYs for driving Rap Monster into a solo career.
More as this develops!