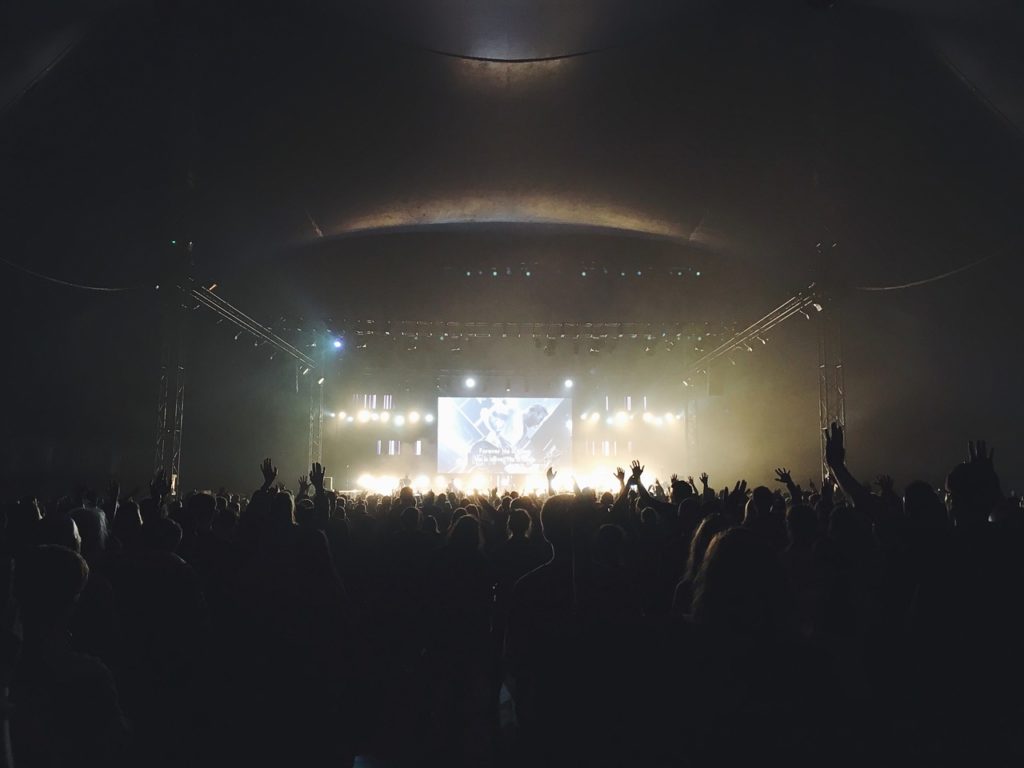 In life, price doesn't always directly correlate with quality. However, when you look at the world's greatest music festivals, the most expensive do tend to be the best.
Having said that, let's check out seven of the most expensive music festivals in the world.
1. Secret Solstice Festival (Reykjavik, Iceland)
VIP Pass: $1 million.
The $283 average general admission ticket price for the Secret Solstice Festival in Iceland is actually quite reasonable – and well below some of the other festivals on this list. So how come it's number one on our list? Well, it has to do with the VIP Pass, which is…wait for it…$1 million.
Yes, you read that right. $1 million for music festival tickets.
What could possibly come with what is officially the world's most expensive music pass? According to Forbes, you get round trip flights for six in a private jet from anywhere on earth, a luxury six-room villa for the week in downtown Reykjavik, private dining experiences with a world class chef, two private vehicles with drivers available around the clock, private security for the duration of the stay, two private concerts with famous Icelandic musicians, a private aerial tour of the country, a number of other excursions, and – of course – VIP access to the festival.
2. Coachella (Indio, California)
Average GA Weekend Ticket Price: $429
The gold standard for music festivals is Coachella. You'll find very few people who will argue this statement, which is why the average ticket price is well over $400 (and usually sells out within just a few minutes of being released).
Coachella, which started back in 1999, is held over two different weekends each year in April. The festival, which attracts nearly 100,000 people per session, is known as the "anti-Woodstock" because it features musicians based on artistry and talent (rather than mainstream radio popularity). And like many other leading festivals, Coachella is also a showcase for the visual arts.
3. Burning Man (Black Rock Desert, Nevada)
Average GA Weekend Ticket Price: $425
It isn't for everyone, but Burning Man definitely has to be included on this list. It's by far the most unique event you'll ever experience. This weeklong festival takes place in the middle of Black Rock Desert and makes you feel like you've been transported into another universe in another time.
Described as "an experiment in community, art, radical self-expression, and radical self-reliance," Burning Man is more than a music festival. It's a place for discovering yourself. People come from all over the world and the lineup generally includes surprise performances from both well-known artists and up and coming musicians. There's simply no way to describe Burning Man than to say, "You have to be there."
4. BottleRock (Napa, California)
Average GA Weekend Ticket Price: $349
If you're looking for a music festival with an all star lineup that doesn't require you to camp for three days and forgo showering, BottleRock is for you. This is a music festival made for people who love good music, good food, and good friends.
Located in beautiful Napa Valley, this year's BottleRock lineup features big names like the Foofighters, Tom Petty & the Heartbreakers, Maroon 5, Macklemore and Ryan Lewis, Gavin DeGraw, and dozens of others. But this festival is just as much about the location as it is the music. Most attendees spend an extra couple of days in the area and enjoy all that Napa has to offer – including wineries, outdoor activities, and world-class shopping.
5. Firefly Music Festival (Dover, Delaware)
Average GA Weekend Ticket Price: $309
Produced by Red Frog Events and Goldenvoice, the Firefly Music Festival is relatively new to the scene. First held in 2012, the festival has quickly become a favorite among music lovers around the globe. The festival takes place in the middle of June at The Woodlands of Dover International Speedway. It attracts dozens of well-known musicians each year. The festival is popular for its outdoor camping vibe.
In addition to premier musical acts, Firefly also offers a brewery, plenty of restaruants and bars, and even some unique shopping experiences. In addition to weekend tickets, attendees can also purchase single day passes.
6. Glastonbury Festival (Somerset, UK)
Average GA Weekend Ticket Price: $300
Arguably the largest music festival in all of the UK, Glastonbury – or Glasto for short – has a musical lineup that ranges from dubstep to folk and everything in between. But there's far more than music going on here. It's a convergence of pop culture with camping, food, exhibits, art displays, and more.
Each year, Glasto attracts people not just from the UK, but all over the world. While the price is a bit steep, especially if you're flying in from overseas, it's a once in a lifetime experience that's worth the money.
7. Latitude Festival (Suffolk, UK)
Average GA Weekend Ticket Price: $300
There's nothing small about Latitude, which is one of the more popular music festivals held in the UK each year, but it has a remarkable "boutique" feel to it. The people are nice, everything is laid back, and you'll find a very earthy feel to the entire weekend.
Not only does Latitude attract some of the biggest names in music, but there are plenty of unique areas and stages. Plus, if you're someone who likes to be comfortable and would prefer to have an actual bedroom and bathroom, there are plenty of accommodations available.
8. Electric Forest (Rothbury, Michigan)
Average GA Weekend Ticket Price: $297
Most music festivals happen in an open field or around a typical concert venue, but not Electric Forest. This music festival is unlike any experience you've ever been a part of – guaranteed. It takes place in the middle of a forest and offers a whimsical experience that you won't find elsewhere.
The music features both bands and EDM DJ's. However, there are plenty of other exhibits and activities to enjoy throughout your time in the forest. Headliners at this year's festival – which takes place over the course of two weekends – include Bassnectar, My Morning Jacket, and The String Cheese Incident.
9. Green Man (Brecon Beacons, Wales)
Average GA Weekend Ticket Price: $290
Now in its 13th year, Green Man is one of the more unique and enojoyable festival experiences you'll ever have. Divided up into 10 areas, each offering a unique musical experience, Green Man is known just as much for its food, cider, and beers as its music. (There are more than 99 unique ales and ciders, which essentially makes Green Man a beer festival, too.)
There's also something pretty powerful about being in the middle of the Welsh countryside that gives you a chance to check out beautiful waterfalls, gardens, castles, and plenty of outdoor activities.
10. Tday (Negril, Jamaica)
Average GA Weekend Ticket Price: $199
New in 2017, the Tmrw.Tday music festival is about more than just live music and good vibes. The event, held in the beautiful coastal town of Negril, Jamaica, places a big emphasis on what one critic calls "environmental activism and soul rejuvenation."
In addition to music, Tmrw.Tday offers beachside boot camps and workshops in mediation, yoga, and spiritual discovery. As you may expect, the music is heavily influenced by reggae and hip-hop. The weekend ticket gets you in for four full days of fun.
And hey: we have to at least mention Fyre Festival!
With $1,200 tickets and VIP packages that climbed into the tens of thousands, Fyre is a still-imploding disaster.  Guests were treated to makeshift tents, rabid dogs, and meager food.  The festival currently faces multiple lawsuits, while co-founder Billy McFarlane faces wire fraud charges (among other things).  Sorry, it's looking pretty bad for Fyre Festival 2018!
But disasters aside: if you've never been to a major music festival – or simply attend the same ones on a yearly basis – it's time to break out of your comfort zone and try one of these seven awesome music festivals this year.
They're each unique in their own ways, but all are worth attending.  Text your friends, mark the calendar, and start packing your bags.