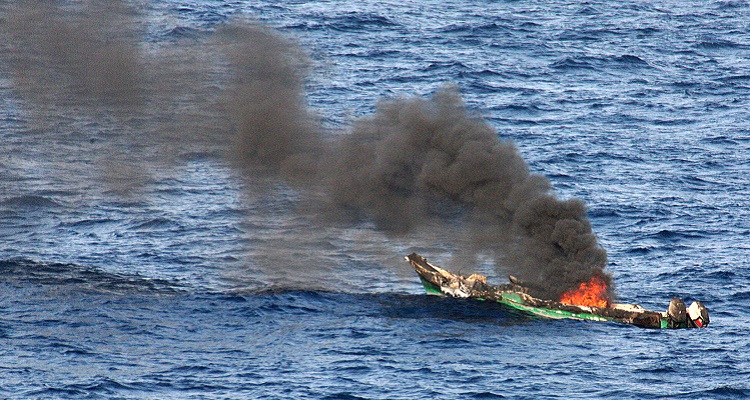 With Google's upcoming ad-block feature, torrent sites are about suffer a serious revenue choke.
Several weeks ago, Google unveiled plans to roll-out a built-in ad blocker in its Chrome browser.  The move will help internet users navigate safely without facing a ton of "obnoxious" ads.
The update will cause a ripple of problems.  Some high-traffic sites, like The Guardian and Forbes, may lose out on precious revenue.  Other sites, including most popular torrent sites, will face the risk of going away entirely.
Working together with the Coalition for Better Ads, Google has identified the most obnoxious types of ads.  The search giant will block out ads such as pop-ups and auto-playing videos with sounds. They'll also eliminate giant pinned banners that remain when you scroll down on certain sites.
Senior Vice President Sridhar Ramaswamy explained why the company will move forward with its built-in ad-block.
"The reality is, it's far too common that people encounter annoying, intrusive ads on the web — like the kind that blare music unexpectedly, or force you to wait 10 seconds before you can see the content on the page.  These frustrating experiences can lead some people to block all ads — taking a big toll on the content creators, journalists, web developers and videographers who depend on ads to fund their content creation."
According to TorrentFreak, most users who visit pirating sites like The Pirate Bay use Google Chrome.  Speaking with TF, the owner of one of the largest pirating sites explained the effect that ad-blockers have on pirating sites.
"The torrent site economy is in a bad state.  Profits are very low.  Profits are f—d up compared to previous years."
40% of the unnamed torrent site's users have ad-blockers installed.  As a third of torrent site visitors use Google Chrome, the number will spike once the feature goes live.
Almost all torrent sites depend on ads to generate revenues.  Most pirating site revenues goes straight into the owners' pockets, thanks to low overhead costs.  Last year, the 30 largest torrent sites earned an average of $4.4 million each.  Prior to its unexpected and unexplained shutdown, ExtraTorrent had also generated millions in ad revenue. Even small sites earn at least $300,000 annually.
Speaking on the effect that Google's ad-blocker will have on torrent sites, the unnamed torrent site owner stated,
"Chrome's ad-blocker will kill torrent sites.  If they don't at least cover their costs, no one is going to use money out of his pocket to keep them alive.  I won't be able to do so at least."
While torrent site owners can search for cleaner ads, they'll most likely earn less revenue.  Low-tier advertisers that work with top pirating sites usually offer intrusive and unappealing ads. To pay for overhead revenue and earn a ton of money, pirating sites usually serve up these ads.
Chrome's ad-block feature will target these annoying ads, inadvertently killing off most torrent sites.
The unnamed pirating site owner added,
"I've tested all types of ads and affiliates that are safe to work with, and advertising is the only way to cover costs.  Also, most services that you can make good money promoting don't work with torrent sites."
As reputable advertising networks don't work with pirate sites, owners will have to find another way to earn revenue.  One (probably unviable) option is to charge visitors money for accessing torrents.  However, if torrent site owners charge money, they may very well end up inadvertently defeating piracy.
---
Image by US Navy (CC by 2.0)