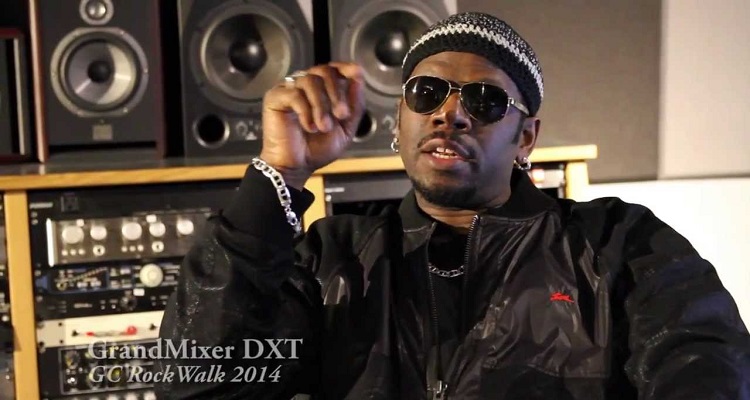 According to Grandmixer DXT, MTV refused to air black musicians in the 80s because of Viacom's inherent racism.
Grandmixer DXT is known as a pioneering DJ during the early stages of hip-hop.  In an in-depth interview with the Murder Master Music Show, Grandmixer DXT claims MTV didn't air black musicians in the 80s due to widespread racism at the time.
Grandmixer DXT recently finished his work on the score of the HBO special, Defiant Ones.  He was in Herbie Hancock's Rockit Band.  But, back in the late 1980s, DXT experienced racism from "everyone at MTV."  According to him, Viacom's MTV refused to air black people in videos at the time.
That's quite an accusation.  But MTV is frequently regarded as being 'white' prior to the smashing success of Michael Jackson.  And Grandmixer says all you have to do is check out the tapes.
On Herbie Hancock's music video, 'Rockit,' DXT did the scratches.  On the instrumental hit, he explained why black people didn't appear at all.  The company simply didn't want blacks appearing on air as it wasn't "the right color."
"The truth is MTV at the time didn't play black people.  In 1983, MTV did not play black people.  Rick James had to sue them.  Let's think about that for a minute and the insanity and how it affects progress.  You didn't see me and the most you seen Herbie was on a little screen that you could barely see and that happened because of racism.
"That bothers me to this day!  It's a form of insanity!  Your color is not the right color so we are gonna alter history."
Having started in the music industry early on, DXT explained the disappointment he felt having experienced widespread racism.  He likened it to that of confronting white supremacy.  Although many people didn't agree with what happened, they simply "went along with it."
"I was very disappointed!  We were in London and they explained to me that 'Rockit' became a race record — but in the video age.  I was thinking about the old rock & roll groups where they would have animals on the cover instead of people and it was basically that.  It was the great moment of my life as far as my career was involved.  But I was dealing with white supremacy.  It was an actual race record that was the most technically advanced record at the time.  It was very frustrating and some people went along with it but I'm not that type of person."
Unfortunately, says DXT, the racism didn't only apply to MTV.  DJ equipment company Technics didn't endorse him because of the color of his skin, according to his account.  DXT claims that Technics readily supported Japanese DJs, but not black ones.
Accordingly, DXT says the company later approached him to sign a turntable.  Here's what went down.
"I couldn't get Technics to endorse me at all and that was also racism.  They refused to give me an endorsement so I bought every pair of 1200s; I never got a pair free.  That's what happens.  I was a pioneer at the beginning of it and carried the torch and had to deal with all the racism.  All the Japanese DJs got free turntables but I never got a pair.  I ran into Technics later at a conference and they asked me to sign a turntable and I respectfully declined.  They couldn't give me anything at that point.  I no longer use Technic turntables and they did not see the vision or the humanity to recognize what I was giving to the world.  So when the shoe was on the other foot, I denied them."
You can check out in-depth interview below.
Featured image from a YouTube screen grab