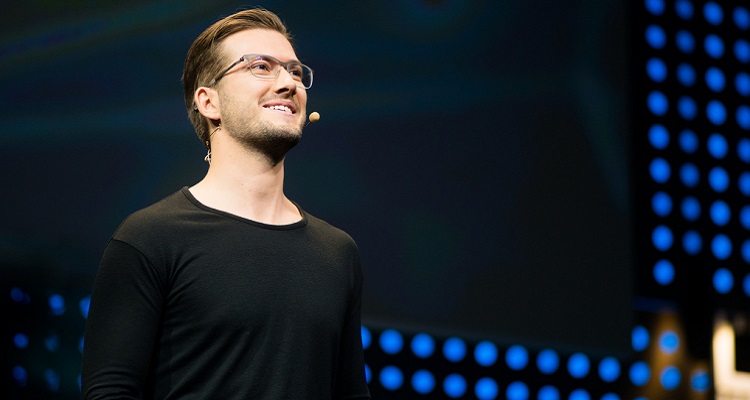 The countdown for SoundCloud's final days has begun: 50, 49, 48, 47, 46…
Earlier this year, SoundCloud's co-founder and CEO Alexander Ljung shocked investors and employees with a jaw-dropping statement.  He told investors,
"SoundCloud may run out of cash earlier than December 31, 2017…  These matters give rise to a material uncertainty about the Group's ability to continue as a going concern."
Although the service claims more than 175 million users, few have made the switch to premium service SoundCloud Go.  Despite closing two lavish offices in London and San Francisco, and dismissing 173 employees to survive, SoundCloud may not live past fifty days.
After dismissing forty percent of its staff, SoundCloud held an "all-hands meeting."   Nervous employees, wrote TechCrunch, wanted to know why the company let go of 40% of its staff without any warning whatsoever.  In a video broadcast from its Berlin headquarters, founders Alexander Ljung and Eric Wahlforss made a stunning confession.
The layoffs had saved the company just enough money to operate until "Q4," which starts in fifty days.  Ljung and Wahlforss also confirmed that they knew months in advance about the layoffs.
An employee at a different office had described the meeting as a "s—tshow."  Speaking about Ljung and Wahlforss's statement, he said,
"I don't believe that people will stay.  The good people at SoundCloud will leave.  Eric [Wahlforss] said something about the SoundCloud 'family,' and there were laughs.  You just fired 173 people of the family, how the f—k are you going to talk about family?"
Officially, the company wouldn't discuss the meeting.  Instead, it said that they were "fully funded until Q4," incidentally confirming the statement.  Underscoring the company's poor financial standing, Alexander Ljung said in a positive statement last week,
"By reducing our costs and continuing our revenue growth, we're on our path to profitability and in control of SoundCloud's independent future."
A company spokesperson would only reiterate that the company remains in talks with potential investors.  Deezer has reportedly emerged as a potential buyer.  A source close to discussion talks between both companies said that Deezer is "making a serious run."  Spotify walked away last year from acquisition talks to focus on its IPO.  Google has yet to present a serious offer.
This year alone, several top executives at SoundCloud have jumped ship.  The company also reportedly begged German investors for a $250 million investment, losing 75% in valuation.  To remain afloat, the company slashed the price of its premium Go+ subscription.  It offered users a premium subscription at just $1 for three months.
Should rumored acquisition talks with Deezer fall through, SoundCloud may very well close its doors in 50 days.
The countdown has begun for the company to find a buyer.  And unless the company miraculously turns things around with a solid financial plan?
50, 49, 48, 47, 46…
---
Image by Official Leweb Photos (CC by 2.0)