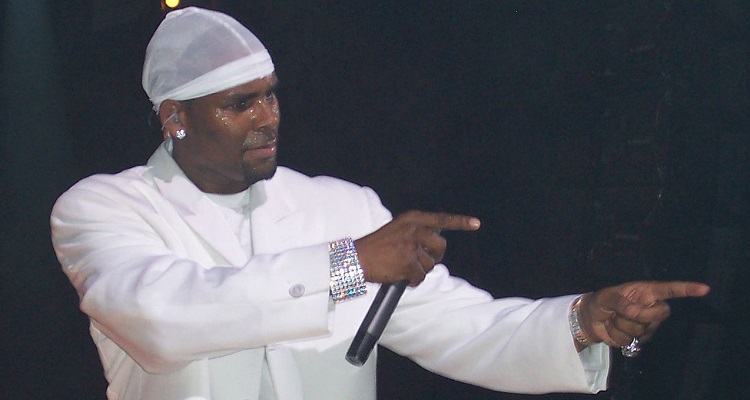 BuzzFeed's story accusing R. Kelly of sex slavery seems a little far-fetched.  Now, the singer's lawyer is getting involved.
According to a story published yesterday, R. Kelly has allegedly held multiple women as sex slave hostages.  After facing serious backlash from their shocking piece, BuzzFeed News stood by its story.  That move could cost them dearly.
For those that haven't read the story, here's the skinny.  BuzzFeed News reporter Jim DeRogatis claimed that R. Kelly manipulated and controlled the lives of six women.  The r&b singer has allegedly housed these women in Chicago and Atlanta.
Quoting three unnamed sets of parents, BuzzFeed says the singer allegedly ran a sex cult.  The women would fulfill his sexual desires at any time.  He would also allegedly record the sexual acts, introducing the possibility of hard evidence.  One parent told DeRogatis,
"It was as if she was brainwashed.  [She] looked like a prisoner — it was horrible.  I hugged her and hugged her.  But she just kept saying she's in love and [Kelly] is the one who cares for her.  I don't know what to do.  I hope that if I get her back, I can get her treatment for victims of cults.  They can reprogram her.  But I wish I could have stopped it from happening."
The piece went viral.  As of this writing, the article has over 2.6 million views.
R. Kelly immediately slammed the piece.  And so did his attorney.  In a statement, R. Kelly's lawyer, Linda Mensch, said,
"Mr. Robert Kelly is both alarmed and disturbed by the recent revelations attributed to him.  Mr. Kelly unequivocally denies such accusations and will work diligently and forcibly to pursue his accusers and clear his name."
DeRogatis defended the article, stating that he had undertaken a nine-month investigation.  The family of an alleged sex slave, Joycelyn Savage, held a news conference to accuse the singer of holding her hostage.  But Savage flat-out denied the claims.  Speaking with TMZ, Savage said that she's "exactly where she wants to be."  She also explained why she cut off all communication from her parents.
Further poking holes at DeRogatis' piece, officers in Georgia and Illinois conducted routine welfare checks on one of the women.  The unnamed woman told officers that she was fine.  She also "did not want to be bothered with her parents because her father was threatening people."
Through his lawyer, R. Kelly has strongly hinted that he may take legal action.  In the past, the singer has faced child pornography charges.
BuzzFeed News also stands behind DeRogatis' investigation.  But Mensch doesn't seem to be messing around: here's her initial  statement lambasting the article.  And yes, she used the word 'defaming,' which could preface major legal action.
"We can only wonder why folks would persist in defaming a great artist who loves his fans, works 24/7, and takes care of all of the people in his life.  He works hard to become the best person and artist he can be.  It is interesting that stories and tales debunked many years ago turn up when his goal is to stop the violence; put down the guns; and embrace peace and love.  I suppose that is the price of fame.  Like all of us, Mr. Kelly deserves a personal life.  Please respect that."
Image: Public Domain