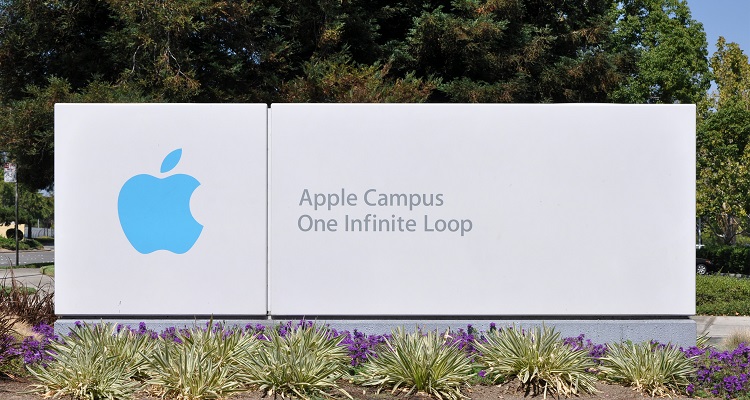 Instead of album exclusives, will Apple Music use live performance exclusives?
To attract users to its fledging music streaming service, Apple offered album exclusives. Despite howls of protest from industry executives, Apple Music signed deals with Frank Ocean and Chance the Rapper. As of late, the tech giant has shifted away from album exclusives. But, a new deal with Arcade Fire may show that the Cupertino-based company has a new trick up its sleeve.
Last year, labels had lost enthusiasm for streaming service exclusives. Taking a cue from Apple, TIDAL quickly followed suit with a similar strategy. The Jay Z-owned service signed Beyonce and Kanye West into TIDAL-only album deals. While artists earned a significant amount of money from the deals, the move had actually pushed up piracy numbers. A Digital Music News report found that illegal downloads and torrents surged after streaming services released exclusive content. Artists had actually lost money in the long-run thanks to these deals.
Prior to the release of Glory, Britney Spears cancelled an exclusive deal with Apple Music at the last minute. Lady Gaga also threatened to leak her album if she was forced into a similar deal with the tech giant. Kanye West has accused former business partner Jay Z of losing millions on The Life of Pablo. While certified platinum by the RIAA, Jay Z's latest TIDAL-only album, 4:44, failed to rank on the Billboard 200.
Reflecting the sentiments felt by top industry executives, Spotify's Global Head of Creator Services, Troy Carter, stated,
"I think people have learned over the last six months that it's bad for the music industry, it's not that great for artists because they can't reach the widest possible audience, and it's terrible for consumers."
While lambasted by the music industry, the strategy actually worked. Apple Music reports "well over" 27 million subscribers. It still remains well-behind Spotify's 50 million subscribers, however. To gain the upper-hand in the streaming market, Apple has recently revealed a new strategy to attract even more users.
In a tweet, Apple Music announced that it will exclusively live stream an upcoming Arcade Fire performance.
Just announced!@arcadefire #EverythingNowLive
July 27 8:30 p.m. ET/5:30 p.m. PT.
Live performance. Only on Apple Music. pic.twitter.com/pvbGHgZ3nS

— Apple Music (@AppleMusic) July 20, 2017
Interestingly enough, Arcade Fire's Win Butler and Regine Chassagne are listed as TIDAL co-owners. They also appeared on stage at TIDAL's relaunch event in 2015.
Along with the exclusive performance, Apple Music has released several songs from their upcoming album, Everything Now, on the platform.
The shift to live streaming performances signals Apple's aggressive pursuit of exclusive content. While the service has since walked away from album exclusives, we may soon see more "exclusive" live stream performances on the platform. The move may also tie-in with Apple Music's upcoming platform-only documentaries.
Image by Joe Ravi (CC by-SA 3.0)