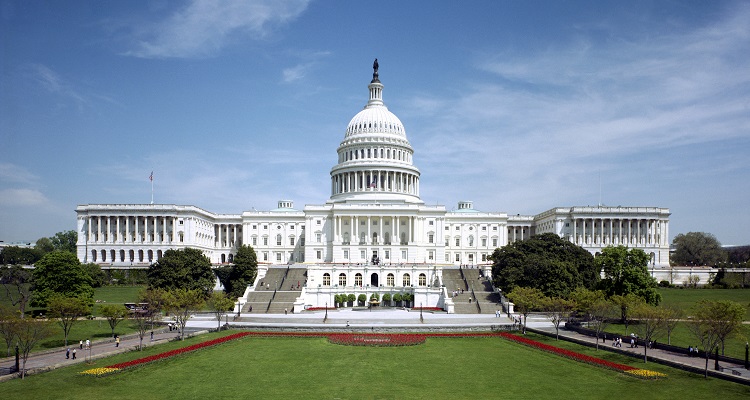 Congress wants to ensure all artists get paid, every time, by every streaming platform.  And they want to do it by creating a single, unified licensing database.
If you're an executive at Spotify, you might be experiencing a prolonged, extreme migraine headache.  And the reason is that music data, ownership records, and a gaggle of licenses remain wildly disorganized.  Because the music industry never figured out how to create one!
And that's costing money, lawsuits, and IPOs.  Last year, Spotify negotiated a $30 million settlement with the National Music Publishers' Association (NMPA) $30 million in unpaid mechanical royalties.  This year, the Swedish streaming platform also agreed to pay indie songwriters $43.4 million to cover unpaid mechanical licenses.
Ahead of their IPO, to avoid future problems, the company acquired Mediachain to fix the metadata attribution problems haunting their platform.  But that was on top of a database structured with the NMPA (guess that's not working as perfectly as imagined).
And on top of all of that, independent publishers are starting their own lawsuits that could potentially reach damages in the billions!
+ Spotify Faces $365 Million In New Copyright Infringement Claims
But this isn't just costing Spotify billions.  It's stunting the growth of the entire music industry.  Because if you can't be assured that you won't get sued for millions, why take the risk?
But wait: what if transparent, easy-to-find information existed for every song, in a single, unified database?  Every owner, every split, and every license?
Efforts to create that database within the music industry have failed miserably.  In fact, there's a pervasive thought that certain sectors within the business are actively blocking it.  You see, transparency is great for the industry but bad for certain narrow business interests, which means a broad-based database initiative is difficult to complete.
Now, to make sure all artists get paid, Congress may soon create a central, unified music database.
'Transparency in Music Licensing and Ownership Act'
That's right: Representatives Jim Sensenbrenner (R-WI) and Suzan DelBene (D-WA) have proposed a bill to establish a searchable digital database. The database would contain historical and current copyright ownership and licensing information. Dubbed the Transparency in Music Licensing and Ownership Act, the legislation would promote a "vibrant music licensing marketplace."
The music licensing system would be open and accessible to those who both own and license music.  All stakeholders in the marketplace would have access to authoritative and fully searchable records of music ownership.  The database information would be free-of-charge to users as well as updated in real time.
The proposed legislation would aim to fix a widespread problem in the music industry.  The rise of streaming has led to a strong music industry revival.  Major labels have increasingly posted record revenue thanks to streaming.  However, a central database of music ownership and copyright information simply doesn't exist.  Instead, a number of proprietary databases exist to cover some copyrighted works, with limited sharing.
The results have been disastrous.  Due to a lack of up-to-date information, some streaming platforms may not rely on accurate copyright information.  Thus, artists may not receive fair royalty payments.  Or, they flat-out sue.
But there are also plenty of other benefits outside of on-demand streaming.
That includes performance licensing, which covers usage within bars, clubs, and other public places.  Those licenses are covered by PROs, though these same groups that license may be obstructing the global database.  After all, if you could find all the rights owners in a common database, why do you need them anymore?
Jim Sensenbrenner first introduced the bill to help small businesses.  In an op-ed piece in the Morning Consult, he explained,
"The problem, simply stated, is that when a venue wants to play music, they turn to the performing rights organizations that offer blanket licenses covering millions of songs within their respective catalogs.  However, this process is inefficient, confusing and costly to bar and restaurant owners.  Without a clear database of options and licensing requirements, business owners are often left to guess what licenses they need and what products they're actually purchasing."
Performance rights organizations (PRO), according to Sensenbrenner, have also harassed small business owners. He states that PROs "control almost 90 percent of all music."
"As a result, many venues are choosing to stop playing music or booking live performances. When venues stop playing music, it not only impacts the atmosphere at bars and restaurants, but it also affects the entire music ecosystem. This loss means less revenue is generated for songwriters and that there are fewer opportunities for artists to perform and discover new audiences."
While PROs offer access to small-business owners, they're often "not interoperable or comprehensive."
He writes that with a central authoritative database, people could easily share, use, and enjoy music free from harassment.
---
Image: Public Domain