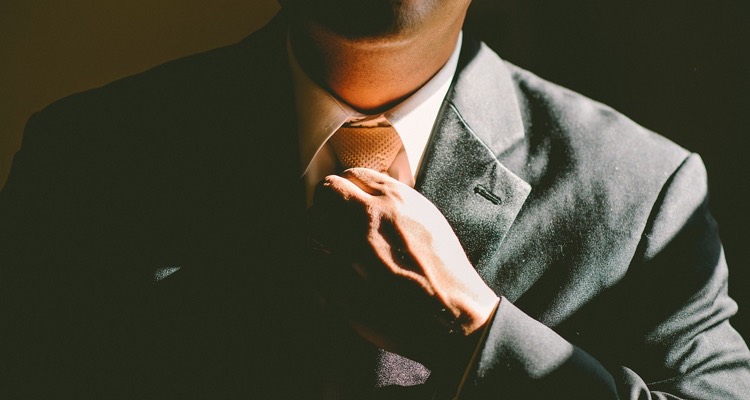 It's been a sizzling summer so far!  Here's the latest music industry jobs rundown, across every sector of the business.
+ Hiring? Post on DMN's fabulous Job Board.  $195 per post (no expiration); email [email protected] to post!  
SoundCloud
We start with the still-steaming pile at SoundCloud, where 173 employees recently received the ax.  The brutal HR bloodletting was a shock to longtime staffers, though recovery efforts were quickly underway.  Ex-SoundClouders immediately rallied together and posted their availability to prospective employers on a shared spreadsheet; we've already heard that more than 30 have landed new gigs.  So if you're hiring anyone in music tech, start with these prospects!
Separately, we're hearing a few rumblings that SoundCloud CEO Alex Ljung could be facing his own bloody ax.  You might want to look away — but that's for next week.
Facebook
And for those looking for random clues or plum jobs, you might want to check out this juicy job posting at Facebook for a Music Development Business Manager.  Tell 'em DMN sent you (that is, if you don't want to get hired…)
BET
Elsewhere, BET's VP/Talent & Music Programming Tracy Cloherty is leaving.  The experienced programmer is taking a summer reprise, then plans to return to the fray in the fall.  Give her a shout if you're looking to expand: (917) 584-0083.
Round Hill Music
Also in Nashville, a number of royalty administration roles are being filled.  Emily Frye, Erin Ruth Schleiff, Chelsea Grim and Darcie Van Etten have all been hired to handle a range of royalty-focused administrative functions.
Creative Artists Agency (CAA)
Meanwhile, work continues on CAA's heady expansion into China.  The agency has just named Mary Gu Shuhang as CEO of its newly-minted CAA China division.
The Country Music Hall of Fame and Museum
Back in these United States, the Country Music Hall of Fame and Museum has named its 'Key Leadership Team'.  The 8-member commanding troupe includes: Lee Boulie, Mark DeLelys, Kayla Ott, Andrea Rizk, Donovan Sargent, Suzanne Tolbert, Ali Tonn, and Leigh Anne Wise.
Bravado
In the merchandising realm, UMG-owned merch giant Bravado has tapped Christine Calip Victor as its new Senior Vice President of Business Development, Business and Legal Affairs.  And don't worry: she promises not to wear the band's t-shirt to the concert.
Sony/ATV
In the mega-pub world, Sony/ATV Music Publishing has tapped Thomas Krottinger as Senior Manager, International A&R.  The LA-based Krottinger will have two bosses (always fun): Sony/ATV President of Worldwide Creative Guy Moot and Senior Vice President and Co-Head of West Coast A&R Amanda Berman-Hill.
Universal Music Group
And at the big kahuna, there's a new EVP in town.  Adam Granite has been tapped as EVP of Market Development at the label giant, reporting directly to UMG chairman/CEO Sir Lucian Grainge.  Granite had been a fixture at Sony Music Entertainment previously; he will be based in London.
Also within UMG, Def Jam has tapped Courtni Asbury at VP of Media & Artist Relations.
Swinging over to Australia, TubeMogul executive Stephen Hunt has been hired way by Universal Music Group Australia.  According to AdAge, Hunt will serve as MD of emerging technologies.
On the publishing end, Universal Music Group Publishing (UMPG) has bumped Kevin Cady to Head of Finance for the Americas and Senior Vice President of Global Business Strategy.  The mega-pub has also tapped Jamie Diamond as Director of Communications.
Spotify
And at that other big kahuna, another Sony name has been lured.  Spotify has just hired away François Pachet, a leading AI expert.  Pachet has been leading music research as the Director of the Sony Computer Science Laboratory in Paris since 2014.
Integrity Music
At the worship-focused Integrity Music, label president Ryan Dunham has stepped down.  Moving into the role is Jonathan 'JB' Brown, who bumps from Vice President and Managing Director for Integrity's European operation.
Sony Music Entertainment
And the fallout continues at Sony unit Epic Records.  Following the push of chairman & CEO Antonio 'LA' Reid in May, aftershocks continue.  That apparently includes Epic Records EVP of promotion, Todd Glassman, who departed the label earlier this month.  That followed the departure of EVP of Media and Strategic Development Laura Swanson , with Sylvia Rhone assuming an interim CEO role.
Sony Music chief Rob Stringer is the one shuffling the deck.  Variety reports that Rhone is unlikely to move from 'interim' to 'permanent' status, though she's being credited with keeping the ship steady.
Separately, the Sony-owned Ministry Of Sound Recordings has just named a new GM: Amy Wheatley.  Wheatley's a Sony vet.
Warner Music Group
Rani Hancock is now President of Warner-owned Sire Records.  Rani — a Berklee College of Music grad — came over from UMG-owned Island Records where she commandeered a top-level A&R role under David Massey.
Reed Smith
On the legal side, law firm Reed Smith has added Ingrid Silver to their Entertainment & Media Industry Group in London. Ingrid comes from Dentons.
[PIAS]
Longtime Because Music SVP A&R/Marketing Jane Third has left the label to join [PIAS] as Global Chief Creative Officer.  Third will also be running her own label through [PIAS].
MWI
Massachusetts-based Music Works International (MWI) has just announced a cadre of new appointments.  Anngelle Wood joins the marketing team; Amanda Slaybaugh becomes an agent; and Mitchel Campbell jumps in as a sales assistant.
The Syndicate
In the publicity world, Brendan Bourke has been tapped as Director of Publicity at The Syndicate.  His many responsibilities will include enjoying tea with Billboard's editorial staff while going nuclear on DMN's; Bourke will be reporting into VP of Publicity and Artist Development Jeff Kilgour.
Razor & Tie / Washington Square Music
Also in the publicity space, NY-based indies Razor & Tie and Washington Square Music have tapped Jay Wilson as their VP of Publicity.  The indie juggernaut includes powerhouses like Kidz Bop and Austin Paine; Wilson hails from Universal Music Group.
FlyteVu
Over in Nashville, entertainment marketing agency FlyteVu has added Kasey Hodges as account manager.  Laura Fuller jumps in as a coordinator.  Hodges hails from Gibson Brands; Fuller from CAA.  Congrats!
UTA
Over on the agency side, United Talent Agency (UTA) has tapped David Zedeck as a partner overseeing global business.  He will also be a 'special advisor' to UTA's board of directors.  Zedeck hails from Live Nation.
Written while listening to EDX.