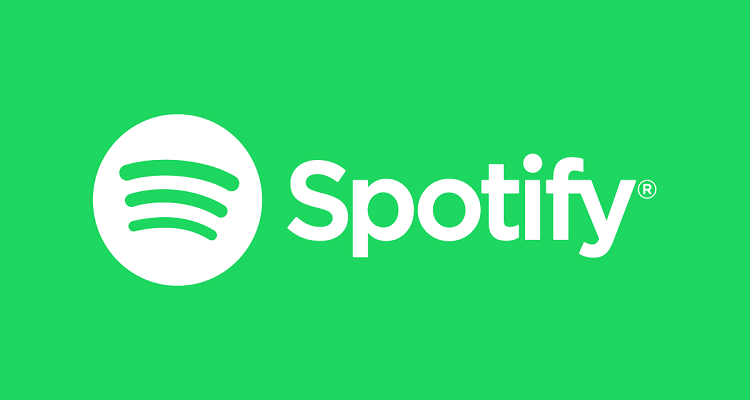 A few pointers on getting your slice of Spotify $43.5 million songwriter settlement pie.
On May 23rd, Spotify entered into a settlement agreement with songwriters over unresolved mechanical licenses.  Mechanical licenses are a type of publishing license owed to songwriters that Spotify wasn't paying.  As a result, they got sued.
In a class action settlement, the company agreed to pay $43.5 million to cover its massive pile of unpaid mechanical royalties.  But, if you're a songwriter, how can you make sure that you get your fair share of the settlement?  Read on.
So, how did the case begin?
Artist activist David Lowery had started the contentious class action lawsuit against Spotify.  Shortly thereafter, singer/songwriter Melissa Ferrick sponsored a similar action.  Lowery had initially launched a $150 million lawsuit, while Ferrick filed a similar class action seeking $200 million.  Those are rough estimates, though the rival lawsuits eventually combined, with Ferrick's attorneys taking the lead.
Both Lowery and Ferrick had accused Spotify of conveniently withholding mechanical royalty payments.  The streaming platform had made a number of musical works available without such licenses.
After failing to derail the class action lawsuits, Spotify's attorneys ultimately agreed to settle.  However, the company still believes that the "factual and legal allegations…are incorrect."  The platform also specifically denies any fault, wrongdoing, or liability when it comes to withholding royalty payments.
Do I qualify?
To be included in the Settlement, you must be a member of the Settlement Class.  To be in the Settlement Class, you must satisfy the following requirements:
You're the owner of a copyright of a musical composition that Spotify made available for interactive streaming and/or limited downloading between December 28th, 2012 and June 29th, 2017.
You contend that Spotify made your musical composition available without a license.
You or someone else applied for and received a certificate of registration from the US Copyright Office for the musical composition on or before June 29th, 2017.
Who doesn't qualify?
The following people will remain excluded from the settlement payment.
Spotify, or one of its affiliates, employees, and counsel.
A federal, state, or local government entity.
A member of the National Music Publishers' Association (NMPA) and/or a party to a 'Participating Publisher Pending and Unmatched Usage Agreement' between Spotify and the NMPA.
Someone who agreed not to bring a claim against the company in this class action lawsuit.
How can I receive a part of the settlement?
If you believe you are a qualifying member of the Settlement Class, you must fully complete and timely submit a valid claim form to the Settlement Administrator, Garden City Group LLC.  You can complete and submit claim forms at www.SpotifyPublishingSettlement.com.
Class members also may request a paper copy of a claim form by emailing the Settlement Administrator at [email protected].  You can also call 1-855-474-3853 for the paper copy.
How do I complete the claim form?
To complete the claim form, Settlement Class members must provide some information about themselves.  This includes:
Name
Contact information
Relevant musical compositions (the works members contend Spotify made available between December 28th, 2012 and June 29th, 2017 without a license).
Required information includes:
The copyright registration number of each musical composition.
The track identifier for each recording on Spotify of that composition.
The claim form also includes optional information that members can fill out to be eligible for a payment.
If you can't find the track identifier, Spotify has assembled the Track Database.  This consists of tracks with correct identifiers and certain other information about recordings.  The database is limited to tracks made available for interactive streaming and/or limited downloading during the Class period.
You can find the Spotify Track Database at www.SpotifyPublishingSettlement.com.
When can I receive a part of the settlement?
The Settlement still requires Court approval.  If you're a Class member, you will be entitled to receive a payment from the $43.5 million Net Settlement Fund (minus attorneys' fees, expenses, and other legal fees.)
The court will hold a hearing on December 1st, 2017, to decide whether to grant final approval to the settlement.  Once the court approves the settlement, Spotify may choose to appeal.
Payments to Settlement Class members will be made only after the settlement is finally approved and any appeals are resolved in favor of the settlement.
How much will I receive?
Approved Settlement Class Members will receive a minimum pro rata payment from the Net Settlement Fund based on the following criteria:
Percentage equal to the number of streams of qualifying musical compositions divided by the total number of streams of all class members' claimed musical works.
Approved Settlement Class Members will also receive payment of mechanical royalties using the statutory rate for future use of the musical compositions.  So, depending on how many plays are in question, this could add up significantly.
In addition, Spotify will establish a Mechanical Licensing Committee for affected Settlement Class Members.  This committee will develop proposals to facilitate the mechanical licensing of content on Spotify's service.
---
You can find detailed information on the Settlement here.
---