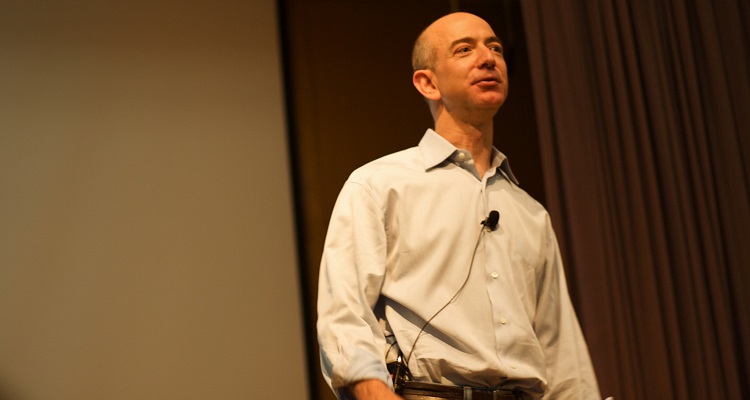 Which ticketing service would you use?  Ticketmaster or Amazon?
Amazon has sought to partner with multiple venue owners across the United States to sell event tickets.  Four sources who spoke with Reuters confirmed that the company may soon compete directly with US ticketing platform leader, Ticketmaster.  The move comes after talks to work together have apparently stalled.
But, why tickets?
Following their purchase of Whole Foods, Amazon's stock price crossed the $1,000/share mark.  Now, according to sources, the e-commerce giant views the US ticketing market as "ripe for attack."
According to research firm BTIG, Ticketmaster generated $1.6 billion in revenue last year.  BTIG estimates the company's revenue from reselling tickets at $250 million.  Last-minute ticket sales represent a $7.5 billion market, according to Biz Journals.
Amazon's entry into the US ticketing market comes as consumers have grown wary of using Ticketmaster.  The ticketing platform is the exclusive seller of tickets for top venues nationwide.
Ticketmaster has a strong grip on the ticketing market thanks to long-standing relationships with major event venues across the country.  Close to 12,000 teams and venues use Ticketmaster.  Following Live Nation's acquisition of the platform in 2009, that grip has only grown stronger.
Writing on the challenge of taking on the market leader, Reuters stated,
"Would-be challengers have struggled to compete in the face of Ticketmaster's strong relationships with the operators of major U.S. sports stadiums, arenas, concert halls and other venues."
To enter the US ticketing market, Amazon has pulled out their checkbook
To break the platform's grip on ticket sales across the country, one source told Reuters,
"Amazon has offered to write sponsorship checks worth millions of dollars to the venues."
The lavish sponsorship checks come at a price, however.  The e-commerce giant won't budge on consumer data, which it has insisted on owning.  Venue operators often use consumer data to "know who is buying their tickets so they can tailor social media campaigns and book the right acts in the right places."
The company has already approached several venue owners and at least one major sports league.  To convince owners and teams, Amazon has reportedly offered a reselling ticketing platform similar to eBay's StubHub.
Amazon already has experience beating Ticketmaster in the UK
Amazon has previously taken on Ticketmaster in Britain.  Since 2015, the e-commerce giant has sold seats to West End shows in the UK through Amazon Tickets.  According to one source, for some events, it has even surpassed Ticketmaster sales.  Unlike their US counterparts, most British venues don't work exclusively with the ticketing platform.
To enter the American ticketing market, sources told Reuters that Amazon has had "conversations" to partner with Ticketmaster.  Those conversations stalled, however, when neither company could agree on who would control customer data.
In the end, it's all about Prime
If Amazon enters the US ticketing market, it would most likely offer discounts to Prime members.  Steep discounts on tickets for the hottest venues in the US would serve as a strong incentive for non-Prime members to sign-up for the service.
Earlier this year, to strengthen their Prime membership offerings, sources told Reuters that the company agreed to pay $50 million to the NFL to livestream ten Thursday night games.
BTIG analyst Brandon Ross explained,
"It's all about Prime.  The reason they are spending multiple billions of dollars a year on programming is to get more Prime subscribers and engage more consumers."
---
Image by Mathieu Thouvenin (CC by 2.0)