Is BTS overdosing on plastic surgery? We asked a plastic surgeon in Beverly Hills to analyze the faces of every single member of the Kpop group.
As Kpop continues to invade North America, some uncomfortable questions are starting to surface. Namely, how much plastic surgery is simply too much? And as Americans take a closer look at the members of BTS, they're starting to as questions about the levels of plastic surgery involved.
In fact, compared to most American pop stars, the difference is massive. And it could create problems for American fans.
Part of the difference is cultural.  Plastic surgery is fairly commonplace in South Korea, just like it is in America. But somehow, Kpop stars' faces seem completely out of control.
But how out of control?
For that, we asked an experienced plastic surgeon in Beverly Hills, California.  For those that are unfamiliar, Beverly Hills is one of several plastic surgery capitals of the world.  This particular surgeon has been working in the industry for more than ten years, and actually leading his own surgeries for more than six years.
This surgeon agreed to take a look, as long as we kept his identity private.  "I'm happy to offer the professional opinion," he told us.  "Like the ornithologist can analyze the bird, I can analyze the human face.  But in no way do I want to be seen as 'outing' or 'shaming' anyone getting surgery. That goes against my beliefs and my profession."
And with that, he's the expert answer to the question: is BTS addicted to plastic surgery?
Part I. Overall Assessment.
"But there's work that was probably performed…"
Summary: most members of BTS have had plastic surgery operations.  But they are not 'addicted' or demonstrating 'problematic overuse' of elective plastic surgery.
"That's going too far, Paul [the author of this piece].  I guess everyone has a perspective but from a professional surgeon perspective, this is not overuse.  But there's work that was probably performed."
One thing the surgeon pointed out is that South Korea has a very high rate of plastic surgery.  Also, it's far more accepted culturally than in the United States.  "You're going to see a lot more advertising in Seoul for plastic surgery centers," the Beverly Hills surgeon shared.  "Also, many of the greatest surgeons in the world operate there, more than places like Beverly Hills (though we are very good!)"
"A large relative percentage of the South Korean population has had some level of elective surgery.  I cannot say the exact percentage, but you could check with the ASPS [American Society of Plastic Surgeons].  Also operations like double eyelid [surgery] are very commonplace.  But less of course among Americans.  But culturally there is a difference here."
Please note: from here on out, this is all quotes from the surgeon, not DMN.
Part II. Individual BTS members.
(a) Rap Monster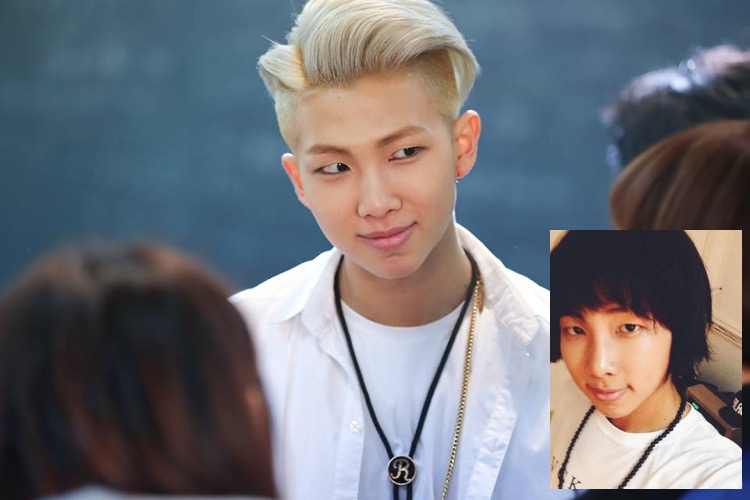 "I would say on this one: there is most likely some surgery performed on the nose.  Mostly you will notice changes in both the width of the bridge and slope angle contour.
As for the rest of his face: let me just say that surgeon to [Rap Monster's] surgeon, I am about to offer a great compliment.  Honestly I cannot tell on the rest of his face.  There could be some angular balancing coupled with very minor eyelid adjustments.  But that's really just guessing from photos.  Also in one photo there is hair covering parts, to I cannot really make a judgment on other areas.
+ Rap Monster's Failed Solo Attempt Proves He's Nothing Without BTS
There's another thing to consider here.  From my assessment there seems to be a big change in facial creams, careful application of makeup, and overall skin care.  One thing I tell patients is that even drinking water, and taking proper nutrients, people may think you had surgery!  Then, you factor in lifestyle changes like better sleep, lower stress, no smoking, moderate drinking and moderate sun, and you will see many improvements.
With [Rap Monster's] face, there is probably a very good regimen contributing to overall appearance improvement."
(b) J-Hope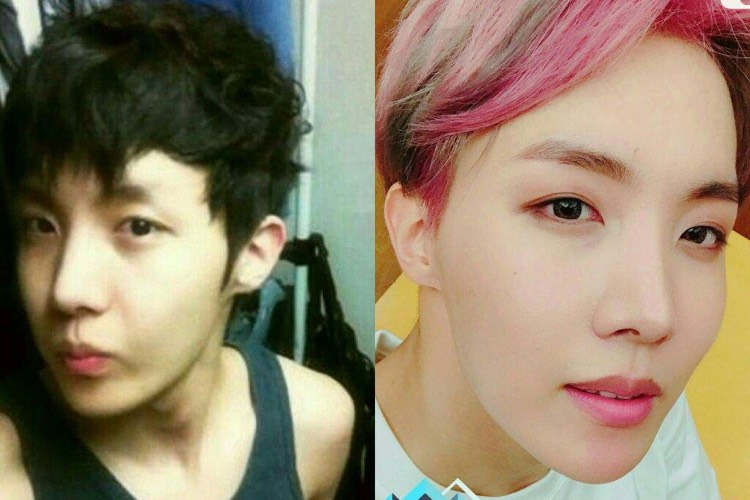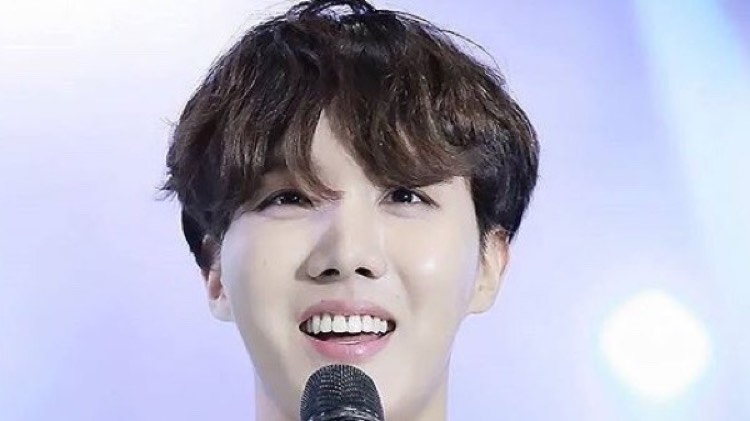 "There are almost certainly several procedures performed.  One thing to note here: this face for J-Hope (I don't know his real name so we can use his stage name) is not a very typical Asian face.  I have studied extensively in places like Seoul, and spent a lot of time in Asia working with Asian surgeons and patients.  Very rarely will you see an Asian person appearing like this without considerable surgery."
"The nose is the first thing you will notice here.  You will observe substantial adjustments in both the bridge, slope contour and overall size."
"It also appears that he has had a heavy amount of tooth whitening.  But this isn't really my area of expertise, other than to note all facial and body features for overall balance.  So that might just be a lot of dental cleanings and careful upkeep by this person."
"Also I should bring your attention to the jawline.  This is a very shapely, cut angular look achieved with great success from a previously rounded beginning.  This area of procedure can sometimes involve some very serious maxillofacial cosmetic surgery. But honestly I cannot tell from just this photo, except to say there was work done here."
"Other areas would include ears: it looks like there could have been a serious alteration on the lobes.  Notice a distinct change in post, which is a fairly routine alteration.  But again that is just from the picture you supplied, so I'd have to examine more."
"Eyelids also look like they have had some significant surgical procedure, maybe multiple procedures.  But also, that is from the 'after' picture (the 'before' is a little blurry).  So on these two areas, I cannot say with certainty."
(c) Suga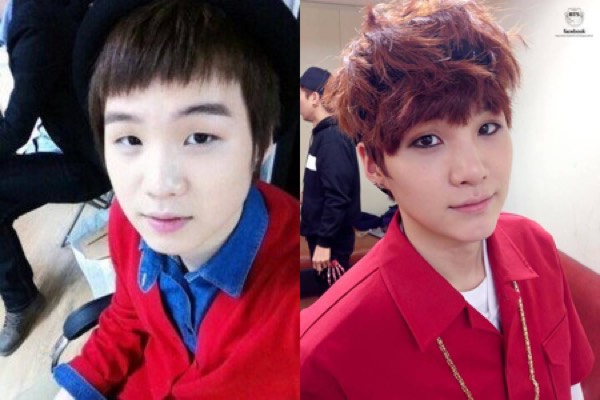 "This guy actually had a pretty fantastic face to start out with.  I'm really only seeing possible work on the eyelids (maybe corner-cutting) for creating a more bulbous, widened appearance.  The 'after' you will notice has broader eye exposure, fairly standard work for Korean surgeons.  I actually like the direction that was taken here because this accentuates the very aesthetically pleasing nose and lips.
"Besides that the face displays a slight angular accentuation, maybe due to some moderate weight loss, diet change, that sort of thing."
(d) Jin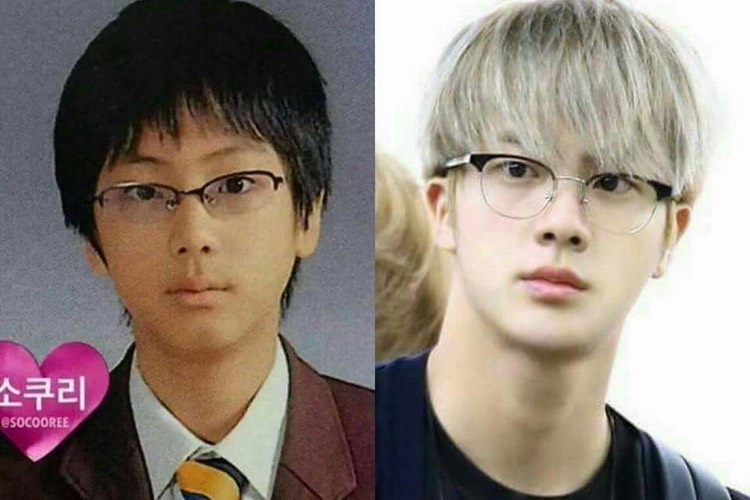 "I can't say much about this one beside pigmentation.  He's obviously a lot darker in the previous photo. But that's hard for me to assess because lighting and a lot of factors change the appearance of pigmentation in photos.  Also keep in mind there's a dramatic hair color change here which plays a role.
+ Somebody Keeps Uploading BTS' 'Bon Voyage' to Pornhub
"Outside of that, I can't say this person had a lot of surgery.  If any.  I'm just guessing that these guys are many times chosen for their looks, and this guy had the look they were after.
"There does seem to be something off-balance in ocular direction though, but that's in the after photo.   He might have an eye issue that is causing his right eye to stray."
(e) Jungkook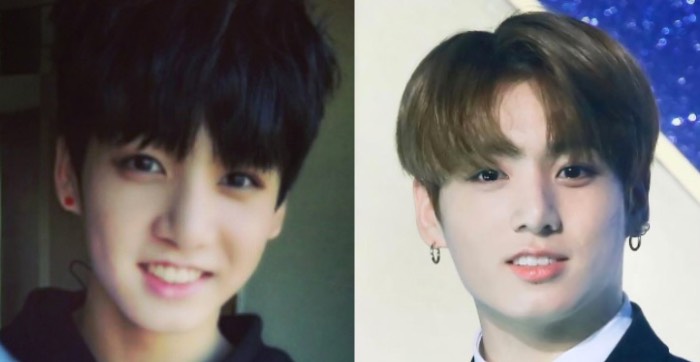 "Maybe some adjustments on his nose, though it's hard to say for sure.  One thing that creates variation is weight gain and maybe just growth changing his face naturally here.  Also the angle of the nose [in the photos], it's too difficult for me to say. Well, all I can definitely say is that this is not major cosmetic surgery if there's anything."
(f) Jimin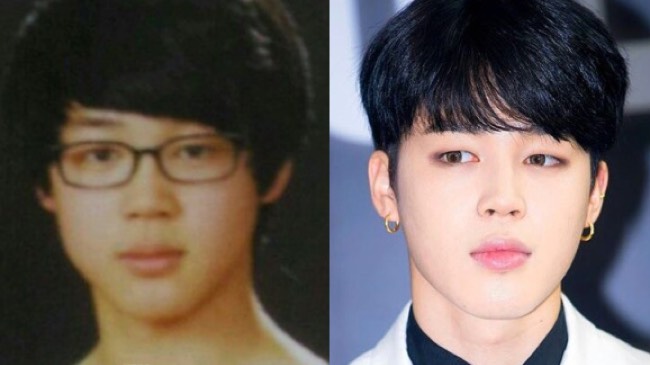 "Quite possibly nothing here.  If there's anything on the nose it's pretty minor.  Sometimes we see patients who have beautiful noses but quite literally want very minor work to create a little more angular 'sizzle'.  But hard to say here especially given the angle of the photos.
"Eyes are really hard to tell, maybe, but there are non-surgical methods for getting that look.  Again I think maybe this guy is naturally blessed with that Western look this band seems to be going for."
(g) V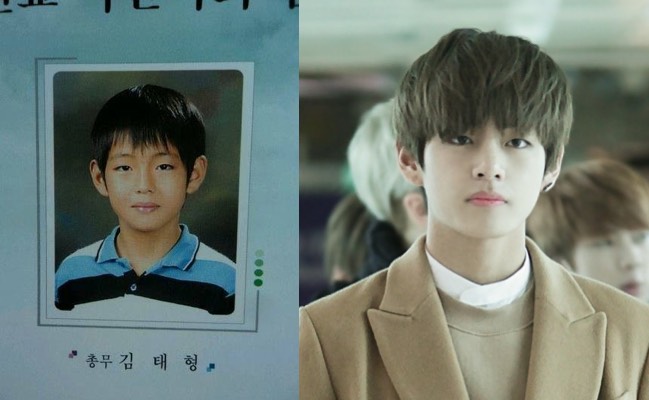 "I don't think this guy has had any procedures.  Frankly I don't think he needs it."