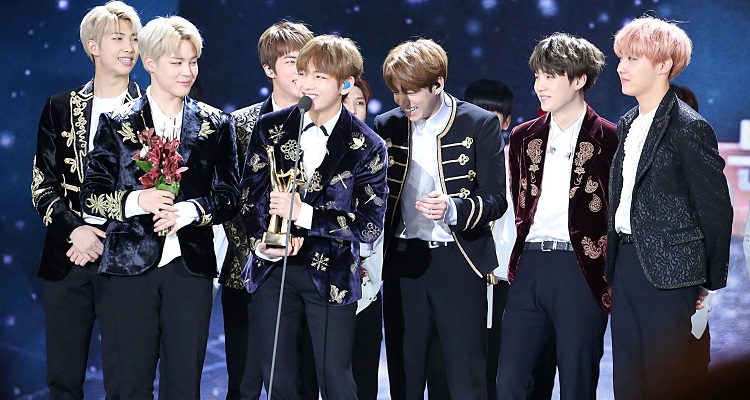 BTS' label, Big Hit Entertainment, has denied any wrongdoing.  Yet, what exactly did the now-jailed CEO claim to have found?
Earlier today, the CEO of a contracting firm received a one year prison sentence for blackmailing BTS' label, Big Hit Entertainment.  The CEO, referred to as 'Lee,' had threatened to publicly reveal the agency's "illegal marketing."
In an e-mail to Big Hit Entertainment, Lee wrote,
"I've hacked and obtained documents regarding the illegal marketing you've done for your artists.  If you don't send 330 million Won (~$291,000 USD), I'll release the documents to media and distribute it through messaging."
Reports initially stated that Big Hit Entertainment had paid off the CEO.  In an official statement, however, the agency denied that it gave any money to the blackmailer.  Instead, a Big Hit employee transferred money to Lee in an attempt to protect artists.
The agency said,
"The money transferred to Lee was the result of a personal attempt by a Big Hit employee who was initially threatened to protect our artists' images.  The agency itself never gave money to the blackmailer."
Big Hit also acknowledged that it had once worked closely with Lee.  In addition, the agency specified that Lee allegedly came across "inappropriate marketing documents."  The company didn't specify what the documents contained.
"Lee was tasked with advertising and handling marketing for albums two years ago, and it ended as a one-time project.  Afterwards, Lee claimed that he found inappropriate marketing documents and made threats of blackmail against us."
A judge presiding over the case wrote that Lee had found a company secret and condemned his attempted blackmail.
"This is a severe offense by [Lee], who took advantage of a client's secret."
In their statement, Big Hit clarified that the CEO's attempted blackmail ultimately led to his downfall.  It also added that the company has "legitimate dealings with external companies."
"After becoming aware of the situation, Big Hit immediately reported Lee to the police… after he was detained, he was sentenced to one year in prison for charges of threats, blackmail, and fraud.  Big Hit and agency artists are victims of blackmail threats.

"Big Hit is a transparent company that has legitimate dealings with external companies.  All contracts and sourcing are managed according to accounting standards."
The agency has also issued an apology to BTS members and fans (better known as ARMY).
"We're very sorry to the BTS members and ARMY for the alarm that was caused with this issue.  We will do everything we can and carefully manage our business partners and contractors to prevent something like this from ever happening again."
In the wake of the controversy, Xsports News has questioned BTS' legitmacy.
In a blunt piece, Xsports News reporter Jeon Won questioned whether these 'illegal practices' included fabricated hashtag votes for BTS.  And ultimately, 'voter fraud' of a different sort.  Here's what Won wrote:
"With the accusations of illegal marketing practices, BTS' eligibility for the 'Top Social Artist' award comes to suspicion.  The winner of the award is determined by the hashtag votes and BTS has received more than 300 million.  However, some netizens are now questioning the legitimacy.  If the marketing took place with the use of part-time employees (to increase votes), then it'll be fair for BTS to return the trophy."
ARMYs have since demanded an apology from Won for suggesting that Big Hit fabricated votes for the popular group.
---
Image by Ajeong_JM (CC by 4.0)