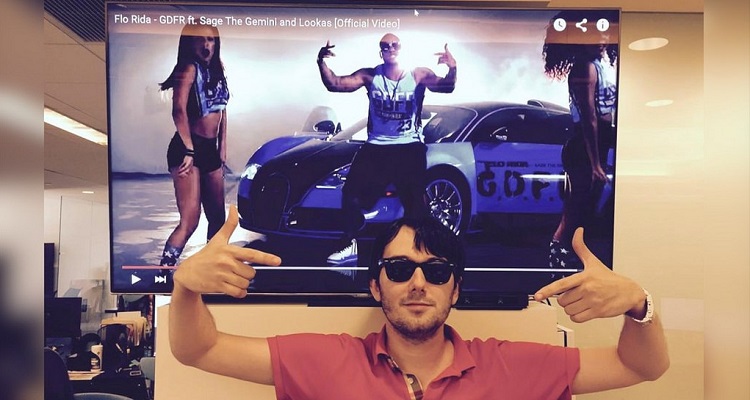 Martin Shkreli once purchased a Wu-Tang Clan album for $2 million.  Now, he's letting people bid for it on eBay.
Please note: this album is actively receiving bids right now, so the valuation could shift dramatically.  We'll keep updating as things rise (or fall).
After donating $2 million to the Wu-Tang Clan two years ago, 'Pharma Bro' Martin Shkreli received a unique mixtape.  Now, after losing an unrelated court battle, Shkreli has listed the Wu-Tang Clan album on eBay.  The price has since been soaring.
The controversial drug company executive listed Once Upon a Time in Shaolin Tuesday evening with a $1 starting price.  Currently, bidding stands at $995,100, nearly half of what he paid.  The auction has dozens of bids, and might surpass the original purchase price.
In the auction, Shkreli explained his reasoning behind the sale.
First, he explained that he loves Wu-Tang Clan for their "tremendous musical output."  Not one to mince words, Shrkeli blasted one of the "least intelligent" members of the group for their "scorn."  He also criticized "the world" for failing to see the "purpose of putting serious value behind music."
Doubting that anyone "values music nearly" as much as himself, the 'Pharma Bro' also exalted his own donations to "many rock bands and rappers… when few others would."
Martin Shkreli also vowed to pay up to $25,000 in legal expenses to "ensure the final purchase details are mutually agreeable."  Yet, he added that at any time, he may "cancel the sale" and could even "break the album in frustration."
Shkreli vowed to donate half of the sale to medical research.  He apparently doesn't need the money, as he and his companies "have records amounts of cash on hand."
You can view the auction here as well as his complete statement below.  The auction ends on September 15.
"This is the one and only Wu-Tang album.

"I decided to purchase this album as a gift to the Wu-Tang Clan for their tremendous musical output.  Instead I received scorn from at least one of their (least-intelligent) members, and the world at large failed to see my purpose of putting a serious value behind music.  I will be curious to see if the world values music nearly as much as I have.  I have donated to many rock bands and rappers over the years to ensure they can continue to produce their art when few others would.

"At any time I may cancel this sale and I may even break this album in frustration.  I will donate half of the sale proceeds to medical research.  [I'm] not selling to raise cash–my companies and I have record amounts of cash on hand.  I hope someone with a bigger heart for music can be found for this one-of-a-kind piece and makes it available for the world to hear.

"Martin Shkreli

"Upon sale, I will represent & warranty any copies of the music I have will be destroyed.  I have not carefully listened to the album, which is a double CD.  There is also a finely crafted booklet which you can read about elsewhere.  I will pay legal expenses for the buyer up to $25,000 to ensure the final purchase details are mutually agreeable."
---
Image by NEPA Scene (CC by 2.0)