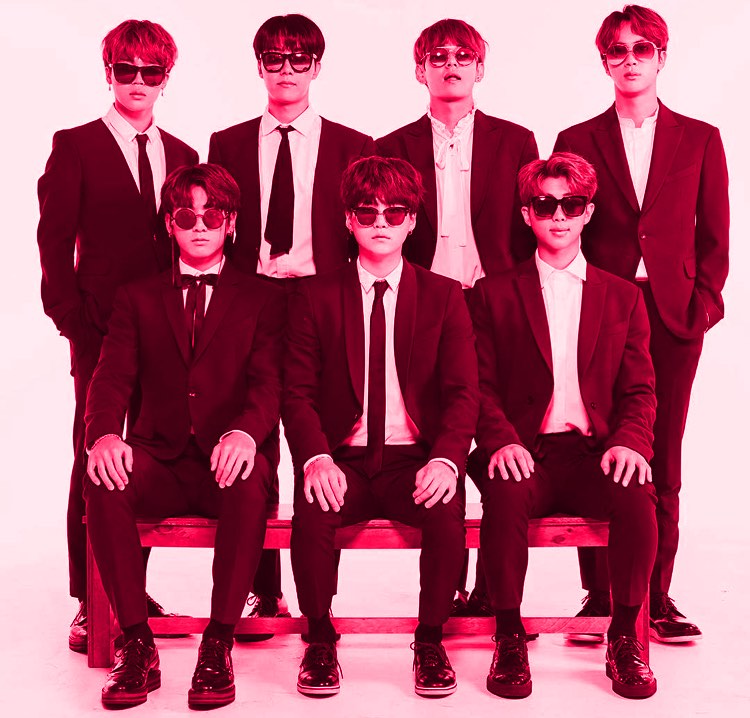 A spate of dirty accusations is putting BTS on the defensive.  And proving that fame's a bitch.
Did they do it?
The 'it' in this case is an accusation made against BTS' label, Big Hit Entertainment.  In a dirty situation, a former label contractor accused Big Hit of 'illegal marketing practices'.  Not only that, this unidentified person tried to blackmail the label for nearly $300,000.
+ BTS' Label Accused of 'Illegal Marketing' In Dirty Blackmailing Episode
A Korean judge sentenced this indivisual to prison for blackmail and attempted extortion.  But the accusation stirred a reporter to slam the group over possible cheating.  Specifically, Xsports News reporter Jeon Won postulated that the group used fraudulent practices to win a Billboard Music Award.
Maybe they're cheating their way to the top, Won alleged.  Here's what she wrote in a now-deleted post.
"With the accusations of illegal marketing practices, BTS' eligibility for the 'Top Social Artist' award comes to suspicion. The winner of the award is determined by the hashtag votes and BTS has received more than 300 million. However, some netizens are now questioning the legitimacy. If the marketing took place with the use of part-time employees (to increase votes), then it'll be fair to return the trophy."
BTS ARMYs went nuclear following the accusation.  This notoriously over-sensitive group demanded justice, and even outright censorship of this critical opinion.  Ultimately, they got their way: the protest topped trending keywords on Twitter, forcing Xports to delete the article.
One reason for the ferocious response is that ARMYs really won this award — not BTS.
+ Rap Monster's Failed Solo Attempt Proves He's Nothing Without BTS
Indeed, some ARMYs complained of cramped hands and hours of social media voting, all of which produced the 300 million-plus votes.  But Won questioned whether that number was simply too high to be true — while subtly tying it to possible 'illegal marketing' tactics executed by Big Hit.
These are just allegations.  And in reality, Won's 'accusation' is more of a suggestion.  It's not really a direct accusation, though Xports decided to fold.
+ Is BTS Addicted to Plastic Surgery? We Asked a Plastic Surgeon in Beverly Hills
Of course, BTS is undoubtedly innocent — at least until proven guilty.  But perhaps these accusations offer a little lesson on what worldwide fame really has to offer, especially outside of Korea.
You still want to be famous, kid?