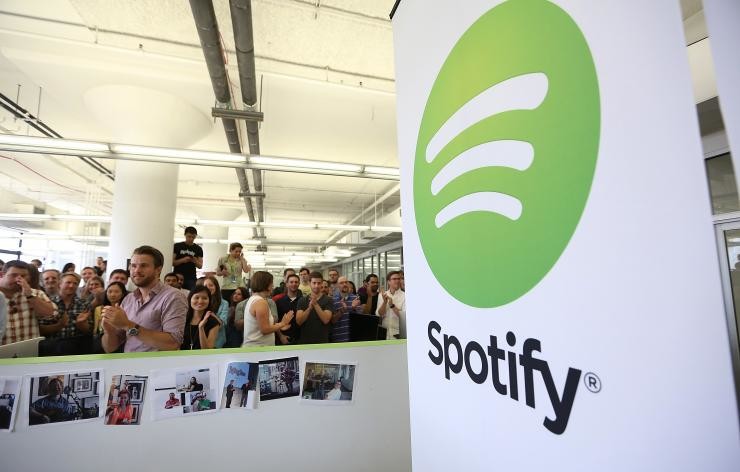 Spotify is now facing legal pressure from some of the biggest musicians and songwriters in the world.
Earlier this week, Spotify was served with multiple lawsuits demanding hundreds of millions in unpaid royalties.  But the list of prominent musicians and songwriters is far deeper than we imagined.
According to filings shared with Digital Music News, Spotify is now facing demands from high-profile stars like Stevie Nicks, Neil Young, Donald Fagen (of Steely Dan), Michael McDonald, and even members of Journey.  All of those artists are part of a collective pushback by Wixen Music Publishing, and listed in a 1,400 page 'Exhibit A' reviewed by Digital Music News this morning.
Others in the Exhibit include members of the Eagles, Cheap Trick, Jimmie Vaughan, and the estate of Stevie Ray Vaughan.
Even the Doors were listed in the Exhibit, specifically through the 'Doors Music Company LLC'.
Dig a little deeper, and none other than Bruce Willis was also on the list.  And he's not the only actor: Anthony Hopkins has also been sidelining as a classical songwriter, apparently.
Earlier, we reported participation from Tom Petty, Rage Against the Machine, The Black Keys, Kenny Rogers, and the heirs of Sonny Bono.  Well, those names are in this Exhibit too.  But guess we were just scratching the surface in our first article.
+ Hundreds of Musicians & Songwriters Just Filed Legal Paperwork Against Spotify
Wixen, a publishing giant, has recently moved to reject a proposed $43 million settlement agreement with Spotify.
That settlement would absolve Spotify for failing to pay for 'mechanical' reproductive licenses, though it now appears unlikely to stand.
Separately, Spotify's legal tussle with 9 different publishers also continued this week.
As part of its mounting mess surrounding the mechanical, Spotify's counter-offensive is growing ugly.  Just last month, the company's lawyers engineered a complete reversal on the matter by arguing that the license did not apply to streaming services.  That could stand in court, though it runs completely contrary to earlier declarations by the company.
Here's the complete Exhibit A, as well as a complete list of 500+ protesting musicians, songwriters, and sub-publishers.
---