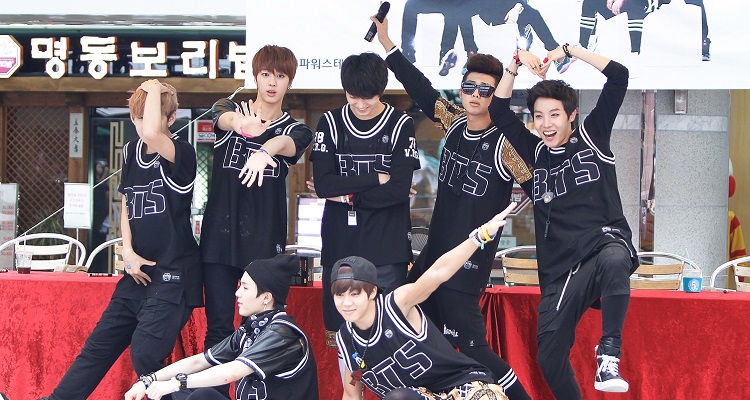 Big Hit Entertainment shut down BTS Chuseok holiday rumors.  Yet, not every fan believes the group's label.
During the Chuseok holiday, most Koreans travel en masse to their hometowns.  According to the Korean Tourism Organization (KTO), family members share food and stories, giving thanks to their ancestors.  They spend quality time with each other and also hang out with their friends.  The KTO likened the holiday to Thanksgiving Day.
Most people will enjoy some much-needed rest and relaxation.  Not BTS, according to a source purportedly from inside Big Hit Entertainment.
The source told Naver that BTS has back-to-back appearances on music shows during the Chuseok holiday.  The group also has two concerts in Japan.
Kpop culture news site Soompi translated the source's statement.
"BTS has tight schedules including comeback music show appearances, music video filming, and advertisement shoots, and they also have two concerts at Kyocera Dome in Osaka, Japan during the week that the Chuseok holiday ends.  As a result, the members do not have free time to spend with their families during the holiday."
The news immediately sent the group's fans, known as ARMY, into a frenzy.  ARMYs took to social media to slam the label.
The criticism forced Big Hit Entertainment to comment on the report.
In a statement, the label said,
"All members of BTS do not have schedules during this Chuseok holiday and they plan to take personal time for a break."
They also dismissed the rumors as completely unfounded.
"The rumors about no holiday break are false.  The statements saying they have no time to rest due to schedules are also baseless rumors."
Big Hit Entertainment's statement eased most fans' worries.  However, some noticed that the group has been overworked.
While thankful for the clarification, one fan admitted,
"I noticed Jungkook [lost too] much weight."
Another ARMY wrote,
"We all noticed how thin they got…after Bon Voyage S2."
Not everyone believed Big Hit Entertainment, though.
Blasting the label, one fan wrote,
"BigHits media play is so obvious, wanting to generate a family-like atmosphere.  One is company is already doing that and deluding all the fans."
---
Image by Bulletproof7BTS (CC by 4.0)