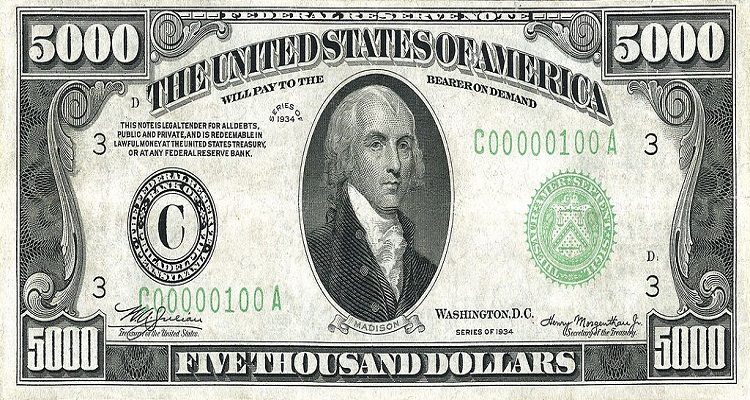 If you have a few thousand dollars lying around, this website will help you score hundreds of thousands of Spotify followers and plays.  And make them look real.
To break into the music industry, some artists toil for years.  Ed Sheeran thanked piracy for their mainstream success — but it took him years of hard work to cultivate his fanbase.
But, what if I told you that to make it big on Spotify, you can bypass these steps entirely?  According to a new advertisement in the Kyiv Post, paying to play is easier than ever.
Who needs to work hard to score fans when you can simply pay up?
The Kyiv Post is Ukraine's leading English-language newspaper.  A recent article in the paper highlighted the advantages of purchasing Spotify followers.
"Buying Spotify followers is the best way to connect with your fans and followers… you can buy Spotify followers to boost your secret of success to add more fans and followers to your list."
The Kyiv Post linked to Active Insta Followers (AIF).  The site lets people purchase followers on Instagram, Google, and YouTube.  They also a service for artists on Spotify.
According to AIF, they provide "100% active followers" from almost any country.  AIF states that this includes countries like Andorra, Austria, France, the UK, Spain, and many more.
For $25, you can purchase 500+ followers that will be delivered in a day.
With a $45 purchase, you can score 1,000 followers, delivered in two days.
Those with $2,315 lying around can purchase 100,000 Spotify followers, delivered in five days.
Active Insta Followers made sure to include a money back guarantee for each purchase.
AIF also offers a separate service that makes your followers look real.
For a slighter higher price, the website offers "Real, Active, Country, Gender, Age Group Targeted Spotify Playlist Followers."
AIF promises that once you've completed your purchase, you can choose your followers' gender and age group.  This, in turn, will "increase your revenue from Spotify."  AIF's service also vows to "make your songs [trend]."
The website also reassures worried artists that use the service.  They promise,
"We comprehend the necessity and respect your privacy.  We do not reveal any information of our clients."
AIF ensures that you'll (illicitly) get trending songs without having to actually work hard for a real fan base.
Want to make sure that you get paid for plays on Spotify?  Just pay up a few thousand.
Ed Sheeran's 'Shape of You' recently broke an important record on Spotify.  According to the Swedish platform, the song became the most-streamed track of all time, scoring 1.318 billion plays.  Sheeran also became the second most-streamed artist in the world, right behind Drake.
Now, let's be honest.  Your tracks on Spotify may never reach Ed Sheeran's level of success.  Yet, AIF offers artists on the platform an easy (albeit costly) way to earn plays.
The Kyiv Post explains,
"Spotify is an online platform that helps you connect with millions of users online.  You can buy Spotify plays in order to gain some plays from your new streaming videos and tracks.  Not only this, but you can also gain revenue and popularity by using the Spotify plays feature if you gain royalty for your music."
For $7, AIF promises that you can purchase 1,000 "real active country targeted plays."  If you spend $15, you can score 2,500 plays.  However, if you really want to get huge numbers on the platform, you can spend $4,790 for 500,000 plays.
Yet, is all of this legal?
We're not sure of a law against this.  But it's entirely possible that artists are gaming Spotify's system: more plays means more validation, which results in premium playlist positions.  That, in turn, attracts actual listeners.
Maybe that's wrong ethically.  But practically, it may be an emerging hack to beating the Spotify system.  In fact, we've heard from a separate source that 'fake listeners' are becoming an increasing issue for Spotify.  And play-spoofing is getting more sophisticated every day.
Case in point: writers from the Kyiv Post didn't post the piece.  Instead, the piece is attributed to "ebrand marketing."
Examining Activeinstafollowers.com, EasyCounter came to the following conclusion.
"To create Activeinstafollowers review we checked Activeinstafollowers.com reputation at lots of sites, including Siteadvisor and MyWOT.  We found that Activeinstafollowers content is not safe for kids and looks fraudulent.  We would describe it as suspicious."
Looking up AIF's domain name, owners took extra care to hide their identity.
The website is registered to GoDaddy.  Yet, under domain status, the website's client information is "prohibited."
So, with services like AIF readily available, can we trust streaming numbers?
You can find services like Active Insta Followers all over the web.  When searching for Spotify on Google News, I came across the Kyiv Post article.
Over at Forbes, Lauren deLisa Coleman examined the controversy surrounding reported streaming numbers.
According to her investigation, streaming platforms use "data mining to tackle streaming plays as well as to count manipulation incidents."  Billboard and Nielsen Music also work closely with data providers to "ensure both the accuracy and legitimacy of…streaming volumes."  A system of safeguards exist to "identify and exclude any irregular and excessive streaming patterns."
Speaking with Coleman, Digital Music News highlighted that we may not be able to trust streaming numbers at face-value.  Here's what we told them:
"For the most part, we're just trusting all these facts and figures put out by streaming services.  So, when a company like TIDAL, for example, says they have 8 million subscribers (or whatever they've claimed), we really just have to accept that as truth.  Same thing with any other service."
Safeguard systems can work wonders to identify bots.  One safeguard, adds Eric Holt, includes "completing things like Captchas," which only humans should be able to do.  Holt works as an assistant professor of Music Business at Belmont University.
But if services like Active Insta Followers use humans instead of bots to inflate plays, would any system accurately predict and identify these irregularities?
Paul Resnikoff adds,
"But the bigger issue I think with the Billboard charts — that artists like Meek Mill and Tyler the Creator, etc. are highlighting — is that all of these fancy algorithms for calculating what the 'biggest album' is are really arbitrary.  The measurement is tricky, and in addition, the album means less and less to the music industry every day, even though used to be the gold standard and metric for measuring success.   Now, converting streams and singles into this legacy 'album' is really a stretch, and leads to all sorts of distortions."
The legality of these sites is muddled at best.  Yet, the popularity of these websites highlight one fact lurking underneath streaming platforms.  People are more than willing to pay to inflate their metrics.
But does this work?
---
Featured image in the Public Domain