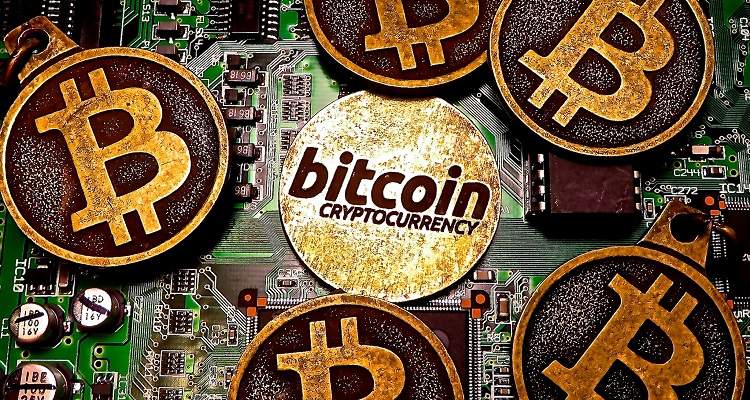 Will bitcoin technology help ensure that every artist gets paid fairly?  Arena Music believes so.
According to Arena Music's website, the platform pays the highest royalties in the world.  It also invites fans to "contribute to the new music industry."
But how can it make such bold claims?  According to the company, thanks to bitcoin technology.
Will bitcoin save the music industry?
In a press release earlier this year, Arena Music announced that it would offer royalty payments in Bitcoin.
Arena Music first started testing royalty payments in Bitcoin for artists in Phoenix and in Atlanta. According to Arena founder and CEO Damon Evans, bitcoin technology "forces a level of transparency and fairness in reporting and payouts."  Thus, cryptocurrency will eliminate the music industry's "black box."
In an interview with Bitcoin.com, Evans makes a daring claim.
"We [tell artists that] taking payment in Bitcoin essentially annihilates the "black box" accounting subscription services major labels rely on to leverage maximum profits between stream payouts and paying subscribers."
According to Evans, thanks to this transparency, streaming platforms like Spotify and Amazon will never offer payouts in bitcoins.  He also criticizes the music industry as a whole while boasting about his own music platform.
"This detail also explains why the world's most known subscription services will never be allowed to offer payouts in Bitcoin.  It essentially removes the ability to fully control the music industry from those who have historically been able to keep the system broken."
Evans added that most artists on their platform feel comfortable accepting cyrptocurrency payments.
"Currently, 30% of our artist clients have, or are, accepting payments through Bitcoin and we expect that number to grow the more we market and promote the option."
Yet, is Evans merely building up an untested technology?
Are Arena Music and Damon Evans biting off more than they can chew?
According to Evans, Arena offers $0.01 per stream in Bitcoin.  In fact, the technology has enabled a way for independent artists to release new music.
"We're watching our local music scene build the foundation for an entirely new way of releasing single tracks and full albums that pay each writer, producer and featured artist their shares of the $0.01 per stream Arena offers in Bitcoin."
Yet, analyzing the company's press release and subsequent interview, Evans keeps key details obscured.
How exactly will an untested technology (at least in the music industry) "annihilate" the industry's black box?
In addition, $0.01 doesn't make Arena Music the streaming platform that "pays the highest royalties in the world."  That title, according to independent researchers, would belong to Napster, which reportedly pays artists $0.0167 per stream.  TIDAL follows closely behind with $0.0110.  Did Arena Music, along with Evans, fail to do their research?
More importantly, what will happen to artists on the platform should music fans fail to line up behind the company?  As Evans proudly boasted to Bitcoin.com, it doesn't have a partnership with major labels.  It also doesn't receive financing from them.  As a whole, without any major financial reports nor backing, the company appears to stand on sinking ground.
Other questions abound.  For example, can artists on Arena also upload their music to other reputable streaming platforms like Spotify and Apple Music?  And do Evans and Arena truly understand the complexity behind music licensing?  That's a thick soup, especially given that the US government, major performance rights organizations, and major labels have yet to agree on a centralized licensing database.  And idealisms aside, the reality is that a large percentage of streaming spins come from major label artists — paid fairly, or not.
Another wrinkle comes from the complexity of bitcoin itself.  Will Arena Music provide support to help rightsholders set up their digital Bitcoin wallet?
Bitcoin technology may help some independent artists flourish.  Yet, without clear answers to these questions, Damon Evans and Arena Music may boast more than the company (and the technology) can actually deliver.
---
Image by BTC Keychain (CC by 2.0)