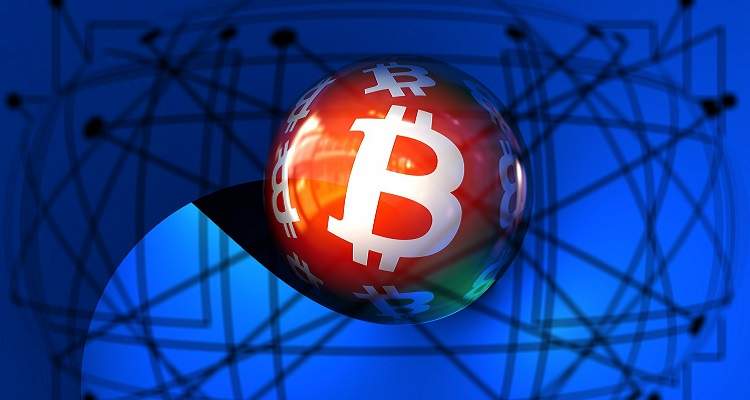 Is the music industry ready for blockchain technology?  Not if executives that use the technology can't pay up what they owe.
To tackle the music industry's complex licensing issues, startup company Blokur has raised $1.2 million.  Using blockchain technology, Blokur hopes to provide a complete view of rights attribution for any given piece of content.
To pay artists faster and avoid further costly legal nightmares, Spotify recently acquired Mediachain Labs.  Using blockchain, Spotify hopes to fix attribution problems plaguing its platform and get artists paid.
Using blockchain, three Russian performance rights organizations will create a unified rights accounting and payment system.  The initiative may help the PROs combat the country's notoriously corrupt music industry.
So, has blockchain finally arrived?  If accusations against Arena Music are to be believed, probably not yet.
The benefits of bitcoin payments in the music industry.
Earlier this year, fiercely independent streaming platform Arena Music announced that it would pay its artists with bitcoins.
In a recent interview with Bitcoin.com, Arena founder and CEO Damon Evans praised the benefits of using bitcoin.
"More and more, content and label owners are understanding that bitcoin forces a level of transparency and fairness in reporting and payouts for each person who has contributed to a specific work."
So why haven't other streaming platforms, like Spotify, and Apple Music, lined up behind bitcoin?  Thanks to the music industry's "black box," which favors platforms and major labels' revenue, says Evans.
"This detail also explains why the world's most known subscription services will never be allowed to offer payouts in Bitcoin.  It essentially removes the ability to fully control the music industry from those who have historically been able to keep the system broken."
In fact, Evans boasted that artists on the platform preferred bitcoin payouts.
"Currently, 30% of our artist clients have, or are, accepting payments through Bitcoin and we expect that number to grow the more we market and promote the option."
The problems behind relying completely on Bitcoin.
While building up the benefits of payouts in bitcoins, Arena Music's press release and interview unfortunately keep key details obscured.
Setting up a digital Bitcoin wallet that's secure is hard work.  Evans hasn't provided information on whether Arena Music provides any kind of help.
And, exactly what are the real benefits of receiving payments in bitcoins?  As readers have pointed out, converting bitcoins to dollars is inconvenient and impractical in everyday life.
In the interview, Evans bragged that Arena Music doesn't have a partnership with labels.  Like it or not, a large percentage of streaming spins come from major label artists.
So, what will happen to artists on the platform should music fans fail to line up behind the company?  Without any major financial reports nor backing, Evans' company appears to stand on sinking ground.
As I previously wrote, without clear answers to these questions, Damon Evans and Arena Music may boast more than the company (and the technology) can actually deliver.
Biting off more than you can chew.
Neurotic Media designs and builds custom, private label music services for retailers, brand marketers, content owners, and mobile operators.
JC Penney, Kaiser Permanente, Bank of America, and CD Universe, among others, have used the company's services.
Shachar Oren, President and CEO of Neurotic Media, recently reached out to Digital Music News.
In an e-mail, Oren states that for the past two years, Arena Music has used the company's services as a vendor.  Evans and Arena have sourced major and indie labels from Neurotic Media for sale.
In addition, Oren and Neurotic Media powered their licensed MP3 app for a while.
In a statement, Neurotic Media said,
"During 2015, Arena repeatedly failed to pay invoices, and eventually left a payable balance of over $25K which it has since failed to pay. On multiple occasions, Arena principals have promised payment, promised to make periodic payments, and cure the debt."
For the past two years, Oren and Neurotic Media have attempted to collect payment from Arena Music.  Unfortunately, according to Oren, he found out that Arena Music simply doesn't pay what they owe.
In addition, Oren told Digital Music News,
"I find it reprehensible to read this statement with all its empty promises."
Slamming the company's promise of paying $0.01 per stream in bitcoins, he warned independent artists,
"You may get paid in acorns or in apricot nuts by Arena but not in any coin worth your art."
So, has blockchain truly arrived?
Blockchain technology may offer artists in the music industry unprecedented transparency and fairness in reporting.
Yet, if companies using the technology follow Arena Music's example, it may never truly arrive.
---
Image by geralt (CC0)