If you're seriously confused after watching this video, join the club.  But less than a week after this filming, Chester Bennington killed himself.
This is one of several strange videos of Chester Bennington leading up to the singer's suicide.  It was shot by Apple Music, as part of their Carpool Karaoke series.
If you're confused about why Chester Bennington decided to hang himself just 6 days later, you're not alone.
Chester Bennington's family and members of Linkin Park asked that the video be released.
The into to the video states:
"With the blessing of Chester's family and his bandmates, we share this episode, and dedicate it to the memory of Chester.  This was taped July 14, 2017.
"In memory of Chester Bennington: March 20, 2017 — July 20, 2017."
The rest features an extremely upbeat Bennington.  In fact, you'd have no idea that guy was dealing with depression, much less suicidal thoughts.
+ Korn Guitarist on Chester Bennington's Suicide: 'Giving Up on Your Kids, Fans, and Life is the Cowardly Way Out'
And the rest of the video only reaffirms that.  After ripping through some upbeat karaoke, the group starts chatting about the realities of becoming a musician.
Chester subsequently starts talking about his children, expressing hope that they pursue their true passions in life.
"I just want my kids to find something that they're passionate about," Bennington said.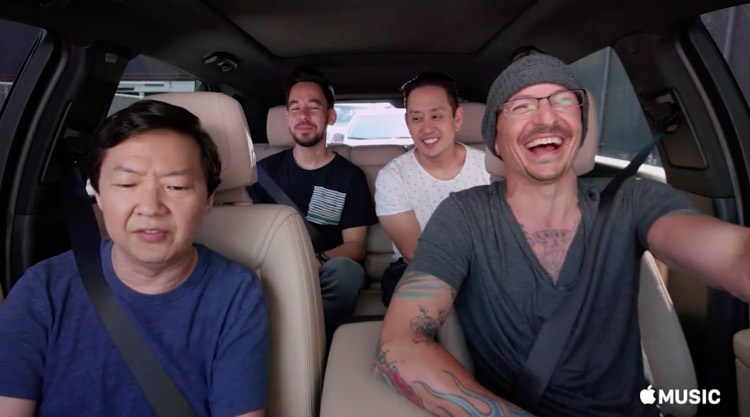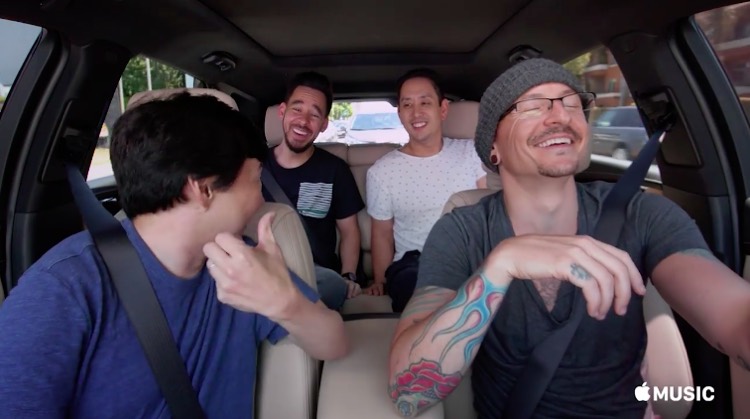 "So one of my kids loves sports.  Great.  My daughters, they love music.  So they want to learn how to play instruments.  Because Lilly is really curious, asking 'Daddy how do you write songs?  Where does the music come from?'"
"I just want them to find whatever it is."
At the 18 minute mark, Bennington rolls down the window while singing his own song, 'Numb'.  That's just one of several Linkin Park songs, alongside other karaoke sing-a-longs involving Outkast and the Red Hot Chili Peppers.
Outside of the car, the group also did a dance routine on a sidewalk, and even sang on a party bus.
+ Was Chester Bennington Really Murdered?
A string of upbeat videos and images have led a legion of fans to suggest foul play in the singer's death.
Accordingly, that includes one errant theory that Bennington was murdered.  But in an autopsy released by the Los Angeles County Coroner, Bennington's death was ruled a 'suicide by hanging'.