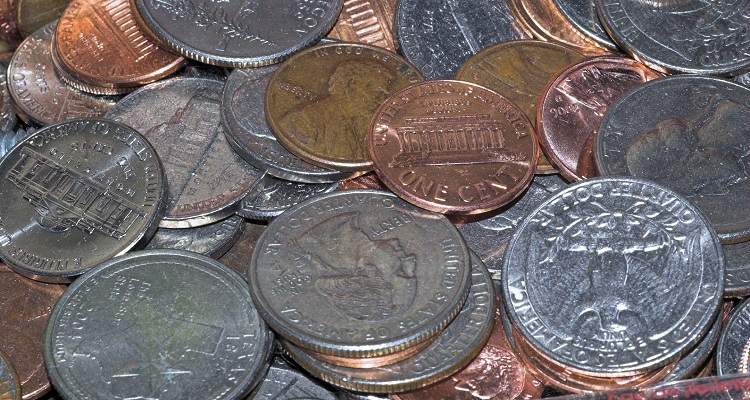 Would a fixed CPM across streaming platforms like YouTube, Spotify, and Apple Music truly solve the value gap problem?
Does the YouTube 'value gap' actually exist?  According to Google and YouTube, of course not.  Yet, multiple studies have shown the contrary.
Last July, the team at Information is Beautiful reported that the popular video platform only pays $0.0006 per play.  For an unsigned artist to earn $1,472 (monthly minimum wage), they would need 2.4 million plays.  At $0.0007 per stream, a signed artist would need 2.2 million plays.
The RIAA found that, at best, YouTube pays around $1.50 per 1,000 views in the US.
Recently, the IFPI found that YouTube pays the music industry less than a dollar per user.  The video platform has an estimated 1.3 billion users.
Don't tell YouTube that a value gap exists, though.
In August, YouTube's Global of Head of Music, Lyor Cohen, dismissed the platform's critics over alleged unfair royalty payments.  Instead, Cohen actually praised the video platform's high payouts.
"Critics complain YouTube isn't paying enough money for ad-supported streams compared to Spotify or Pandora.  I was one of them!  Then I got here and looked at the numbers myself."

"YouTube is global and the numbers get diluted by lower contributions in developing markets.  But they're working the ads hustle like crazy so payouts can ramp up quickly all around the world.  If they can do that, this industry could double in the next few years."
According to Cohen, YouTube pays out $3 per 1,000 ad-supported streams.  He added that in the past several years, the platform has generated $2 billion for rightsholders thanks to Content ID.
But, where did Cohen's numbers come from?
Cohen didn't provide any evidence to support his claims, though.
So, how much does YouTube really play?  We may never truly know.
An anonymous artist on the platform provided his payouts to Digital Music News.  After 1,048,893 views, he only received $64.60.  With Content ID enabled, the artist earned only 1/50th of what Cohen claimed.
Without mincing words about unfair payouts on the popular video platform, the IFPI wrote,
"User upload services are not returning fair value to the community."
Breaking down Cohen's $3/1,000 views claim.
Jason Peterson, Chairman of GoDigital Media Group, released a statement addressing the controversial topic.
First, he underscored the importance of the platform to the music industry.
"Advertising-supported platforms like YouTube are important to the music eco-system… music rightsholders should be grateful for their consumer reach and investment in label tools like Content ID."
However, signaling the platform's unfair payouts, and even mentioning Facebook, Peterson noted,
"There is a gap between what paid music streaming services and free ad-supported services like YouTube (and Facebook) deliver in terms of revenue per stream to music rightsholders."
Peterson provides a simple solution to fix the value gap:  charge a fixed CPM (cost per thousand views/streams).  A fixed CPM, he wrote, could serve as a standard across multiple streaming platforms.
"This fixed CPM could be fixed and based on each agreed-upon business model and territory irrespective of the platform.  In the future, Apple, Google, and Spotify could pay the same on a per-stream basis."
Disseminating Cohen's comments, Peterson wrote that only 40% of video playbacks on YouTube have an advertisement served.  60% of video streams don't receive any payment from the video platform.  Therefore, its effective CPM (eCPM), he found, is $1.20, not $3.
In addition, Peterson analyzed data sampled from Spotify.  In August 2017, Spotify's free, ad-supported streams had an eCPM of $2.11.  Furthermore, Spotify's subscription-based streams had an eCPM of $6.19.
In total, the Swedish streaming platform had a blended eCPM of $3.01.  Spotify has reached $3/1,000 streams, not YouTube.
Breaking down the numbers, Peterson wrote,
"Therefore, Spotify is paying approximately 75% more than YouTube for its advertising supported model and 515% more for paid streaming."
Peterson also noted that Apple Music had a total eCPM of $6.38.  Apple doesn't have a free tier outside of limited free trials.
He closed his argument stating that around the world, YouTube only pays less than $0.50 eCPM.  On average, Spotify has an eCPM above $2.00 while Apple Music surpasses $6.00.
So, does a solution exist for YouTube's value gap?
Near the end of his report, Peterson reiterates that music has value.  To fix the value gap, however, the responsibility lies solely on the music industry.
Labels, not YouTube, should set a wholesale price for their music.  By doing so, they shift "the economic risk to the consumption platform."
Peterson wrote,
"One way rightsholders can close the value gap is to charge… a fixed CPM based on business model and territory, regardless of the platform."
Yet, as I wrote at the beginning of the article, would a fixed CPM actually work?  Could multiple streaming platforms even agree on a single price?  Can music labels?
You can check out the full GoDigital report below.
---
Image by Don DeBold (CC by 2.0)