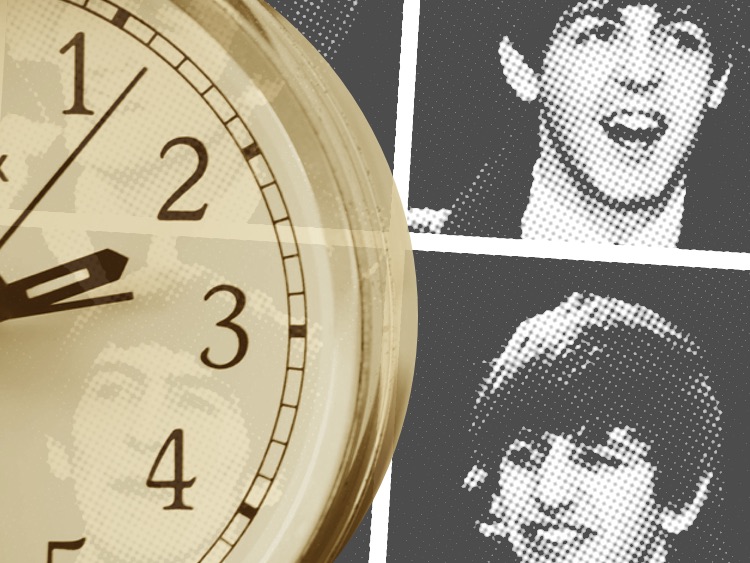 Everything fades, include The Beatles.  At least according to Google data.
Interest in The Beatles is plunging dramatically on both Google and YouTube, according to data from the search giant.  A quick look at Google Trends shows a fairly dramatic erosion in search traffic on both mainline search and YouTube, with drops reaching 70% since the early 2000s.
Here's a look at overall Beatles searches on Google, worldwide, since 2004.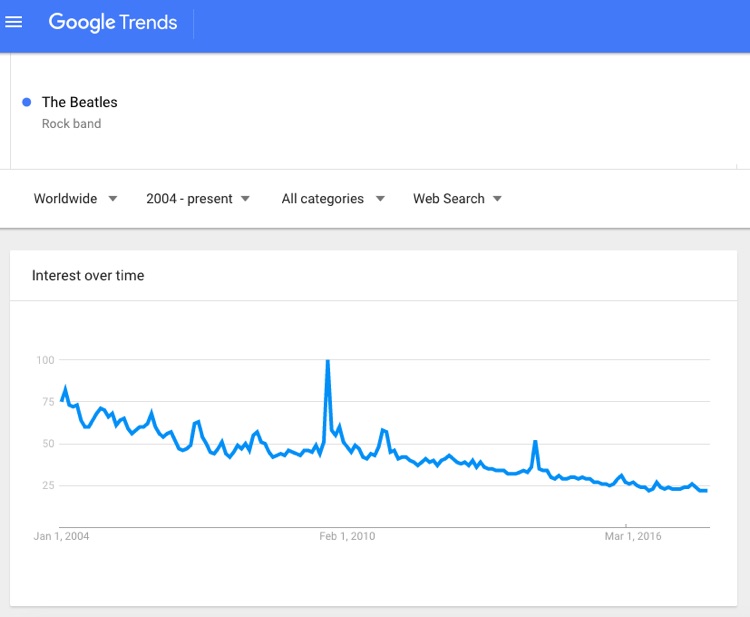 That represents a drop of nearly 70% over the past 13-14 years, according to the data.
Google Trends tracks a range of searches related to 'The Beatles,' including queries that contain the band's name (like 'who are the members of the beatles?').  In total, Google is tracking billions of different search queries, and categorizing them accordingly.
Here's the similar Beatles dataset for YouTube.  In this case, tracking goes back to 2008, though the trend is highly similar.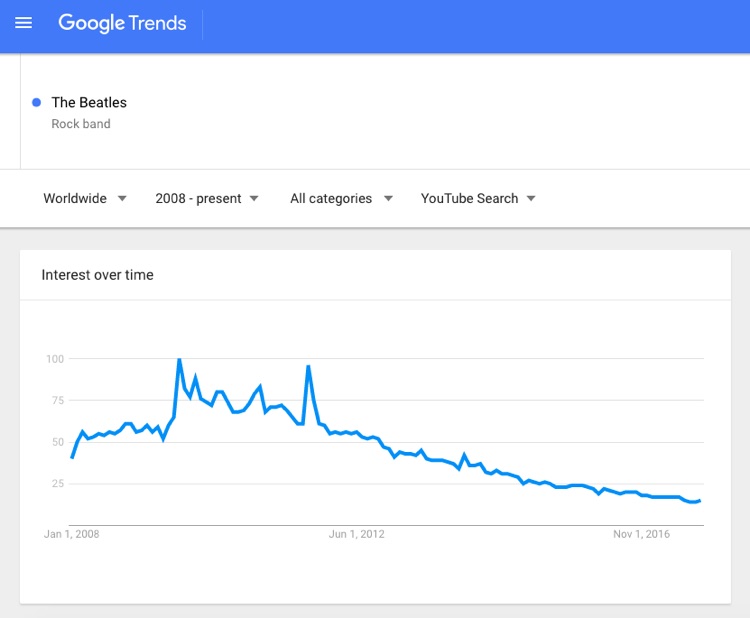 The takeaway here is simple: people are dramatically less interested in viewing Beatles videos on YouTube.  In the past ten years, search volume for The Beatles has tanked more than 50%, according to the data set.
+ The Beatles: Extraordinary Plagiarists…
YouTube's broader search volume, meanwhile, has multiplied since 2008.
Paul McCartney is also suffering decreased interest.  But as the most active and popular living Beatle, his trend is more stable.
Stones or Beatles?
By comparison, the Rolling Stones are far more popular on Google (and YouTube).  But as tempting as it is to stoke a Stones vs. Beatles debate, it's no longer a fair comparison.  After all, nothing beats having the entire band alive — especially when it comes to touring, recording, and staying in the news.
And yes, marketing and publicity still matter, even for living legends.  And so does remarkably great health in older age!
+ Why the Rolling Stones Kill Every Musician Excuse In the Book
---