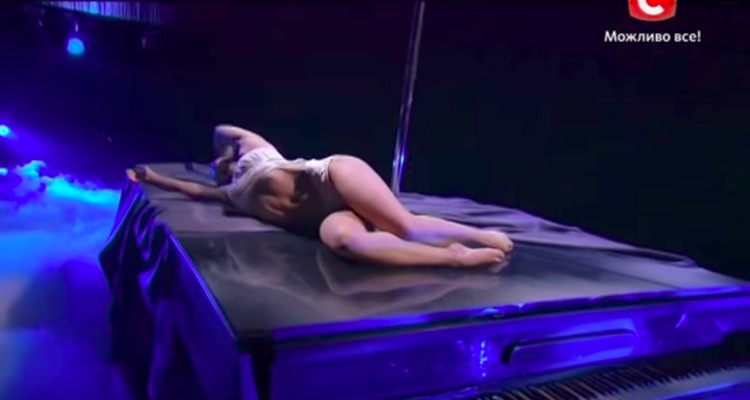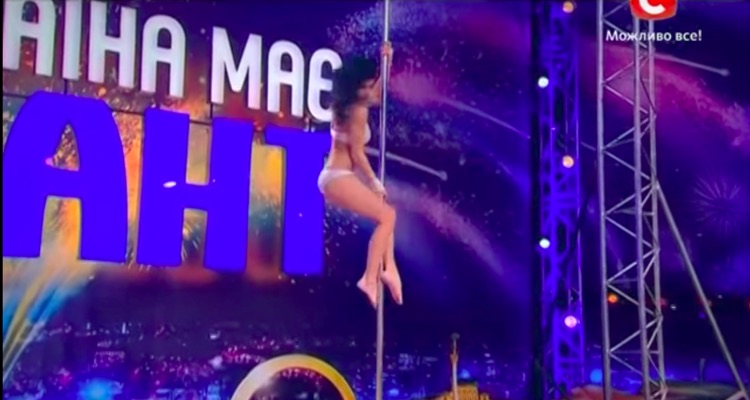 Singing is fun and all, but ratings come first.  Which is why 'Ukraine's Got Talent' has steered things in a slightly different direction.
If porn is going mainstream, how does mainstream TV compete?  If you're 'Ukraine's Got Talent,' the answer lies in an saucy 'artistic pole-dancing' category.
Accordingly, the once-stodgy talent and singing show has steered things in a racy direction.  And for those bored by the typical strip club routine, 'Ukraine's Got Talent' is throwing in lots of extras.  All of which is resulting in explosive audience numbers.
Looks like singing and conventional dancing is for losers! Here's an absolutely over-the-top pole dance routine featuring lots of pyrotechnics.  That includes a giant hoop-of-fire, which is always nice.
Here's a performance that starts on the piano, then transitions to full-blown stripper pole.
And for those that like a Game of Thrones-y motif…
In Ukrainian, the show is better known as Україна має талант, or 'Ukrayina Maye Talant'.
It's just one of multiple talent contest shows spurred by the mega-successes of Britain's Got Talent and American Idol.  And technically, this is a spin-off of the former.
Indeed, the format became a mainstay in scores of countries worldwide, with cultural variations tossed in.  Typically, the format involves a personality focus on the performer, plus an edgy cast of judges.
But that formula only goes so far.  Back in the US, American Idol started dulling after 10 seasons, and worldwide, the format needed a kick.  But Ukraine's Got Talent isn't the only one going the strip club route.  Others, like Dat Supertalent in Germany and Georgia's Got Talent are featuring spicy routines, as well.
But pole-dancing isn't the only variation.  Indeed, the Ukrainian variety show includes numerous performance genres, including comedy, acrobatics, dancing, and even sketch art.
And of course, some old-fashioned singing.
---